Oracle (ORCL) Dividend Stock Analysis
Oracle Dividend
(updated 7/14/2017)
The Oracle (ORCL) dividend has been paid since 2009 and increased for 7 consecutive years. The company is included in the Arbor Dividend Growers Producers List.
Price: $50.55
Current Dividend: $0.76
Dividend Yield: 1.5%
Cash Dividend Payout Ratio: 22%
Market Capitalization:  209 B
Enterprise Value: 201 B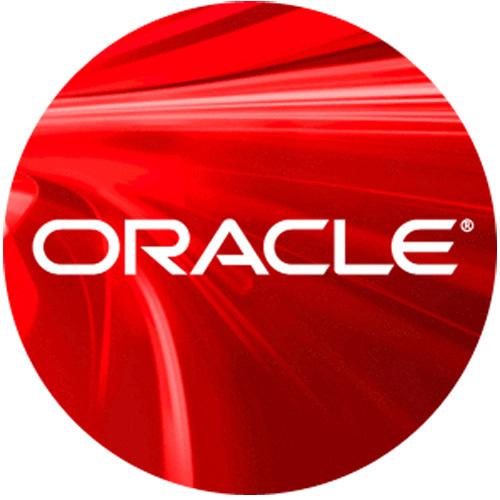 Description
Sector: Technology
Industry: Software – Infrastructure
Oracle is a software company which develops, manufactures, hosts and supports a wide array of software, cloud infrastructure, and hardware system products.
Oracle offers a fully integrated bundle of software and business hardware systems. The company has been #1 (40% market share) in the mature enterprise database market. Now the company is investing heavily to be a factor in several new trends including: cloud applications, platform services, and engineering systems.
Oracle is a serial acquirer, making over 50 billion in acquisitions the past decade. Most of these acquisitions have been less than 1 billion and strategically integrated into the Oracle ecosystem. Their broad portfolio of industry specific software solutions lock-in customers by offering individual customization features.
SWOT Analysis
Strengths
Oracle has a large established customer base from which it draws in assisting in transitioning from the old license and support business model to new cloud based subscription models. Software as a Service (SaaS) and Platform as a Service (PaaS) cloud application services are experiencing astronomical growth for the company.
Weaknesses
The legacy relational database segment of the company is in decline. This makes the new SaaS and PaaS services critical to the company's growth and profitability. The company is falling behind Microsoft and Amazon in providing Infrastructure as a Service (IaaS) cloud services.
Opportunities
Oracle has used its pristine balance sheet and keen ability to recognize strategic acquisitions to acquire dozens of companies. These have played a key role in strengthening its product line up, advancing innovation, and increasing customer service and product support.
Threats
There is no doubt the company's database business will continue to erode. These revenues must be replaced in cloud based services where there is plenty of competition from large companies such as Amazon, Microsoft, Salesforce, IBM, SAP, et al.
Dividend Analyzer Checklist
(updated January 2017)
Dividend Safety Score (28/33 points)
Dividend Per Share (ttm): $0.60
Dividend Payout Ratio (ttm): 28%
Dividend Per Share (10 Year Growth): n/a
Cash From Operations (CFO) Per Share (ttm): $3.18
CFO Dividend Coverage (CFO / DPS): 5.3 (5/6 points)
Free Cash Flow (FCF) Per Share (ttm): $2.94
FCF Dividend Coverage (FCF / DPS): 4.9 (6/6 points)
Net Financial Debt: -14340 M
Total Assets: $123223 M
Net Financial Debt / Total Assets: -12 (12/12 points)
Net Financial Debt to EBITDA (ttm): 289%
Total Liabilities to Assets Ratio (Qtr.): 62%
Piotroski Score (1-9) (TTM): (5/9 points)
Profitability & Growth Score (23/33 points)
Revenue (10 Year Growth) *CAGR > 4.14%: 9.9% (4/4 points)
EPS Basic Cont. Operations (10 Year Growth) CAGR > 4.14%: 12.5% (4/4 points)
Cash From Operations (10 Year Growth) CAGR > 4.14%: 11.6% (6/6 points)
Operating Earnings Yield (ttm): 7.7% (3/7 points)
Net Income (ttm): $8985 M
Gross Profit (ttm): $29790 M
Total Assets: $123223 M
Gross Profitability Ratio = GP / Total Assets: 24% (6/12 points)
Cash Return On Invested Capital (CROIC)(tttm): 14%
Return on Invested Capital (ROIC): 10%
Return on Invested Capital (ROIC) (5 Year Median): 16%
Return on Invested Capital (ROIC) (10 Year Median): 17%
Valuation Score (23/34 points)
Free Cash Flow Yield (ttm): 7.6% (8/9 points)
EV to EBIT (ttm): 11.8 (6/9 points)
EV to EBITDA (ttm): 10.1  (5/9 points)
PE10: 23.2  (4/7 points)
Price to Sales Ratio (ttm): 4.4
Price to Book Value (ttm): 3.3
Price to Earnings Ratio (P/E) (ttm): 18.4
TOTAL POINTS – (74/100) (50 is an average score)
*Compound Annual Growth Rate (CAGR)
**A Compound Annual Growth Rate of 4.14% = a 50% gain over 10 years.
Stay Updated All the Time!
 - Monthly Stock Rankings and Dividend Safety, Profitability & Growth, & Valuation Scores for all 250+ DVB Stocks - Dividend Value Builder Full Membership => $99/year (Analyzer & Portfolio Newsletters)
Learn More
Conclusion
(updated January 2017)
Oracle (ORCL) is ranked #13 (out of 246) overall and #3 (out of 16) in the Technology Sector by the Dividend Analyzer.  The company is in the top quartile of every score and  should be considered for any large diversified dividend portfolio.
Portfolio Position Disclosures:
DVB Foundation Portfolio: None
DVB Dividend Growth: None
DVB High Income: None
Arbor Asset Allocation Model Portfolio (AAAMP): None
Discover, Evaluate, and Compare Dividend Stocks
Dividend Analyzer Newsletter: Analyze Dividend Safety, Profitability & Growth, and Valuation without emotional bias (All DVB Stocks by Total Score and Sector). DVB Portfolio Newsletter => Three DVB Portfolios: Foundation Portfolio, Dividend Growth Portfolio, and High Income Portfolio. Get BOTH Dividend Value Builder Newsletters for $99/year. Free 10-Day Trial. You take NO risk. Start today!
Learn More
Disclaimer: While Arbor Investment Planner has used reasonable efforts to obtain information from reliable sources, we make no representations or warranties as to the accuracy, reliability, or completeness of third-party information presented herein. The sole purpose of this analysis is information. Nothing presented herein is, or is intended to constitute investment advice. Consult your financial advisor before making investment decisions.