Dividend Value Builder Newsletter
- Discover, Compare, and Evaluate Stocks Without Emotional Bias - 
(Intrinsic Value Analysis For Over 300 Stocks)
Lowe's Companies (LOW) Stock Analysis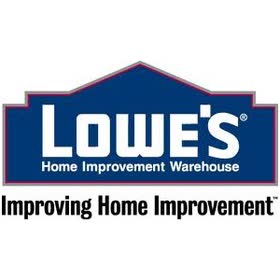 Lowe's Dividend
Lowe's (LOW) has paid a dividend since 1961 and increased its dividend for 63 consecutive years; qualifying the company as a Dividend King, Dividend Aristocrat, and Dividend Champion.
Current Dividend Annualized: $4.40
Lowe's Companies (LOW) Intrinsic Value – Margin of Safety Analysis            
(updated September 2023)
Normalized Diluted Earnings Per Share (TTM): $10.33
Free Cash Flow Per Share (TTM): $11.04
Cash Flow From Operations (CFO) Per Share (TTM): $14.22
Estimated Intrinsic Value: $216
Target Buy Price Based on Required Margin of Safety =  $180
(Required Margin of Safety Based On Risk Stability
Grade:
A = 10%, B = 20%, C = 30%, D = 40%, F = 50%)
Target SELL Price Based on Estimated Intrinsic Value = $248
(Allow Overvaluation Adjusted by Risk Stability Grade:

A = 20%, B = 15%, C = 10%, D = 5%, F = 0%)
Risk / Stability Grade: B



A grade indicates a quality company with a strong balance sheet, high earnings quality, and a positive business environment. These stocks require the slimmest margin of safety within the stock universe.
B grade indicates a company with a good balance sheet, good earning quality, and a stable business environment. The margin of safety required should be greater than stocks with an A grade but less than the average stock.
C grade indicates a company with a sufficient balance sheet, at least average earnings quality, and a reasonably stable business environment. The margin of safety required is greater than A & B stocks, but less than D & F stocks.
D grade indicates a company in good standing but has issues that could affect its stability and long term risks. D rated stocks should require a large margin of safety when purchased.
F grade indicates a company with significant issues that are currently affecting its stability and long term risks. Require an extremely large margin of safety for F rated stocks when purchased.
Financial Risk Grade: B-
A grade indicates an extremely low probability of a dividend cut. This rating is reserved for companies with strong balance sheets and/or excellent dividend histories.
B grade indicates a very low probability for a dividend cut.
C grade indicates a low probability for a dividend cut and/or average safety risk.
D grade indicates there are issues that should be considered concerning future dividend payments.
F grade indicates serious dividend safety risks. Investors should complete comprehensive due diligence before investing.
Business Quality Grade: A

A grade indicates earnings quality is high or far above average.
B grade indicates earnings quality is good and/or above average.
C grade indicates earnings quality is acceptable or average.
D grade indicates earnings quality is poor and requires thoughtful due diligence.
F grade indicates the quality of the earnings is poor or far below average requiring serious due diligence.
Earnings Report: 7/31/23
AAAMP Portfolios Position Disclosures:
Dividend Growth & Income  (DGI) – None
Treasure Trove Dividend (TTD) – None
Global Dividend Value (GDV) – None
Global Value (GV) – None
Global Value Aggressive (GVA) – None
Global High Yield (GHY) – None
Company Description
Sector: Consumer Cyclical
Industry: Home Improvement Stores
Lowe's (LOW) operates approximately 2200 home improvement and hardware stores in the United States, Canada, and Mexico. With almost 90 billion in annual revenues, Lowe's is the second largest home improvement retailer in the world (behind Home Depot).
Lowe's customers are homeowners, renters, and professionals. Selling channels include in-store, online, on-site, and contact centers (phone).
Lowe's specializes in products and services for "retail do-it-yourself and do it for me" customers and commercial business clients looking for home decorating, maintenance, repair, and remodeling. A typical Lowe's store carries 36,000 items with hundreds of thousands available through special orders. Subsidiaries include Orchard Supply Hardware, Reno-Depot, Rona Inc.
Lowe's product categories include: Lumber & Building Materials, Tools & Hardware, Appliances, Fashion Fixtures, Rough Plumbing & Electrical, Lawn & Garden, Seasonal Living, Paint, Flooring, Millwork, Kitchens, Outdoor Power Equipment, and Home Fashions.
SWOT Analysis
Strengths
Lowe's has established itself as a low cost provider and efficient operator. Its size gives it great bargaining power, and its distribution network provides operational efficiency.
LOW is an extremely shareholder friendly company. In addition to 58 consecutive years of dividend increases, the company has invested nearly 23 billion dollars in the last 6 years to purchasing its own stock.
Weaknesses
LOW depends on a very cyclical industry that is challenging when the economy is slow. Undoubtedly, the home improvement industry has been stimulated by artificially low interest rates. It's unclear how much high rates might hurt future sales and growth.
Opportunities
International expansion and providing service to under served communities including domestic markets and international locations. In 2016 Lowe's acquired Rona, a Canadian home improvement retailer, that provides the company a strategic footprint in a large and growing market.
A greater emphasis on professional sales could boost opportunities with the growth in the number of baby boomers at the age they desire these kinds of services.
Threats
Slow growth, small margins, and above average debt make economic downturns painful. Higher interest rates can have a magnifying effect on this cyclical industry.
Dividend Value Builder Newsletter Membership (24 Issues) - $129/Yr.
Minimize Large Portfolio Drawdowns
Invest With Confidence In Less Time - Manage Your Portfolio Without Behavioral Errors
Disclaimer:
While Arbor Investment Planner has used reasonable efforts to obtain information from reliable sources, we make no representations or warranties as to the accuracy, reliability, or completeness of third-party information presented herein. The sole purpose of this analysis is information. Nothing presented herein is, or is intended to constitute investment advice. Consult your financial advisor before making investment decisions.