Costco Wholesale (COST) Dividend Stock Analysis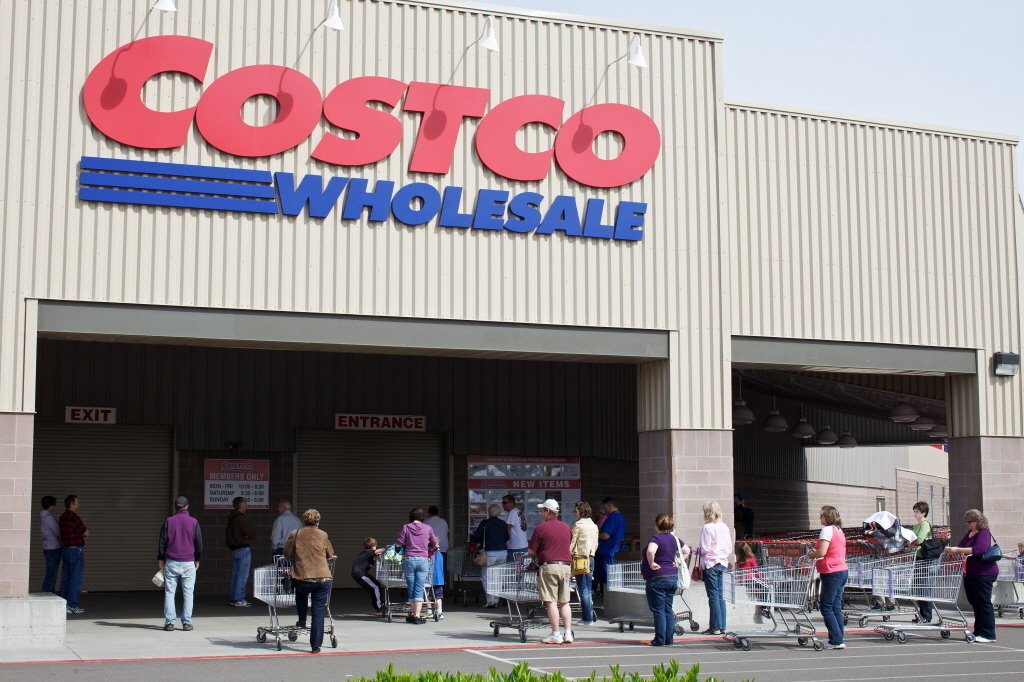 Costco Wholesale Dividend
(updated 10/13/2017)
The Costco Wholesale dividend has been paid since 2004 and increased for 13 consecutive years;
qualifying the company as a Dividend Contender.
Price: $159.80
Current Dividend: $2.00
Dividend Yield: 1.3%
Cash Dividend Payout Ratio: 37%
Market Capitalization: 70 B
Enterprise Value 67 B
Special Dividends Paid: $7.00 Payable 5/26/17
$7.00 (12/18/12)      $5.00 (2/09/15)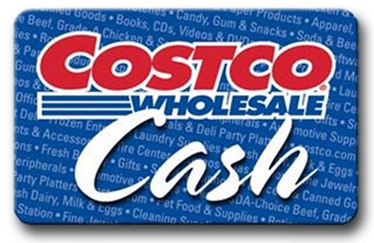 Description
Sector: Consumer Defensive
Industry: Discount Stores
Costco Wholesale operates no-frills membership warehouses with wholesale prices in approximately 500 U.S. locations and another 200 around the globe. The company owns nearly 80% of the buildings and lands stores are located on!
The company has an exceptionally unique business model in which the majority of profits are derived from membership fees. Stores are run with maximum efficiency by limiting the number of SKU's (stock keeping units), purchasing directly from manufacturers, limiting store hours (70/week), and keeping operating costs at a bare minimum.
Costco Warehouse Stores offer members wholesale prices on nationally branded products and private label products including groceries, fuel, appliances, television and media, automotive supplies, sporting goods, jewelry, apparel, furniture, office supplies, office equipment, and more.
Dividend Analyzer Checklist
(updated September 2017)
Dividend Safety Score (27/33 points)
Dividend Per Share (ttm): $1.85
Dividend Payout Ratio (ttm):  31%
Dividend Per Share (10 Year Growth): 13%
Cash From Operations (CFO) Per Share (ttm): $10.71
CFO Dividend Coverage (CFO / DPS): 5.8  (5/6 points)
Free Cash Flow (FCF) Per Share (ttm): $4.88
FCF Dividend Coverage (FCF / DPS): 2.6  (5/6 points)
Net Financial Debt: $-1746 M
Total Assets: $35631 M
Net Financial Debt / Total Assets:  -5% (11/12 points)
Net Financial Debt to EBITDA (ttm):  93%
Total Liabilities to Assets Ratio (Qtr.): 72%
Piotroski Score (1-9) (TTM): (6/9 points)
Profitability & Growth Score (26/33 points)
Revenue (10 Year Growth) *CAGR > 4.14%: 7.00% (4/4 points)
EPS Basic Cont. Operations (10 Year Growth) CAGR > 4.14%: 8.6% (4/4 points)
Cash From Operations (10 Year Growth) CAGR > 4.14%: 6.1% (6/6 points)
Operating Earnings Yield (ttm): 5.7% (2/7 points)
Net Income (ttm): $2539 M
Gross Profit (ttm): $16451 M
Total Assets: $35631 M
Gross Profitability Ratio = GP / Total Assets: 46% (10/12 points)
Cash Return On Invested Capital (CROIC)(tttm): 13%
Return on Invested Capital (ROIC): 15%
Return on Invested Capital (ROIC) (5 Year Median): 14%
Return on Invested Capital (ROIC) (10 Year Median): 12%
Valuation Score (12/34 points)
Free Cash Flow Yield (ttm): 3.2% (4/9 points)
EV to EBIT (ttm): 16.9 (4/9 points)
EV to EBITDA (ttm): 12.6  (4/9 points)
PE10: 40.5  (0/7 points)
Price to Sales Ratio (ttm): 0.6
Price to Book Value (ttm): 7.0
Price to Earnings Ratio (P/E) (ttm): 40.5
TOTAL POINTS – (65/100) (50 is an average score)
*Compound Annual Growth Rate (CAGR)
**A Compound Annual Growth Rate of 4.14% = a 50% gain over 10 years.
Stay Updated All the Time!
DVB Treasure Trove Twelve, DVB Dividend Analyzer, & DVB Portfolios Newsletters: 3 For 1 Low Price $99/year (44% Savings Over Purchasing Separately)
Learn More
SWOT Analysis
Strengths
The membership warehouse club business model allows Costco to concentrate on providing its members prices lower than any of their competitors. The fee model provides a stable base of revenue that goes straight to the bottom line. This is a win-win for Costco members and the company.
Selling a limited number of rapid turning products in bulk quantities allows the company to operate at maximum efficiency. This concentrated approach gives Costco the same kind of purchasing power that its larger competitors enjoy.
Weaknesses
Historical revenue and earnings growth is probably unsustainable. Finding viable urban locations for large warehouse stores is challenging to say the least. Opening new stores in currently served markets may lead to cannibalization of sales and not really provide the new membership levels needed to drive future growth. In addition, competition from modern concepts such as Amazon keep margins at ultra thin levels.
Opportunities
The membership model and low margin environment means efficiency is the name of the game. Efficiency is a five-star attribute of Costco. An astounding $1100 per square foot of sales (vs. $400 for a typical Wal-Mart) provides Costco the opportunity to expand, keep prices low, deliver a great member experience, and continue to build it's membership revenue.
Threats
A larger portion of sales coming from international markets may bring added risks to company revenues and profits. If membership attrition rates were to increase (86% renew now) it could have a serious adverse affect on profits and growth rates.
Conclusion
(updated September 2017)
Costco Wholesale (COST) is ranked #44 (out of 342) overall and #8 (out of 43) in the Consumer Defensive sector by the Dividend Analyzer.
COST is a great company with a profitable business model, a solid balance sheet, and valuable assets. There is one large problem; these facts are more than reflected in the stock price.
The stock is priced at a premium multiple at a time growth may be slowing. The high stock price makes the dividend too low and the risk too high to own this great company today.
Portfolio Position Disclosures:
DVB Foundation Portfolio – None
DVB Dividend Growth – None
DVB High Income – None
Arbor Asset Allocation Model Portfolio (AAAMP) – None
Discover, Compare, and Evaluate Dividend Stocks
Get All 3 Dividend Value Builder Services for 1 Low Price: $99/year (save 33% over purchasing separately).
Dividend Analyzer, Treasure Trove Twelve, & Dividend Portfolios Newsletters
Free 7-Day Trial. You take NO risk. Start today!
Learn More
Disclaimer: While Arbor Investment Planner has used reasonable efforts to obtain information from reliable sources, we make no representations or warranties as to the accuracy, reliability, or completeness of third-party information presented herein. The sole purpose of this analysis is information. Nothing presented herein is, or is intended to constitute investment advice. Consult your financial advisor before making investment decisions.