Walgreens Boots Alliance (WBA) Dividend Stock Analysis
Walgreens Boots Alliance Dividend
(updated 8/18/2017)
The Walgreens Boots Alliance (WBA) dividend has been paid since 1972 and increased for 41 consecutive years;
qualifying the company as a Dividend Aristocrat and Dividend Champion.
Price: $80.03
Current Dividend: $1.60
Dividend Yield: 2.0%
Cash Dividend Payout Ratio: 25%
Market Capitalization: 86 B
Enterprise Value: 94 B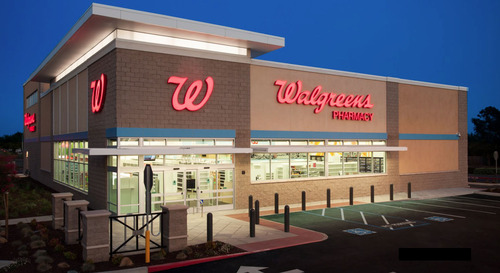 Description
Sector: Consumer Defensive
Industry: Pharmaceutical Retailers
Walgreens Boots Alliance is the result of the merger of Walgreens and Alliance Boots (Switzerland based) in December 2014. The combined company operates in more that 25 countries and employs more than 370,000 people.
Walgreens has grown both organically and through purchases of competitors, including Rite-Aid in 2015 for 17.2 billion. WBA operates in three segments: Retail Pharmacy USA (70% of revenues), Pharmaceutical Wholesale (20% of revenues), and Retail Pharmacy International (10% of revenues).
SWOT Analysis
Strengths
Walgreens Boots Alliance has at least two important competitive advantages. First, they have tremendous economies of scale due to their size. Acquisitions and mergers have produced significant cost synergies. The ten-year pharmaceutical distribution agreement between Walgreens and AmerisourceBergen should only enhance those advantages.
The second important competitive advantage is strategic assets which are the prime real estate Walgreens owns across the United States. Walgreens has the vast majority of Americans living within a few miles of one of their pharmacies.
The long term outlook for rising prescription use is almost a given. Aging populations, new breakthroughs in drugs, and increasing health care coverage all indicate that demand will be growing for the foreseeable future.
Weaknesses
The retail pharmacy business has consolidated because it is highly competitive. Walgreens and its competitors mostly compete on price and accessibility of store locations. In addition about one-third of profits come from non pharmaceutical products which is also trending to a more competitive environment.
Opportunities
Walgreens size allows it to achieve efficiencies in distribution and costs that smaller retailers are unable to obtain. This is important in a competitive environment. That means WBA will most likely continue to expand through strategic partnerships (i.e. AmerisourceBergin), acquisitions (i.e Rite-Aid) , and mergers (i.e. Boots Alliance).
Threats
Walgreens faces three major threats: 1) Pharmacy Benefits Managers (PBM's) are customers with huge pricing power. This can keep margins extremely low. 2) The front of the house (non-pharmaceutical products) are experiencing increased competition from various retailers and mass grocers. 3) Changes in Medicare, Medicaid, and Obamacare bring uncertainty.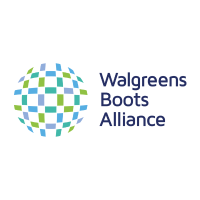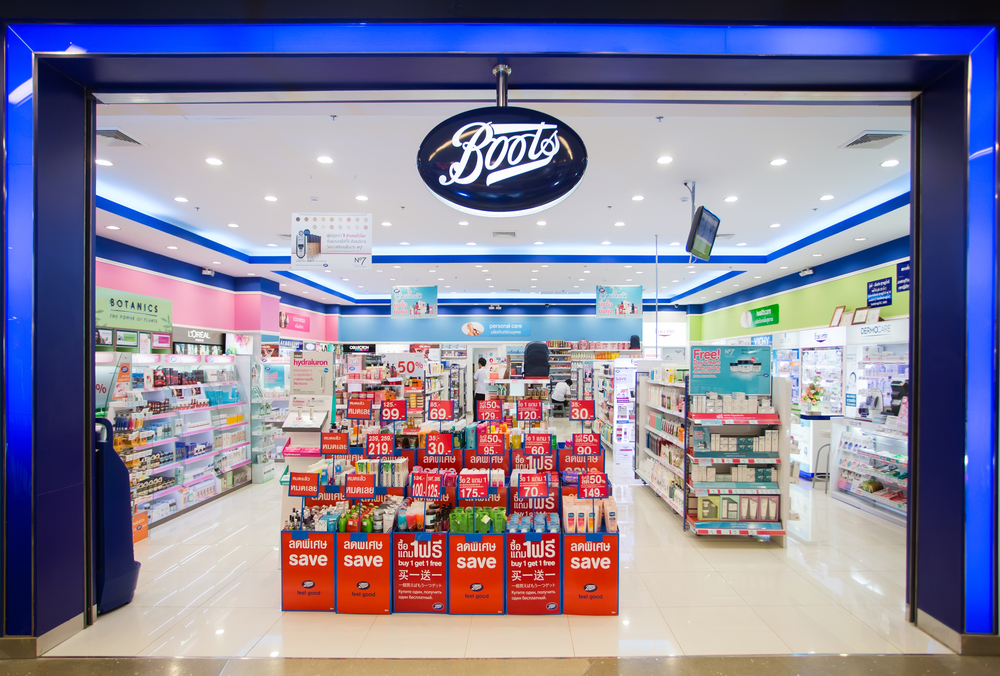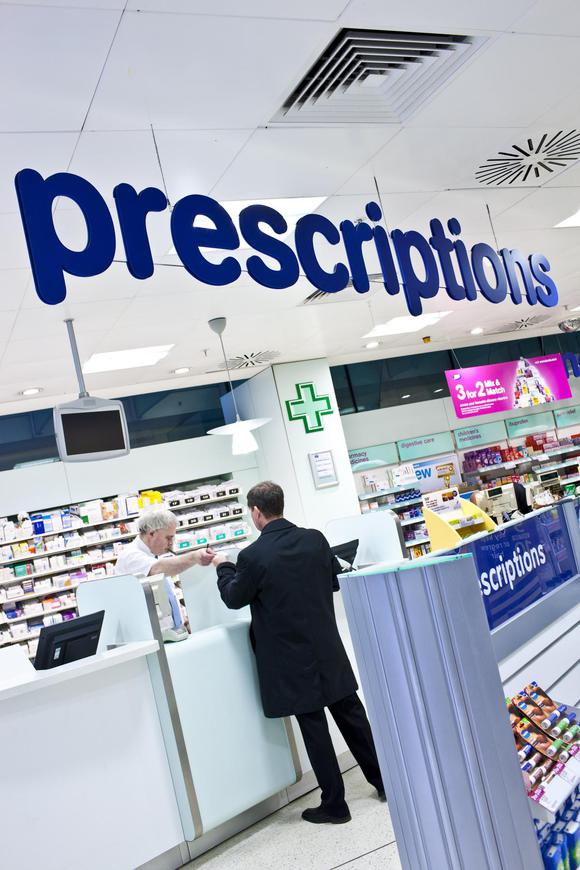 Dividend Analyzer Checklist
                                 (updated June 2017)
Dividend Safety Score (27/33 points)
Dividend Per Share (ttm): $1.49
Dividend Payout Ratio (ttm): 38%
Dividend Per Share (10 Year Growth): 18%
Cash From Operations (CFO) Per Share (ttm): $7.49
CFO Dividend Coverage (CFO / DPS): 5.0 (5/6 points)
Free Cash Flow (FCF) Per Share (ttm): $6.29
FCF Dividend Coverage (FCF / DPS): 4.2 (6/6 points)
Net Financial Debt: $7089 M
Total Assets: $72505 M
Net Financial Debt / Total Assets: 10% (10/12 points)
Net Financial Debt to EBITDA (ttm): 230%
Total Liabilities to Assets Ratio (Qtr.): 59%
Piotroski Score (1-9) (TTM): (6/9 points)
Profitability & Growth Score (25/33 points)
Revenue (10 Year Growth) *CAGR > 4.14%: 9.5% (4/4 points)
EPS Basic Cont. Operations (10 Year Growth) CAGR > 4.14%: 8.3% (4/4 points)
Cash From Operations (10 Year Growth) CAGR > 4.14%: 12.4% (6/6 points)
Operating Earnings Yield (ttm): 6.4% (2/7 points)
Net Income (ttm): 4247 M
Gross Profit (ttm): $29105 M
Total Assets: $72505 M
Gross Profitability Ratio = GP / Total Assets: 40% (9/12 points)
Cash Return On Invested Capital (CROIC)(tttm): 14%
Return on Invested Capital (ROIC):  9%
Return on Invested Capital (ROIC) (5 Year Median): 10%
Return on Invested Capital (ROIC) (10 Year Median): 11%
Valuation Score (17/34 points)
Free Cash Flow Yield (ttm): 7.8% (8/9 points)
EV to EBIT (ttm): 17.0  (4/9 points)
EV to EBITDA (ttm): 13.0 (4/9 points)
PE10: 31.0  (1/7 points)
Price to Sales Ratio (ttm): 0.8
Price to Book Value (ttm): 2.9
Price to Earnings Ratio (P/E) (ttm): 21.0
TOTAL POINTS – (69/100) (50 is an average score)
*Compound Annual Growth Rate (CAGR)
**A Compound Annual Growth Rate of 4.14% = a 50% gain over 10 years.
Stay Updated All the Time!
 - Monthly Stock Rankings and Dividend Safety, Profitability & Growth, & Valuation Scores for all 280+ DVB Stocks - Dividend Value Builder Full Membership =>  $99/year (Analyzer & Portfolio Newsletters) Two Newsletters For 1 Low Price

Learn More
Conclusion
(updated June 2017)
Walgreens Boots Alliance (WBA) is ranked #24 (out of 252) overall and #9 (out of 34) in the Consumer Defensive sector by the Dividend Analyzer. WBA has a solid balance sheet and a solid profitability & growth record. The stock should be considered for accumulation on price pull-backs.
Walgreen's or CVS Health?  For investors trying to decide between the two its basically a toss-up.  If your portfolio needs more healthcare I would favor CVS.  If your portfolio needs more of tilt toward consumer products I would favor WBA.
Type of Investor / Recommendation
Large Diversified Dividend Portfolios / Should Be Considered
Looking For Exposure to Consumer Defensive  Sector /  Good Option
Deep Value Investors /  Watchlist
Portfolio Position Disclosures:
DVB Dividend Kings & Aristocrats – None
DVB Dividend Growth – None
DVB High Income – None
Arbor Asset Allocation Model Portfolio (AAAMP) – None
Discover, Evaluate, and Compare Dividend Stocks
Dividend Value Builder Analyzer Newsletter: Key Market Statistics, Dividend Analyzer Total Scores for 330+ stocks in the DVB database. Top Stocks For Each Sector, Ken's Commentary.
Dividend Value Builder Portfolio Newsletter:   Foundation Portfolio, Dividend Growth Portfolio, High Income Portfolio. Open & Closed Positions. One-Page Analysis For Each Portfolio Stock.
Learn More
Disclaimer: While Arbor Investment Planner has used reasonable efforts to obtain information from reliable sources, we make no representations or warranties as to the accuracy, reliability, or completeness of third-party information presented herein. The sole purpose of this analysis is information. Nothing presented herein is, or is intended to constitute investment advice. Consult your financial advisor before making investment decisions.