Wal-Mart (WMT) Stock Analysis
Wal-Mart Dividend
(updated 10/13/2017)
Wal-Mart (WMT) has paid a dividend since 1974 and increased its dividend for 43 consecutive years; qualifying the company as a Dividend Aristocrat and Dividend Champion.
Price: $86.62
Current Dividend: $2.04
Dividend Yield: 2.4%
Cash Dividend Payout Ratio: 35%
Market Capitalization: $259 B
Enterprise Value: $294 B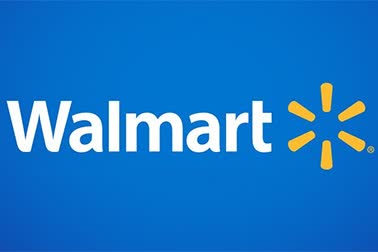 Description
Sector: Consumer Defensive
Industry: Discount Stores
Wal-Mart Stores Inc operates over 11,500 discount retail stores that serve over 260 million customers a week in 28 different countries. Total revenues fall just short of 500 billion including approximately 14 billion in online sales (before the acquisition of Jet.com). Its operations are comprised of three reportable business segments, Walmart U.S., Walmart International, and Sam's Club.
Retail is in a period of disruption. Customers want great prices and the ultimate in convenience. Wal-Mart is investing heavily in people and technology to deliver the shopping experience customers want.
The core business strategy of Wal-Mart is providing customers the quality products they want, when they want it, and at very low prices. They "operate for less, buy for less, sell for less, and grow sales". The company uses national and private brand options to provide consumers with choices while keeping prices as low as possible.
Dividend Analyzer Checklist
               (updated September  2017)
Dividend Safety Score (23/33 points)
Dividend Per Share (ttm): $2.02
Dividend Payout Ratio (ttm): 46%
Cash Dividend Payout Ratio: 30%
Cash From Operations (CFO) Per Share (ttm): $9.96
CFO Dividend Coverage (CFO / DPS): 4.9  (5/6 points)
Free Cash Flow (FCF) Per Share (ttm): $6.59
FCF Dividend Coverage (FCF / DPS): 3.3 (5/6 points)
Net Financial Debt: $37730 M
Total Assets: $199718 M
Net Financial Debt / Total Assets: 19% (8/12 points)
Net Financial Debt to EBITDA (ttm): 133%
Total Liabilities to Assets Ratio (Qtr.): 63%
Piotroski Score (1-9) (TTM): (5/9 points)
Profitability & Growth Score (26/33 points)
Revenue (10 Year Growth) *CAGR > 4.14%: 3.4% (0/4 points)
EPS Basic Cont. Operations (10 Year Growth) CAGR > 4.14%: 4.2% (4/4 points)
Cash From Operations (10 Year Growth) CAGR > 4.14%: 4.7% (6/6 points)
Operating Earnings Yield (ttm):  9.4% (5/7 points)
Net Income (ttm): $13603 M
Gross Profit (ttm): $125111 M
Total Assets: $199718 M
Gross Profitability Ratio = GP / Total Assets: 63% (11/12 points)
Cash Return On Invested Capital (CROIC)(tttm): 17%
Return on Invested Capital (ROIC): 11%
Return on Invested Capital (ROIC) (5 Year Median): 12%
Return on Invested Capital (ROIC) (10 Year Median): 12%
Valuation Score (26/34 points)
Free Cash Flow Yield (ttm): 7.3% (8/9 points)
EV to EBIT (ttm): 12.5 (6/9 points)
EV to EBITDA (ttm): 8.05(7/9 points)
PE10: 18.8 (5/7 points)
Price to Sales Ratio (ttm): 0.5
Price to Book Value (ttm): 3.3
Price to Earnings Ratio (P/E) (ttm): 18.3
TOTAL POINTS – (75/100) (50 is an average score)
*Compound Annual Growth Rate (CAGR)
**A Compound Annual Growth Rate of 4.14% = a 50% gain over 10 years.
Stay Updated All the Time!
DVB Treasure Trove Twelve, DVB Dividend Analyzer, & DVB Portfolios Newsletters: 3 For 1 Low Price $99/year (44% Savings Over Purchasing Separately)
Learn More
SWOT Analysis
Strengths
Wal-Mart is the largest retailer in the world and has unparalleled leverage to extract the best terms from its vendors, suppliers, and manufacturers. Volume purchasing power and massive scale provide cost advantages that provide a wide economic moat.
Weaknesses
Wal-Mart employs over 2.3 million people and is facing intense pressure to raise wages. The real risk is that this trend will continue and/or accelerate; putting a significant dent in future earnings.
In the current competitive global market, Wal-Mart will likely need to sacrifice margins (offer low prices) in order to keep market share.
Opportunities
The company is putting new resources into smaller neighborhood markets and e-commerce. The acquisition of Jet.com demonstrates how serious Wal-Mart is about competing in the new digital age of convenience and service.
Threats
Competitors such as Amazon and dollar stores are offering lower prices and convenience. Wal-Mart is front and center when it comes to being a target of labor and labor unions. Higher labor costs are most likely to continue curbing earnings growth for the foreseeable future.
Conclusion
(updated September 2017)
Wal-Mart is ranked #14 (out of 342) overall and #3 (out of 43) in the Consumer Defensive sector by the Dividend Analyzer.
Wal-Mart is a proven leader in its industry. It is reasonably priced and better than average prospects for continued growth and returns to stock holders. WMT should be considered for every dividend portfolio.
Type of Investor / Recommendation
Large Diversified Dividend Portfolios / Should Be Considered
Looking For Exposure to Consumer Defensive  Sector / Should Be Considered
Deep Value Investors / Should Be Considered
Portfolio Position Disclosures:
DVB Foundation Portfolio: Long
DVB Dividend Growth: Long
DVB High Income: None
Arbor Asset Allocation Model Portfolio (AAAMP): None
Discover, Compare, and Evaluate Dividend Stocks
Dividend Analyzer Newsletter: Analyze Dividend Safety, Profitability, and Valuation without emotional bias.
Treasure Trove Twelve: Find the Hidden "Gems" in the Midst of 1000's of stock choices. DVB Database Sector Analysis.
DVB Portfolio Newsletter: Six Portfolios: 3 Stock Portfolios and 3 ETF Portfolios. Email Notification of Portfolio Changes.
Get All 3 Dividend Value Builder Services for 1 Low Price: $99/year (save 33% over purchasing separately). 
Free 7-Day Trial. You take NO risk. Start today!
Learn More
Disclaimer: While Arbor Investment Planner has used reasonable efforts to obtain information from reliable sources, we make no representations or warranties as to the accuracy, reliability, or completeness of third-party information presented herein. The sole purpose of this analysis is information. Nothing presented herein is, or is intended to constitute investment advice. Consult your financial advisor before making investment decisions.