Verizon (VZ) Stock Analysis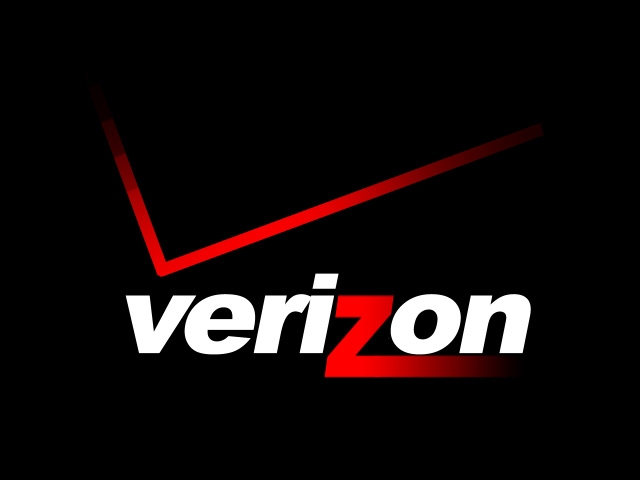 Verizon Dividend
(updated 11/17/2017)
The Verizon (VZ) dividend has been paid continuously since 1984 (formerly Bell Atlantic) and increased for 12 consecutive years; qualifying the company as a Dividend Contender.
Price: $45.41
Current Dividend: $2.36
Dividend Yield: 5.2%
Cash Dividend Payout Ratio: 202%
Market Capitalization: 185 B
Enterprise Value: 297 B
Description
Sector: Communication Services
Industry: Telecom Services
Verizon (VZ) is a communication, information, and entertainment provider of products and services to consumers, businesses, and government agencies.
The company is the largest U.S Wireless provider (113 million retail connections) and also offers wireline and broadband services.
Dividend Analyzer Checklist
(updated November 2017)
Dividend Safety Score (10/33 points)
Dividend Payout Ratio (ttm): 59%
Cash Dividend Payout Ratio (ttm): 201%  (0/12 points)
Dividend Per Share (ttm):  $2.32
Cash From Operations (CFO) Per Share (ttm):  $5.43
Free Cash Flow Per Share (ttm):  $1.14
Net Financial Debt: $113010 M
Total Assets: $252978 M
Net Financial Debt / Total Assets: 45% (3/12 points)
Net Financial Debt to EBITDA (ttm): 249%
Piotroski Score (1-9) (TTM): (7/9 points)
Profitability & Growth Score (23/33 points)
Operating Earnings Yield (ttm):  15.3% (15/15 points)
Net Income (ttm): $15927 M
Gross Profit (ttm): $73272 M
Total Assets: $252978 M
Gross Profitability Ratio = GP / Total Assets: 29% (8/12 points)
Cash Return On Invested Capital (CROIC)(tttm):  2%
Return on Invested Capital (ROIC):  12%
Valuation Score (22/34 points)
Free Cash Flow Yield (ttm):  2.3%  (7/17 points)
EV to EBIT (ttm): 10.7
EV to EBITDA (ttm):  6.9  (15/17 points)
Price to Sales Ratio (ttm): 1.6
Price to Book Value (ttm): 7.4
Price to Earnings Ratio (P/E) (ttm): 13
PE 10:   26
TOTAL POINTS – (55/100) (50 is an average score)
Latest Earnings Report:  10/19/17
Stay Updated All the Time!
Get the Dividend Safety Score, Profitability Score, Valuation Score, and Total Score for more than 300 Dividend Stocks each month for $2.42/month.  Limited Time Offer of $29/year.  Lock it in TODAY, and Stay Updated All the Time!
Learn More
SWOT Analysis For Verizon
Strengths
Verizon Wireless has the most geographic coverage and the highest quality network. This has produced customer loyalty (low turnover rate) and profitability.
The billions spent in building their network has created a large barrier to entry for other challengers. Verizon has consistently captured more than its share of the growth from the high value post paid customers.
Weaknesses
The 2014 purchase of Vodafone's 45% interest has saddled the company with a great deal of debt. The increased leverage comes at a time when wireless business growth is slowing considerably.
Verizon is losing market share in the residential internet access, phone, and television segment of its business to cable & wireless companies. This will make it difficult for the company to justify investments to expand its FiOS network into new areas.
Opportunities
Owning 100% of Verizon Wireless allows the company to bundle services that are attractive to consumers and increase profitability.
The recent acquisitions of AOL and Yahoo provide Verizon the opportunity to monetize the the massive user bases of these businesses. Only time will tell if Verizon can do what AOL and Yahoo was unable to do successfully.
Threats
The substantial price increases to obtain spectrum from the government increases the cost of infrastructure without compensating increases in revenue. Any increase in costs hurt profitability in a competitive environment where growth is small or non-existent.
Verizon's leveraged balance sheet and declining cash flow (cash from operations & free cash flow) put the long term viability of sustaining the current dividend at risk.
Conclusion
(updated November 2017)
Verizon (VZ) is ranked #124 (out of 377) overall and #3 (out of 9) in the Communications Services Sector by the Dividend Analyzer.
Low growth and the need for massive amounts of capital spending means that the upside of owning the stock is limited. Verizon is leveraged, making it riskier than before they bought their own shares from Vodafone.
In my mind the sole reason to own Verizon is the dividend, however AT&T is a better option for dividend portfolios looking for high-yield income.
Type of Investor / Recommendation:
Large Diversified Dividend Portfolios / Average Option
Looking For Exposure to Communications Sector / Can Be Considered
Deep Value Investors / AVOID
Portfolio Position Disclosures:
DVB Foundation Portfolio: None
DVB Dividend Growth Portfolio: None
DVB High Income Portfolio: None
Arbor Asset Allocation Model Portfolio (AAAMP): None
Discover, Compare, and Evaluate Dividend Stocks
Dividend Analyzer Newsletter: Analyze Dividend Safety, Profitability, and Valuation without emotional bias.
Treasure Trove Twelve: Find the Hidden "Gems" in the Midst of 1000's of stock choices. DVB Database Sector Analysis.
DVB Portfolio Newsletter: Six Portfolios: 3 Stock Portfolios and 3 ETF Portfolios. Email Notification of Portfolio Changes.
Get All 3 Dividend Value Builder Services for 1 Low Price: $99/year (save 33% over purchasing separately). 
Free 7-Day Trial. You take NO risk. Start today!
Learn More
Disclaimer: While Arbor Investment Planner has used reasonable efforts to obtain information from reliable sources, we make no representations or warranties as to the accuracy, reliability, or completeness of third-party information presented herein. The sole purpose of this analysis is information. Nothing presented herein is, or is intended to constitute investment advice. Consult your financial advisor before making investment decisions.