Target (TGT) Stock Analysis
Target Dividend
(updated 9/15/2017)
The Target dividend has been paid since 1967 and increased for 49 consecutive years; qualifying the company as a Dividend Aristocrat and Dividend Champion.
Price: $59.94
Current Dividend: $2.48
Dividend Yield: 4.1%
Cash Dividend Payout Ratio: 28%
Market Capitalization: 33 B
Enterprise Value: 42 B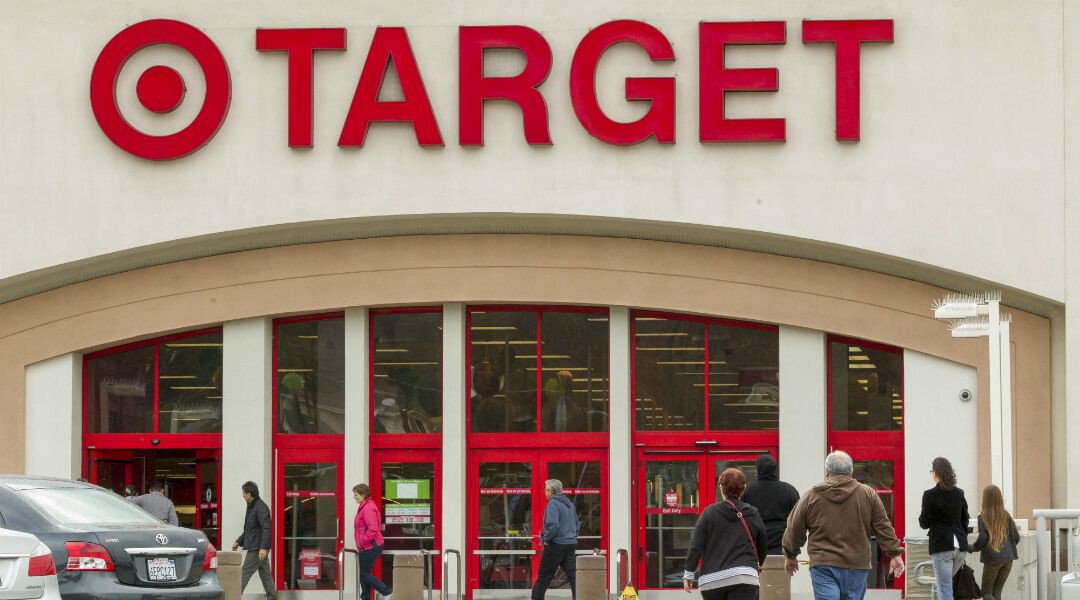 Description
Sector: Consumer Defensive
Industry: Discount Stores
Target is the second largest discount retailer in the United States (Wal-Mart is #1). The company has 1800 locations and 69 billion in revenues. It is in business to offer everyday essentials and one-stop shopping at discount prices. Approximately two-thirds of Target's products are national brands and one-third private label.
The company offers its products through brick and mortar stores, online, or mobile devices. Product sales are broken down into five categories: Household Essentials (22%), Food, Beverage, & Pet Supplies (22%), Apparel & Accessories (20%), Home Furnishing & Decor (19%), and Hardlines (nonpersonal items such as sporting equipment, appliances or electronics) (17%).
Dividend Analyzer Checklist
(updated September 2017)
Dividend Safety Score (22/33 points)
Dividend Per Share (ttm): $2.40
Dividend Payout Ratio (ttm): 48%
Cash Dividend Payout Ratio (ttm): 28%
Cash From Operations (CFO) Per Share (ttm): $11.38
CFO Dividend Coverage (CFO / DPS): 4.7 (5/6 points)
Free Cash Flow (FCF) Per Share (ttm): $8.32
FCF Dividend Coverage (FCF / DPS): 3.5 (5/6 points)
Net Financial Debt: $10123 M
Total Assets: $37218 M
Net Financial Debt / Total Assets: 27% (5/12 points)
Net Financial Debt to EBITDA (ttm): 183%
Total Liabilities to Assets Ratio (Qtr.): 70%
Piotroski Score (1-9) (TTM): (7/9 points)
Profitability & Growth Score (18/33 points)
Revenue (10 Year Growth) *CAGR > 4.14%: 1.6% (0/4 points)
EPS Basic Cont. Operations (10 Year Growth) CAGR > 4.14%: 3.6% (0/4 points)
Cash From Operations (10 Year Growth) CAGR > 4.14%: 1.1% (0/6 points)
Operating Earnings Yield (ttm): 15.4% (7/7 points)
Net Income (ttm): $2786 M
Gross Profit (ttm): $20495 M
Total Assets: $37218 M
Gross Profitability Ratio = GP / Total Assets: 55% (11/12 points)
Cash Return On Invested Capital (CROIC)(tttm): 19%
Return on Invested Capital (ROIC): 11%
Return on Invested Capital (ROIC) (5 Year Median): 8%
Return on Invested Capital (ROIC) (10 Year Median): 9%
Valuation Score (30/34 points)
Free Cash Flow Yield (ttm): 15.8% (9/9 points)
EV to EBIT (ttm): 8.4 (8/9 points)
EV to EBITDA (ttm): 5.6 (8/9 points)
PE10: 17.1 (5/7 points)
Price to Sales Ratio (ttm): 0.5
Price to Book Value (ttm): 2.8
Price to Earnings Ratio (P/E) (ttm): 11.4
TOTAL POINTS – (70/100) (50 is an average score)
*Compound Annual Growth Rate (CAGR)
**A Compound Annual Growth Rate of 4.14% = a 50% gain over 10 years.
Stay Updated All the Time!
 Monthly Stock Rankings with Dividend Safety, Profitability & Growth, & Valuation Scores for all 330+ DVB Stocks. DVB Full Membership  $99/year (Analyzer & Portfolio Newsletters) Plus Our Monthly Dividend Analyzer Sortable Excel Spreadheet. Get All Three For 1 Low Price
Learn More
SWOT Analysis For Target
Strengths
Target has a well-known brand, convenient well-established locations and large economies of scale. The company is focusing on its U.S. business after an unsuccessful attempt at moving into Canada.
The company has grown its successful REDcard usage to 24% of sales. The card rewards customers with a 5% discount and has demonstrated it increases loyalty and average sales per customer. Target's 1/3 private label sales allows the company to differentiate itself from competitors and reap higher margins and faster growth than national brands.
Weaknesses
Most of Target's competition (i.e. Wal-Mart, Costco, Kroger) have equal or better strengths (i.e. economies of scale). Sales per square foot ($290) fall far behind Wal-Mart ($420) and Costco ($1100). The company's grocery business (15% of sales) is a fraction of its competitors and could be a candidate for big changes in the future.
Target has been one of the slowest retailers to meet consumers demand for a great online buying experience. Online sales of just $3 billion pale in comparison to Wal-Mart's 16 billion and Amazon's 55 billion in online sales.
Opportunities
Target is successfully moving to college campuses and into urban areas with smaller stores. This new format is showing promise by increasing sales per square foot, expanding profit margins, and improving returns on investment.
Threats
Like everyone in the industry, Target is threatened on the e-commerce side by Amazon. Lower margins are an industry trend because of intense competition.
A controversial Target bathroom policy has caused a national boycott that has reduced sales and increased costs. While many boycotts only have short lasting effects, this one has been felt enough for Target to spend $20 million dollars adding single occupancy bathrooms to all its stores.
Conclusion
(updated September 2017)
Target is ranked #25 (out of 342) overall and #4 (out of 43) in the Consumer Defensive Sector by the Dividend Analyzer.
Type of Investor / Recommendation
Large Diversified Dividend Portfolios / Should Be Considered
Looking For Exposure to Consumer Defensive Sector / Should Be Considered
Deep Value Investors / Should Be Considered
Portfolio Position Disclosures:
DVB Foundation Portfolio: None
DVB Dividend Growth Portfolio: None
DVB High Income Portfolio: None
Arbor Asset Allocation Model Portfolio (AAAMP): None
Dividend Investing Without Emotional Bias
Dividend Analyzer Sortable Excel Spreadsheet: Analyze Dividend Safety, Profitability & Growth, and Valuation without emotional bias. DVB Portfolio Newsletter => Three DVB Portfolios: Foundation Portfolio, Dividend Growth Portfolio, and High Income Portfolio.
Dividend Analyzer Newsletter: 330+ DVB Stocks Total Score, Best Stocks by Sector & More
Get All 3 Dividend Value Builder Services for $99/year. Free 7-Day Trial. You take NO risk. Start today!
Learn More
Disclaimer: While Arbor Investment Planner has used reasonable efforts to obtain information from reliable sources, we make no representations or warranties as to the accuracy, reliability, or completeness of third-party information presented herein. The sole purpose of this analysis is information. Nothing presented herein is, or is intended to constitute investment advice. Consult your financial advisor before making investment decisions.