Qualcomm (QCOM) Dividend Stock Analysis
Qualcomm Dividend
(updated 12/08/2017)
The Qualcomm dividend has been paid continuously since 2003 and increased for 14 consecutive years. QCOM is included in the Dividend Contenders List.
Price: $64.29
Current Dividend: $2.28
Dividend Yield: 3.5%
Cash Dividend Payout Ratio: 81%
Market Capitalization: 95 B
Enterprise Value: 81 B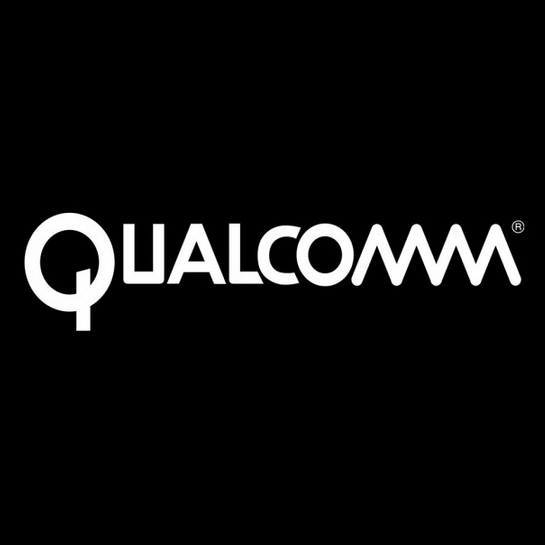 Description
Sector: Technology
Industry: Communications Equipment
Qualcomm (QCOM) is a global technology company concentrated in digital communications products. The company develops Code Division Multiple Access (CDMA); technology which allows many users to share bandwidth.
QCOM operates in three divisions:
Qualcomm CDMA Technologies (QCT)
QCT accounts for approximately two-thirds of Qualcomm revenues. This division designs and manufactures integrated circuits and system software for use in mobile phones, networking, multimedia, global positioning systems, et.al.
Qualcomm Technology Licensing (QTL)
QTL accounts for approximately one-third of Qualcomm revenues but a majority of its profits. This division takes Qualcomm's intellectual property and receives fees and royalties by granting licenses for other entities to use its technology.
Qualcomm Strategic Initiative (QSI)
QSI is a small but growing division which invests in early stage companies or new technologies in a wide variety of industries.
Dividend Analyzer Checklist
(updated November 2017)
Dividend Safety Score (16/33 points)
Dividend Payout Ratio (ttm): 82%
Cash Dividend Payout Ratio (ttm): 84%  (4/12 points)
Dividend Per Share (ttm):  $2.16
Cash From Operations (CFO) Per Share (ttm): $2.92
Free Cash Flow (FCF) Per Share (ttm): $2.54
Net Financial Debt: $1035 M
Total Assets: $64379 M
Net Financial Debt / Total Assets:  2% (10/12 points)
Net Financial Debt to EBITDA (ttm): 217%
Piotroski Score (1-9) (TTM): (2/9 points)
Profitability Score (12/33 points)
Operating Earnings Yield (ttm): 5.0% (6/15 points)
Net Income (ttm): $3896 M
Gross Profit (ttm): $12892 M
Total Assets: $64379 M
Gross Profitability Ratio = GP / Total Assets: 20% (6/18 points)
Cash Return On Invested Capital (CROIC)(tttm):  9%
Return on Invested Capital (ROIC): 9%
Valuation Score (16/34 points)
Free Cash Flow Yield (ttm): 4.6% (9/17 points)
EV to EBIT (ttm): 16.5
EV to EBITDA (ttm):  12.8  (7/17 points)
Price to Sales Ratio (ttm): 3.6
Price to Book Value (ttm): 2.6
Price to Earnings Ratio (P/E) (ttm):  21
PE 10:  18
TOTAL SCORE  – (44/100) (50 is an average score)
Earnings Report: 11/02/17
Stay Updated All the Time!
Dividend Safety, Profitability, and Valuation Scores for 300+ Dividend Stocks Each Month. 
Fundamental Quantitative Analysis to Find the "Hidden Gems".
Six Dividend Portfolios (Stocks & ETFs).
Learn More
SWOT Analysis
Strengths
Qualcomm's competitive advantage is its strategic assets, namely patents on its intellectual property. The company receives royalty income on most 3G and 4G mobile phones sold. This revenue should grow for many years as underdeveloped countries produce a middle class of customers who are eager to buy mobile phones.
Weaknesses
High customer concentration (i.e Apple) could deal major blows to future growth if Qualcomm were to lose those accounts.
Qualcomm is battling regulatory challenges to their licensing agreements in various countries. Major changes in their approach to receiving fees and royalties could be a major disruptor.
Opportunities
The next frontier of mobile technology is being led by Qualcomm. The fact the company is the market leader and has strong relationships with every important smartphone manufacturer gives the company important advantages.
Threats
Regulatory uncertainty pertaining to licensing is the greatest threat. Since the majority of Qualcomm's profits are derived from licensing, a major change in the manner fees and royalties are calculated could produce large declines in profits. One of the risks of being a global company is that you have to face these regulatory challenges in a multitude of jurisdictions.
Conclusion
(updated November 2017)
Qualcomm (QCOM) is ranked #220 overall (out of 377) and #16 (out of 20) in the Technology Sector by the Dividend Analyzer. QCOM is facing too much uncertainty to have any margin of safety.
Type of Investor / Recommendation
Large Diversified Dividend Portfolios /  Watchlist
Looking For Exposure to Technology Sector/ AVOID
Deep Value Investors / AVOID
Portfolio Position Disclosures:
DVB Foundation Portfolio – None
DVB Dividend Growth – None
DVB High Income – None
Arbor Asset Allocation Model Portfolio (AAAMP) – None
Discover, Compare, and Evaluate Dividend Stocks
Get All 3 Dividend Value Builder Services for 1 Low Price: $99/year (save 33% over purchasing separately).
Dividend Analyzer, Treasure Trove Twelve, & Dividend Portfolios Newsletters
Free 7-Day Trial. You take NO risk. Start today!
Dividend Value Builder Newsletter Membership
Disclaimer: While Arbor Investment Planner has used reasonable efforts to obtain information from reliable sources, we make no representations or warranties as to the accuracy, reliability, or completeness of third-party information presented herein. The sole purpose of this analysis is information. Nothing presented herein is, or is intended to constitute investment advice. Consult your financial advisor before making investment decisions.