Procter & Gamble (PG) Dividend Stock Analysis
Procter & Gamble Dividend
(updated 10/13/2017)
The Procter & Gamble dividend has been paid continuously since 1891 and increased for 60 consecutive years;
qualifying the company as a Dividend King, Dividend Aristocrat, and Dividend Champion.
Price: $93.09
Current Dividend: $2.7584
Dividend Yield: 3.0%
Cash Dividend Payout Ratio: 77%
Market Capitalization: 237 B
Enterprise Value: 253 B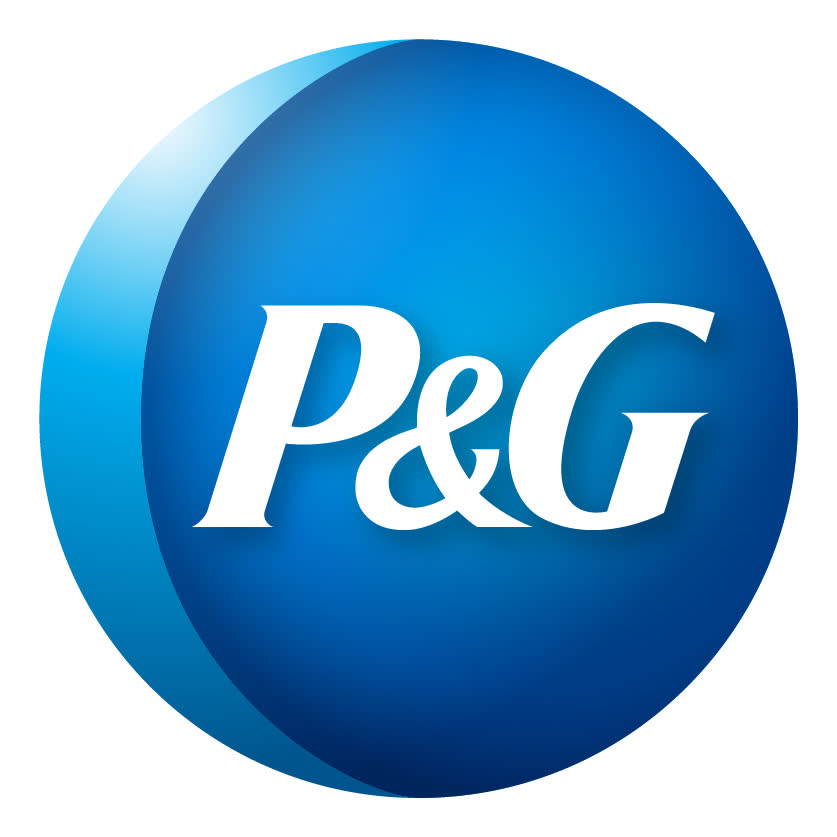 Description
Sector: Consumer Defensive
Industry: Household & Personal Products
Procter & Gamble (PG) provides branded disposable consumer packaged goods for our daily needs. The middle class is the company's primary target market.
PG markets its products in over 180 countries through mass merchandisers, grocery stores, membership club stores, drug stores, and department stores among others.
The company divides its products into 5 segments:
Fabric and Home Care (32% of sales) offers products such as Ariel, Downy, Gain, Tide, Cascade, Dawn, Febreze, Mr. Clean, and Swiffer, et al.
Baby, Feminine and Family Care (28% of sales) offers products such as Luvs, Pampers, Always, Tampax, Bounty, Charmin, et al.
Beauty, Hair and Personal Care (18% of sales) offers products such as Head & Shoulders, Pantene, Rejoice, Olay, Old Spide, Safeguard, SK-II, et al.
Grooming (11% of sales) offers products such as Braun, Fusion, Gillette, Mach3, Prestobarba, Venus, et al.
Health Care (11% of sales) offers products such as Crest, Oral-B, Prilosec, Vicks, et al.
         Dividend Analyzer Checklist
                            (updated September 2017)
Dividend Safety Score (17/33 points)
Dividend Per Share (ttm): $2.70
Dividend Payout Ratio (ttm): 47%
Cash From Operations (CFO) Per Share (ttm): $4.65
CFO Dividend Coverage (CFO / DPS): 1.7 (1/6)
Free Cash Flow (FCF) Per Share (ttm): $3.42
FCF Dividend Coverage (FCF / DPS): 1.3 (1/6 points)
Net Financial Debt: $16455 M
Total Assets: $120406 M
Net Financial Debt / Total Assets: 14% (9/12 points)
Net Financial Debt to EBITDA (ttm): 185%
Total Liabilities to Assets Ratio (Qtr.): 54%
Piotroski Score (1-9) (TTM): (6/9 points)
Profitability & Growth Score (8/33 points)
Revenue (10 Year Growth) *CAGR > 4.14%: -1.6% (0/4 points)
EPS Basic Cont. Operations (10 Year Growth) CAGR > 4.14%: 1.6% (0/4 points)
Cash From Operations (10 Year Growth) CAGR > 4.14%: -0.5% (0/6 points)
Operating Earnings Yield (ttm): 5.5% (2/7 points)
Net Income (ttm): $15326 M
Gross Profit (ttm): $32523 M
Total Assets: $120406 M
Gross Profitability Ratio = GP / Total Assets: 27% (6/12 points)
Cash Return On Invested Capital (CROIC)(tttm): 11%
Return on Invested Capital (ROIC): 18%
Return on Invested Capital (ROIC) (5 Year Median): 11%
Return on Invested Capital (ROIC) (10 Year Median): 12%
Valuation Score (14/34 points)
Free Cash Flow Yield (ttm): 3.7% (4/9 points)
EV to EBIT (ttm): 18.4 (3/9 points)
EV to EBITDA (ttm): 15.3 (3/9 points)
PE10: 23.8  (4/7 points)
Price to Sales Ratio (ttm): 3.9
Price to Book Value (ttm): 4.2
Price to Earnings Ratio (P/E) (ttm):  16.4
TOTAL POINTS – (39/100) (50 is an average score)
*Compound Annual Growth Rate (CAGR)
**A Compound Annual Growth Rate of 4.14% = a 50% gain over 10 years.
SWOT Analysis
Strengths
P & G is a master at building brands (over 300 globally); with competitive advantages in distribution and economies of scale (efficiency) in reaching retailers, and understanding consumer needs. No one invests more in market research. Their diversified portfolio of disposable consumer products is unmatched, including 21 brands with 1 billion or more in annual sales. They are a global leader in innovation.
Weaknesses
Defending so many brands at one time is difficult. Fake products, generics, and competition from rivals means boosting brands and maintaining market share is expensive. P&G has to spend billions of dollars (approx. 9 billion annually) in advertising to build and maintain their brands.
Opportunities
Procter & Gamble makes products that can be used and disposed of anywhere in the world. World-wide increased penetration has almost no limits.
PG is making a concerted effort to renew growth and revitalize its profitability. This effort includes discarding over 100 brands that were unprofitable or dragging down profit margins.
Threats
Deflationary pressures brought about by Competition. Competition. Competition. There are always competitors who provide similar products, both branded and unbranded, that can eat into market share.
Stay Updated All the Time!
DVB Treasure Trove Twelve, DVB Dividend Analyzer, & DVB Portfolios Newsletters: 3 For 1 Low Price $99/year (44% Savings Over Purchasing Separately)
Learn More
Conclusion
(updated September 2017)
Procter & Gamble (PG) is ranked #236 overall (out of 343) and #35 (out of 43) in the Consumer Defensive sector by the Dividend Analyzer.
Procter & Gamble is a great, steady, slow growing company. Its variety of products, brands, and marketing savvy is beyond impressive. With that said, the company is growing painfully slow.  Average dividend safety and valuation scores do not offset the Profitability & Growth problems PG is having.
Type of Investor / Recommendation
Large Diversified Dividend Portfolios / Avoid
Looking For Exposure to Consumer Defensive Sector / Avoid
Deep Value Investors / Avoid
Portfolio Position Disclosures:
DVB Foundation Portfolio: None
DVB Dividend Growth: None
DVB High Income: None
Arbor Asset Allocation Model Portfolio (AAAMP): None
Discover, Compare, and Evaluate Dividend Stocks
Dividend Analyzer Newsletter: Analyze Dividend Safety, Profitability, and Valuation without emotional bias.
Treasure Trove Twelve: Find the Hidden "Gems" in the Midst of 1000's of stock choices. DVB Database Sector Analysis.
DVB Portfolio Newsletter: Six Portfolios: 3 Stock Portfolios and 3 ETF Portfolios. Email Notification of Portfolio Changes.
Get All 3 Dividend Value Builder Services for 1 Low Price: $99/year (save 33% over purchasing separately). 
Free 7-Day Trial. You take NO risk. Start today!
Learn More
Disclaimer: While Arbor Investment Planner has used reasonable efforts to obtain information from reliable sources, we make no representations or warranties as to the accuracy, reliability, or completeness of third-party information presented herein. The sole purpose of this analysis is information. Nothing presented herein is, or is intended to constitute investment advice. Consult your financial advisor before making investment decisions.