Pfizer (PFE) Dividend Stock Analysis
Pfizer Dividend
(updated 10/13/2017)
The Pfizer dividend has been paid since 1980 and is included in the Arbor Dividend Growers / Producers List.
PFE used to be a Dividend Aristocrat until it cut its dividend during the great recession.
Price: $36.31
Current Dividend: $1.28
Dividend Yield: 3.5%
Cash Dividend Payout Ratio: 56%
Market Capitalization: 216 B
Enterprise Value: 246 B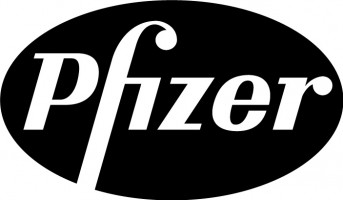 Description
Sector: Healthcare
Industry: Drug Manufacturers – Major
Pfizer is a research-based, biopharmaceutical company whose goal is to produce healthcare products that extend and improve the lives of its customers. Prescription drugs and vaccines represent a majority of Phizer's approximately 50 billion in revenues.
The company operates in 3 segments:
Global Established Pharmaceutical (GEP) (50%)
One half the company's business is derived from established products that are generic, or mature, patent protected products. Products include Lipitor, Viagra, Zyvox, Celebrex, and Norvasc. Basically this segment concentrates on all the legacy established products in the developed and emerging markets.
Global Innovative Pharmaceutical (GIP) 30%
This segment focuses on rare diseases, neuroscience and pain, inflammation, cardiovascular metabolic, and men's/women's health in general.
Global Vaccines, Oncology, Consumer Healthcare (GVOC) (20%)
This segment focuses on vaccines, oncology, and over the counter consumer healthcare products. These are very definitive specializations that only a few companies such as Pfizer have the capability and resources to tackle.
SWOT Analysis
Strengths
Strategic assets (patents), economies of scale, and barriers to entry are important competitive advantages for Pfizer. Pfizer's global salesforce and patent-protected drugs produce large amounts of cash flow. This has provided high returns on invested capital and allowed the company to return significant cash to shareholders.
Weaknesses
Biopharmaceutical research & development is expensive, complex, and risky because it requires long periods of time to bring products to market.
Expiration of patent protection is one of Pfizer's biggest weaknesses. In particular, the loss of Viagra (2017) and Lyrica (2019) will be large challenges for the company.
Pfizer is being squeezed from three angles.
Drug approval authorities are becoming more risk adverse.
Buyers are consolidating to increase their purchasing power and demanding lower margins.
Changes in healthcare insurance are putting downward pressure on prices.
Opportunities
Pfizer's strong position in the industry makes it a great partner for smaller drug companies that don't have the resources to go it alone. Large cash flows from established products provides R&D capital needed for future growth.
Threats
The majority of Pfizer's revenues come from a highly regulated and extremely competitive industry. Threats to Pfizer include: loss of patent protection, a more rigorous FDA, managed care co-ops demanding lower prices, a lack of innovation from R&D, healthcare legislation, and litigation.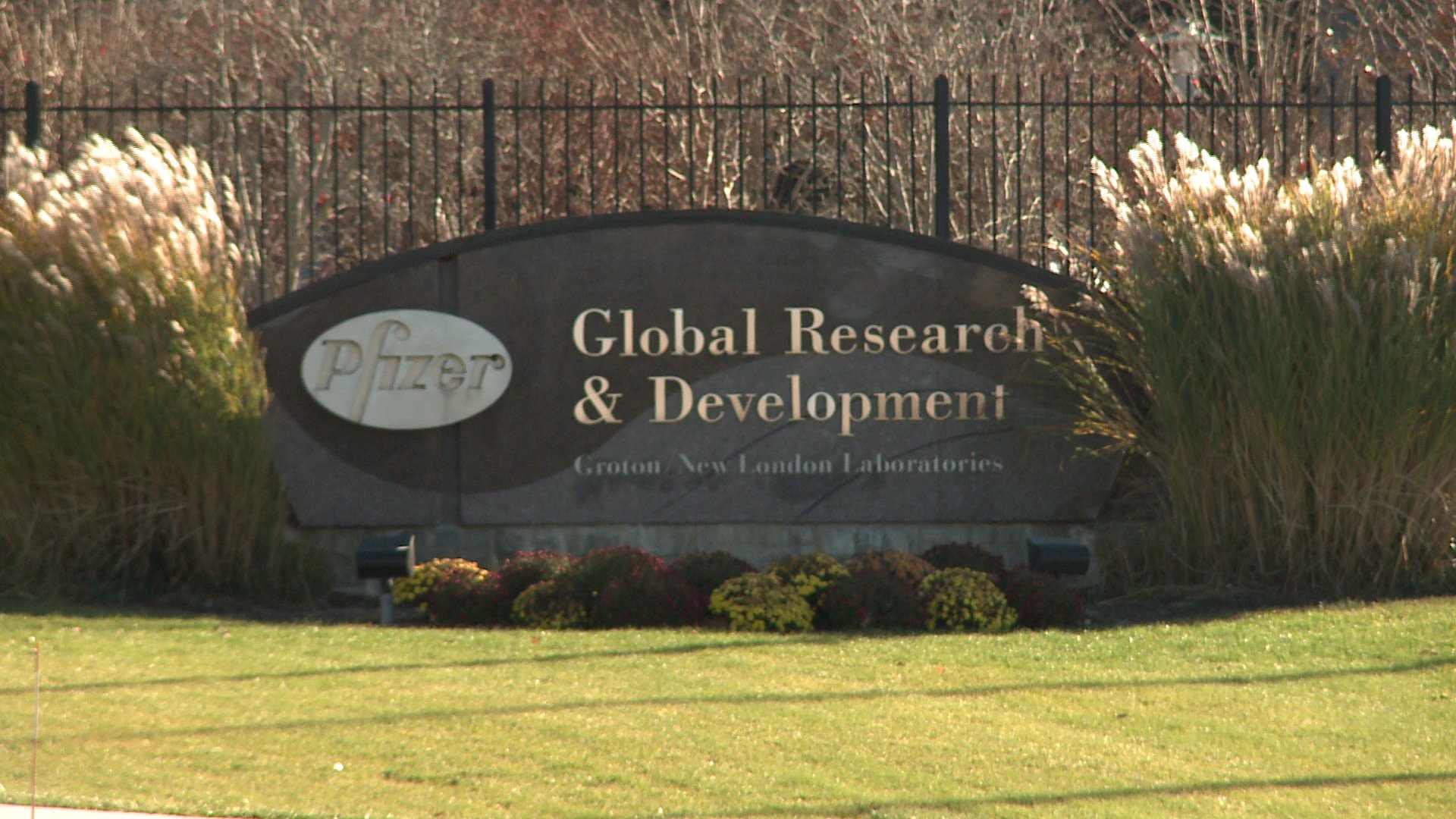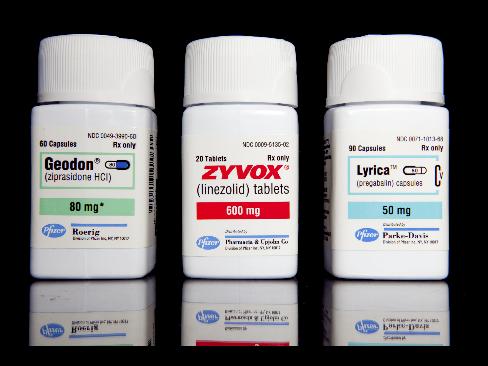 Dividend Analyzer Checklist
(updated September 2017)
Dividend Safety Score (18/33 points)
Dividend Per Share (ttm): $1.24
Dividend Payout Ratio (ttm):  90%
Cash Dividend Payout Ratio (ttm): 56%
Cash From Operations (CFO) Per Share (ttm): $2.51
CFO Dividend Coverage (CFO / DPS): 2.0 (2/6 points)
Free Cash Flow (FCF) Per Share (ttm): $2.18
FCF Dividend Coverage (FCF / DPS): 1.8 (3/6 points)
Net Financial Debt: $31276 M
Total Assets: $168558 M
Net Financial Debt / Total Assets: 19% (8/12 points)
Net Financial Debt to EBITDA (ttm): 277%
Total Liabilities to Assets Ratio (Qtr.): 65%
Piotroski Score (1-9) (TTM): (5/9 points)
Profitability & Growth Score (9/33 points)
Revenue (10 Year Growth) *CAGR > 4.14%: 0.9% (0/4 points)
EPS Basic Cont. Operations (10 Year Growth) CAGR > 4.14%:  -2.5% (0/4 points)
Cash From Operations (10 Year Growth) CAGR > 4.14%: -1.0% (0/6 points)
Operating Earnings Yield (ttm): 6.8% (3/7 points)
Net Income (ttm): $7320 M
Gross Profit (ttm): $40652 M
Total Assets: $168558 M
Gross Profitability Ratio = GP / Total Assets: 24% (6/12 points)
Cash Return On Invested Capital (CROIC)(tttm): 13%
Return on Invested Capital (ROIC): 8%
Return on Invested Capital (ROIC) (5 Year Median): 8%
Return on Invested Capital (ROIC) (10 Year Median): 8%
Valuation Score (15/34 points)
Free Cash Flow Yield (ttm): 6.5% (7/9 points)
EV to EBIT (ttm): 20.1  (0/9 points)
EV to EBITDA (ttm): 13.1  (4/9 points)
PE10: 22.0  (4/7 points)
Price to Sales Ratio (ttm): 3.9
Price to Book Value (ttm): 3.4
Price to Earnings Ratio (P/E) (ttm): 24.3
TOTAL POINTS – (42/100) (50 is an average score)
*Compound Annual Growth Rate (CAGR)
**A Compound Annual Growth Rate of 4.14% = a 50% gain over 10 years.
Stay Updated All the Time!
DVB Treasure Trove Twelve, DVB Dividend Analyzer, & DVB Portfolios Newsletters: 3 For 1 Low Price $99/year (44% Savings Over Purchasing Separately)
Learn More
Conclusion
(updated September 2017)
Pfizer is ranked #210 overall (out of 342) and #21 (out of 25) in the Healthcare sector by the Dividend Analyzer.
PFE has real profitability and growth problems. Revenues, earnings, and cash flow have been stagnate for years. This is a challenge that does not appear to be close to being solved. I would need to see more hope of a turnaround or a lower stock price to be interested in PFE as an investment.
Type of Investor / Recommendation
Large Diversified Dividend Portfolios / Below Average Choice
Looking For Exposure to Healthcare Sector / Avoid
Deep Value Investors / Avoid
Portfolio Position Disclosures:
DVB Foundation Portfolio – None
DVB Dividend Growth – None
DVB High Income – None
Arbor Asset Allocation Model Portfolio (AAAMP) – None
Discover, Compare, and Evaluate Dividend Stocks
Dividend Analyzer Newsletter: Analyze Dividend Safety, Profitability, and Valuation without emotional bias.
Treasure Trove Twelve: Find the Hidden "Gems" in the Midst of 1000's of stock choices. DVB Database Sector Analysis.
DVB Portfolio Newsletter: Six Portfolios: 3 Stock Portfolios and 3 ETF Portfolios. Email Notification of Portfolio Changes.
Get All 3 Dividend Value Builder Services for 1 Low Price: $99/year (save 33% over purchasing separately). 
Free 7-Day Trial. You take NO risk. Start today!
Learn More
Disclaimer: While Arbor Investment Planner has used reasonable efforts to obtain information from reliable sources, we make no representations or warranties as to the accuracy, reliability, or completeness of third-party information presented herein. The sole purpose of this analysis is information. Nothing presented herein is, or is intended to constitute investment advice. Consult your financial advisor before making investment decisions.