PepsiCo (PEP) Dividend Stock Analysis
PepsiCo Dividend
(updated 7/14/2017)
A PepsiCo dividend has been paid quarterly since 1965 and increased for 44 consecutive years; qualifying the company as a Dividend Aristocrat and Dividend Champion.
Price: $114.93
Current Dividend: $3.22
Dividend Yield: 2.8%
Cash Dividend Payout Ratio: 62%
Market Capitalization: 164 B
Enterprise Value: 185 B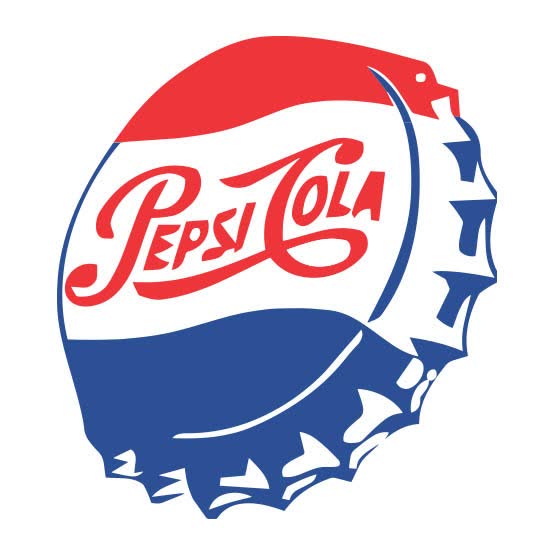 Description
Sector: Consumer Defensive
Industry: Beverages – Soft Drinks
PepsiCo (PEP) is the global leader in the manufacture, marketing, and distribution of food (52%) and beverages (48%). The company is # 2 only to Coca-Cola in beverages, and # 1 in snacks. Profits are derived approximately 58% from the United States and 42% international.
PepsiCo concentrates on convenience items that "go from package to consumption in seconds". The company divides itself into 6 segments:
PepsiCo America Beverages (34% of Revenues)
Frito-Lay North America (25%)
PepsiCo Europe Sub-Saharan Africa (16%)
Latin America Foods (11%)
PepsiCo AMEA (Asia, Middle East, North Africa) 10%
Quaker Foods North America (4%)
The product portfolio of PepsiCo includes the following 22 brands with annual sales in excess of 1 billion:
Pepsi, Diet Pepsi, Pepsi Max, Mountain Dew, Diet Mountain Dew, 7 Up, Miranda, Sierra Mist, Gatorade, Tropicana, Lipton, Aquafina, Brisk, Starbucks RTD Beverages, Lay's, Doritos, Quaker, Cheetos, Ruffles, Tostitos, Fritos, and Walkers.
Quite an impressive list!
Dividend Analyzer Checklist
(updated April 2017)
Dividend Safety Score (14/33 points)
Dividend Per Share (ttm): $2.96
Dividend Payout Ratio (ttm): 67%
Dividend Per Share (10 Year Growth): 9.8%
Cash From Operations (CFO) Per Share (ttm): $7.17
CFO Dividend Coverage (CFO / DPS): 2.4 (2/6 points)
Free Cash Flow (FCF) Per Share (ttm): $5.07
FCF Dividend Coverage (FCF / DPS): 1.7 (3/6 points)
Net Financial Debt: $21917 M
Total Assets: $74129 M
Net Financial Debt / Total Assets: 30% (5/12 points)
Net Financial Debt to EBITDA (ttm): 291%
Total Liabilities to Assets Ratio (Qtr.): 85%
Piotroski Score (1-9) (TTM): (4/9 points)
Profitability & Growth Score (22/33 points)
Revenue (10 Year Growth) *CAGR > 4.14%: 6.0% (4/4 points)
EPS Basic Cont. Operations (10 Year Growth) CAGR > 4.14%: 2.5% (0/4 points)
Cash From Operations (10 Year Growth) CAGR > 4.14%: 5.5% (6/6 points)
Operating Earnings Yield (ttm): 6.0% (2/7 points)
Net Income (ttm): $6329 M
Gross Profit (ttm): $34590 M
Total Assets: $74129 M
Gross Profitability Ratio = GP / Total Assets: 47% (10/12 points)
Cash Return On Invested Capital (CROIC)(tttm): 16%
Return on Invested Capital (ROIC): 13%
Return on Invested Capital (ROIC) (5 Year Median): 13%
Return on Invested Capital (ROIC) (10 Year Median): 13%
Valuation Score (13/34 points)
Free Cash Flow Yield (ttm): 4.5% (5/9 points)
EV to EBIT (ttm): 18.3 (3/9 points)
EV to EBITDA (ttm): 14.8 (3/9 points)
PE10: 29.2 (2/7 points)
Price to Sales Ratio (ttm): 2.6
Price to Book Value (ttm): 14.3
Price to Earnings Ratio (P/E) (ttm): 25.8
TOTAL POINTS – (49/100) (50 is an average score)
*Compound Annual Growth Rate (CAGR)
**A Compound Annual Growth Rate of 4.14% = a 50% gain over 10 years.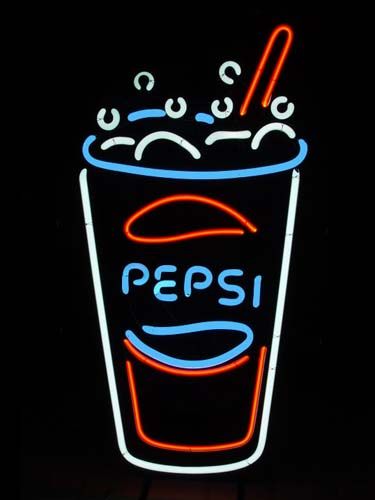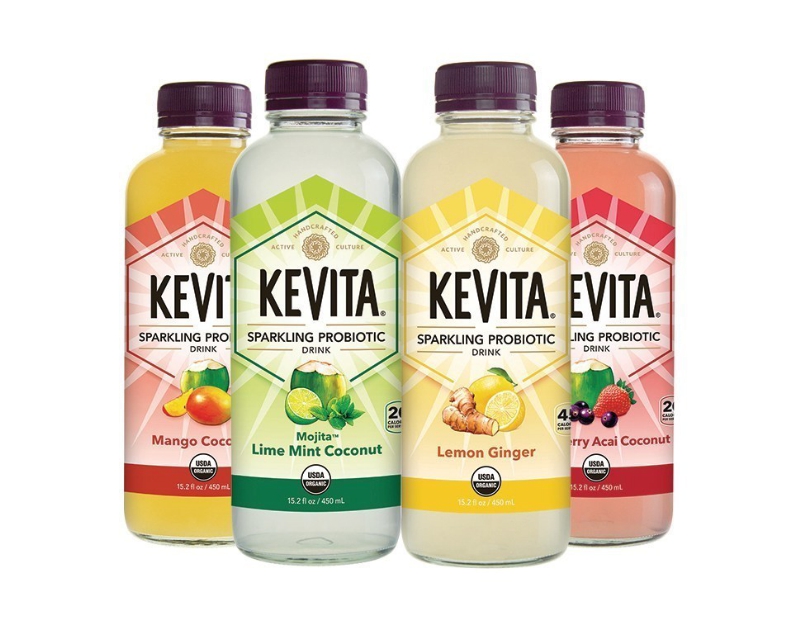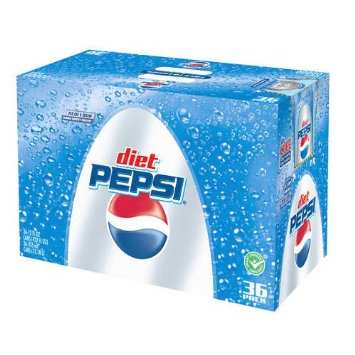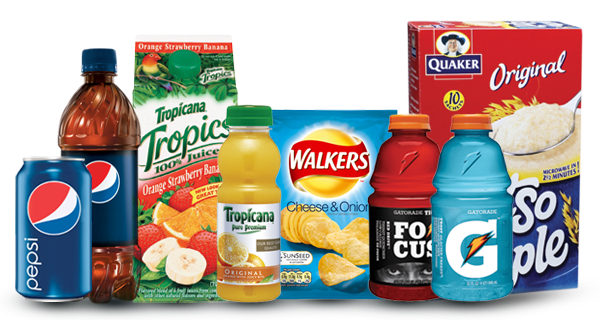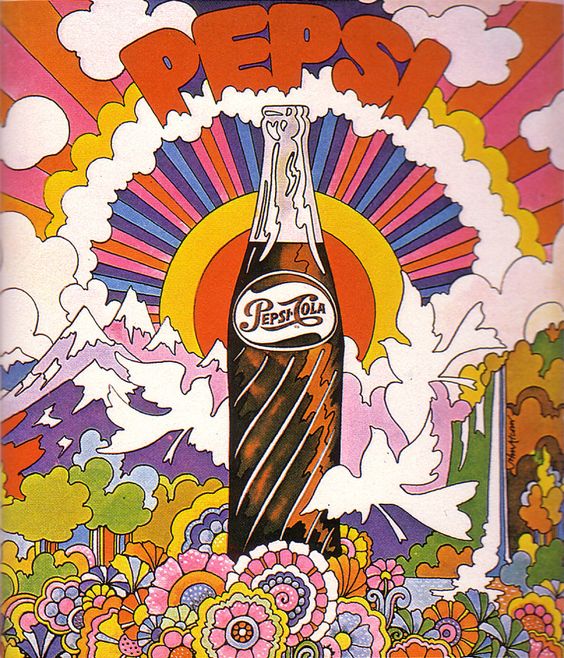 Stay Updated All the Time!
 - Monthly Stock Rankings and Dividend Safety, Profitability & Growth, & Valuation Scores for all 250+ DVB Stocks - Dividend Value Builder Full Membership => $99/year (Analyzer & Portfolio Newsletters)
Learn More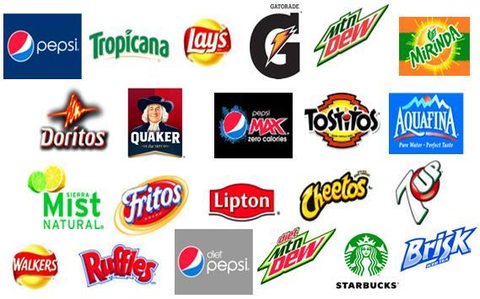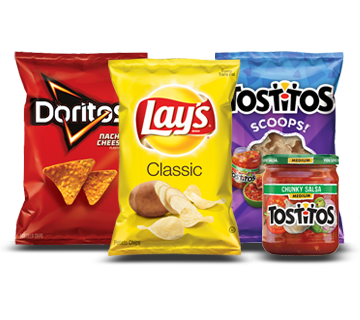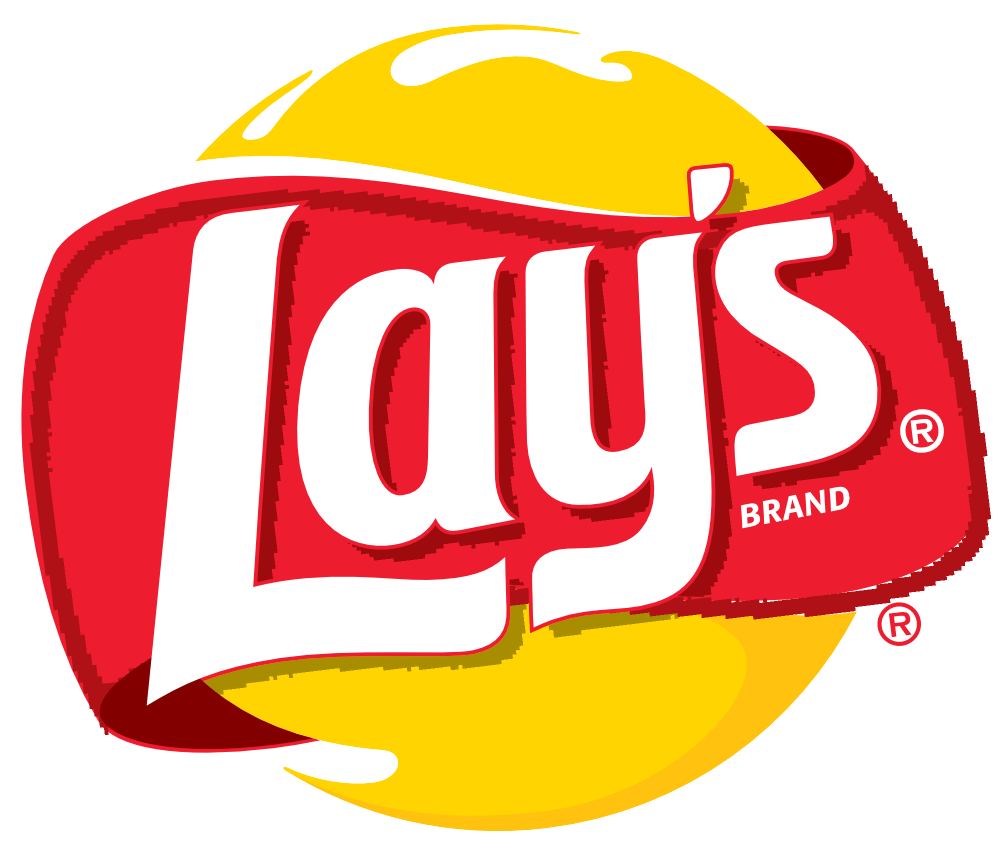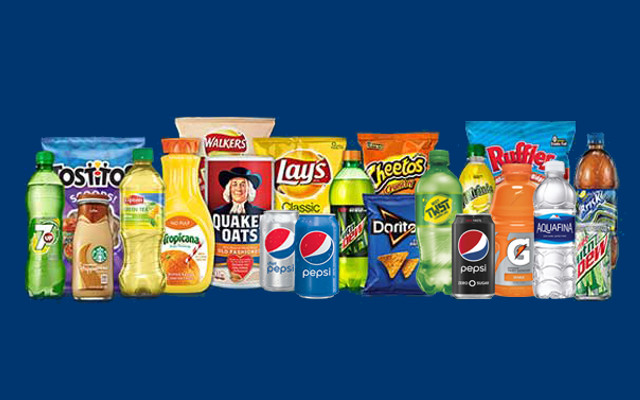 SWOT Analysis For PepsiCo
Strengths
PepsiCo has a wide economic moat because of its dominant snack brands. Competitive advantages include economies of scale, an adapting product line, strategic assets, and barriers to entry.
The company estimates nearly $1 billion in synergies due to the the marketing and distribution of snacks and beverages together. This is substantial savings for a company that earned between 4 and 7 billion dollars each of the last 10 years.
Weaknesses
The Carbonated Soft Drink beverage market is declining in developed markets due to changing consumer demands favoring more healthy options.
Opportunities
The dominating distribution network and marketing prowess of PepsiCo allow it to successfully add products that are gaining favor with consumers.
Approximately 25% of PepsiCo revenues come from everyday
nutrition products. The company is transforming its product offerings as consumer preferences gravitate toward more healthy eating. This is providing PepsiCo the opportunity for topline growth.
Threats
At home single-serve are taking market share from traditional conventional bottles and cans of carbonated beverages. Governments are toying with taxes on sugary products to raise revenue. In a few cases attention is being put on reducing consumption to try and force a more healthy lifestyle on citizens.
Conclusion
(updated April 2017)
PepsiCo is ranked #117 (out of 254) overall and # 19 (out of 33) in the Consumer Defensive sector by the Dividend Analyzer.
The long term Profitability & Growth of PepsiCo is remarkably stable and solid. However, the real problem is investors are willing to pay a huge price for the stability that the PepsiCo dividend offers.
Paying a huge premium price for such a slow growing company does not make sense to me. I would add Pepsi to your watchlist to purchase at a better value.
Type of Investor / Recommendation
Large Diversified Dividend Portfolios / Watchlist
Looking For Exposure to Consumer Defensive Sector / Watchlist
Deep Value Investors / Watchlist
Portfolio Position Disclosures:
DVB Foundation Portfolio: None
DVB Dividend Growth: None
DVB High Income: None
Arbor Asset Allocation Model Portfolio (AAAMP): None
Discover, Evaluate, and Compare Dividend Stocks
Dividend Value Builder Analyzer Newsletter: Dividend Safety, Profitability & Growth, Valuation, and Total Scores for 240+ stocks in the DVB database. Top Stocks For Each Sector, Ken's Commentary.
Dividend Value Builder Portfolio Newsletter:   Foundation Portfolio, Dividend Growth Portfolio, High Income Portfolio. Open & Closed Positions. One-Page Analysis For Each Portfolio Stock.
Learn More
Disclaimer: While Arbor Investment Planner has used reasonable efforts to obtain information from reliable sources, we make no representations or warranties as to the accuracy, reliability, or completeness of third-party information presented herein. The sole purpose of this analysis is information. Nothing presented herein is, or is intended to constitute investment advice. Consult your financial advisor before making investment decisions.