Nike (NKE) Dividend Stock Analysis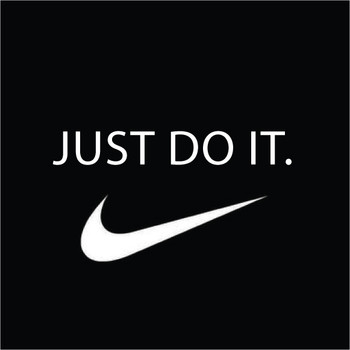 Nike Dividend
(updated 2/23/2018)
The Nike dividend has been paid continuously since 1987 and increased for 16 consecutive years; qualifying NKE as a Dividend Contender.
Price: $67.97
Dividend Yield: 1.2%
Current Dividend:  $0.80
Cash Flow From Operations (CFO) Per Share (ttm): $2.25
Free Cash Flow Per Share (ttm): $1.60
Market Capitalization: $111 B
Enterprise Value: $108 B
Dividend Analyzer Checklist
(updated January 2018)
Dividend Safety Score (22/33 points)
Dividend Payout Ratio (ttm): 31%
Cash Dividend Payout Ratio: 45%  (9/12 points)
Net Financial Debt:   $-1350 M
Total Assets: $24055 M
Net Financial Debt / Total Assets: -6%  (11/12 points)
Net Financial Debt to EBITDA (ttm): 83%
Piotroski Score (1-9) (TTM):  (2/9 points)
Profitability & Growth Score (23/33 points)
Operating Earnings Yield (ttm): 4.1% (6/15 points)
Net Income (ttm): $3866 M
Gross Profit (ttm): $15213 M
Total Assets: $24055 M
Gross Profitability Ratio = GP / Total Assets: 63% (17/18 points)
Cash Return On Invested Capital (CROIC)(tttm): 17%
Return on Invested Capital (ROIC): 24%
Valuation Score (7/34 points)
Free Cash Flow Yield (ttm):  2.5%  (7/17 points)
EV to EBIT (ttm): 23.2
EV to EBITDA (ttm): 19.9 (0/17) 
Price to Sales Ratio (ttm): 3.1
Price to Book Value (ttm): 8.8
Price to Earnings Ratio (P/E) (ttm): 27
PE 10:  44
TOTAL POINTS – (52/100) (50 is an average score)
Earnings Report:  12/21/2017
Next Earnings Report: 3/21/2018
Stay Updated All the Time!
DVB Analyzer Bundle: Dividend Analyzer Newsletter & Dividend Sortable Excel Spreadsheet
DVB Portfolio Bundle: Dividend Portfolio & Treasure Trove Twelve Newsletters
SPECIAL 4 For 1 Price: DVB Full Membership
Learn More
Rankings & Recommendations
(updated January 2018)
Nike (NKE) is ranked #127 (out of 371) overall and #43 (out of 61) in the Consumer Cyclical Sector by the Dividend Analyzer.
Nike is truly a first class company with a solid balance sheet and good profitability metrics. There is only one problem with owning the stock right now: The stock is very expensive! Consider placing it on your watch list and hope for an opportunity to buy at lower prices.
Type of Investor / Recommendation
Large Diversified Dividend Portfolios /  Can Be Considered
Looking For Exposure to the Consumer Cyclical Sector / Avoid
Deep Value Investors /  Avoid
Portfolio Position Disclosures:
DVB Portfolio Stocks: None
AAAMP Global Value Portfolio: None
AAAMP Retirement Growth & Income Portfolio: None
AAAMP Treasure Trove Twelve Portfolio: None
Company Description
Sector: Consumer Cyclical
Industry: Footwear & Accessories
Nike designs, develops, and merchandises footwear, apparel, equipment, and accessory products. The company offers products in eight key categories: Action Sports, Basketball, Golf, Men's Training (including Baseball and Football), Running, Soccer, Sportswear, and Women's Training.
Nike is a global company with over 60,000 employees. Footwear is supplied by approximately 146 factories in 14 countries. Apparel is supplied by over 400 factories in 39 countries.
The company uses distinctive marks including the Nike name and Swoosh Design trademarks to distinguish itself from competitors. In addition, the company uses endorsements from widely recognized athletes to identify with specific key products.
SWOT Analysis
Strengths
Nike's market leadership is derived from competitive advantages such as size, brand recognition, strategic assets (patents, trademarks, copy rights, etc.), and product differentiation and innovation.
The company has built a reputation with retailers and customers that is unmatched. It's diverse offering of products over many different sports and geographical locations provides a degree of diversification that only Nike can enjoy.
Weaknesses
Extrapolation of Nike's past growth rates far into the future does not seem reasonable. Nike is so large and already has a leading position in many sports and geographical locations that growth will have to slow at some point.
Opportunities
New product launches from Nike have instant credibility and and almost unlimited marketing resources. Developing markets offer growth opportunities where incomes are rising and sports such as soccer offer increased market penetration.
Threats
There are many competitors in the global athletic footwear and apparel markets; most of which operate on smaller margins and offer lower prices than Nike. Economic growth (or lack of) can cause consumers to become more frugal and balk at Nike's higher prices.
Discover, Compare, and Evaluate Dividend Stocks Without Emotional Bias
DVB Analyzer Bundle: Dividend Analyzer Newsletter & Dividend Sortable Excel Spreadsheet - $68/year
DVB Portfolio Bundle: Dividend Portfolio & Treasure Trove Twelve Newsletters - $68/year
SPECIAL 4 For 1 Price: DVB Full Membership: Both Bundles for $99/year
Learn More
Disclaimer: While Arbor Investment Planner has used reasonable efforts to obtain information from reliable sources, we make no representations or warranties as to the accuracy, reliability, or completeness of third-party information presented herein. The sole purpose of this analysis is information. Nothing presented herein is, or is intended to constitute investment advice. Consult your financial advisor before making investment decisions.