Johnson & Johnson (JNJ) Stock Analysis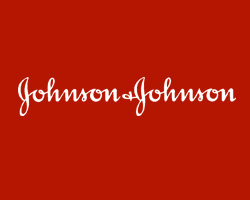 Johnson & Johnson Dividend
(updated 11/17/2017)
The Johnson & Johnson (JNJ) dividend has been paid continuously since 1963 and increased for 54 consecutive years; qualifying the company as a Dividend King, Dividend Aristocrat, and Dividend Champion.
Price: $137.98
Current Dividend: $3.36
Dividend Yield: 2.4%
Cash Dividend Payout Ratio: 48%
Market Capitalization: $371 B
Enterprise Value 392 B
Description
Sector: Healthcare
Industry: Drug Manufacturers – Major
Johnson & Johnson is an investment holding company involved in the research and development, manufacture and sale of pharmaceuticals, hygienic products, and surgical equipment. The company operates with a decentralized management philosophy and operates three business divisions: Consumer, Pharmaceutical and Medical Devices, and Diagnostics.
The Pharmaceutical division (40% of revenues) includes products in the anti-infective, antipsychotic, contraceptive, gastrointestinal, hematology, immunology, infectious diseases, neurology, oncology, pain management, thrombosis and vaccines.
The Medical Devices and Diagnostics division (40% of revenues) is the most comprehensive in the world. This division distributes quality products to wholesalers, hospitals, physicians, nurses, clinics, and retailers.
The Consumer division (20% of revenues) boasts well known brands such as Johnson's Baby line of products, Aveeno, Clean & Clear, Neutrogena, Listerine, Reach, Band-Aid, Neosporin, Carefree Pantiliners, O.B. Tampons, StayFree sanitary protection products, Splenda No Calorie Sweetener, Tylenol, Sudafed, Zyrtec, Motrin IB, Visine, and Pepcid AC.
SWOT Analysis
Strengths
Johnson & Johnson has achieved 32 consecutive years of adjusted earning increases and 54 consecutive years of dividend increases. This is a phenomenal record of growth and consistency.
Johnson & Johnson is one of the most trusted brands in the world. It it one of the most consistent earnings grower in history. The 3 healthcare segments provide diversity and unparalleled breadth of quality products for the healthcare industry. Their research pipeline is producing next generation products. In addition, the company has a sales and distribution network that provides JNJ protection from competitors (moat).
Morningstar reports: "We believe Johnson & Johnson carries one of the widest moats in the healthcare sector, supported by intellectual property in the drug group, switching costs in the device segment, and strong brand power from the consumer group."
Weaknesses
Such a gigantic organization requires attention to quality and details to operations that are easily forgotten in a large company. To keep competitive advantages JNJ has to stay focused on the things that have made them the best.
Litigation surrounding several J&J products have the potential to blemish the company's stellar reputation and cost billions of dollars. This is part of the price a company pays for having so many products.
Opportunities
Developed nations have populations whose average age is increasing rapidly. Older people consume 7 times as much healthcare as young people. In addition, the growing global middle-class will be consuming an increasing amounts of healthcare.
These trends are a huge positive for companies such as JNJ that are positioned to provide access to quality healthcare products and meet the needs of these growing populations.
Threats
The largest threat to the healthcare industry is the uncertainty tied to increased scrutiny from consumers and government. Plans for more government run healthcare and regulation make it more difficult to make long term investments, increase the risk of higher litigation costs, and possibly decrease profit margins.
A reduction in pricing power can be expected due to the changing environment. Pharmacy Benefit Managers and government are each putting public and private pressure on reducing profit margins.
Dividend Analyzer Checklist
(updated November 2017)
Dividend Safety Score (20/33 points)
Dividend Payout Ratio (ttm): 42%
Cash Dividend Payout Ratio: 50%  (8/12 points)
Dividend Per Share (ttm):  $3.28
Cash From Operations (CFO) Per Share (ttm): $7.49
Free Cash Flow (FCF) Per Share (ttm): $6.38
Net Financial Debt: $21719  M
Total Assets: $152807 M
Net Financial Debt / Total Assets: 14% (9/12 points)
Net Financial Debt to EBITDA (ttm): 131%
Piotroski Score (1-9) (TTM): (3/9 points)
Profitability Score (17/33 points)
Operating Earnings Yield (ttm): 5.2% (6/15 points)
Net Income (ttm): $16335 M
Gross Profit (ttm): $50302 M
Total Assets: $152807 M
Gross Profitability Ratio = GP / Total Assets: 33% (11/18 points)
Cash Return On Invested Capital (CROIC)(tttm): 17%
Return on Invested Capital (ROIC): 16%
Valuation Score (9/34 points)
Free Cash Flow Yield (ttm): 4.5% (9/17 points)
EV to EBIT (ttm): 18.0  (3/9 points)
EV to EBITDA (ttm): 17.4  (0/17 points)
Price to Sales Ratio (ttm): 5.2
Price to Book Value (ttm): 5.3
Price to Earnings Ratio (P/E) (ttm):  25
PE 10:   28
TOTAL POINTS – (46/100) (50 is an average score)
Latest Earnings Report: 10/18/17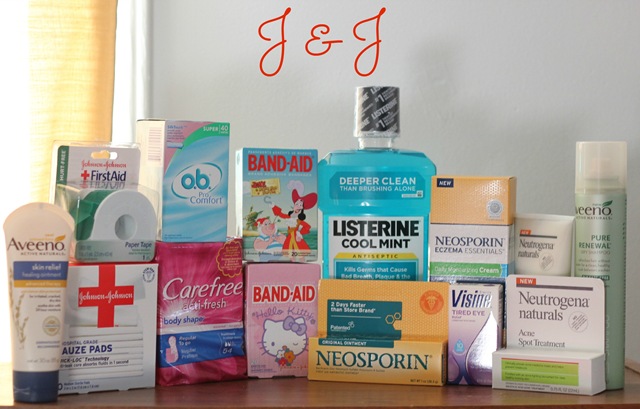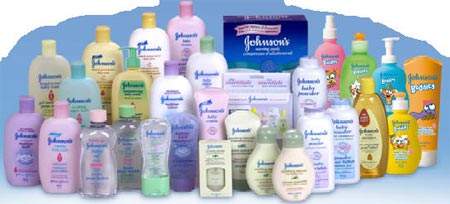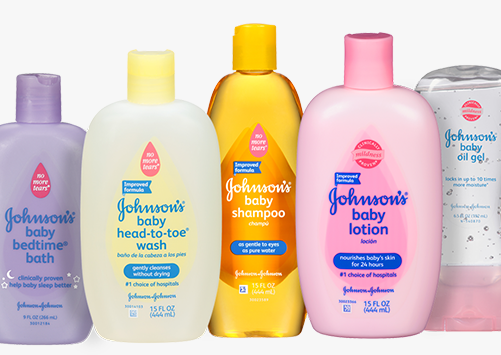 Stay Updated All the Time!
Get the Dividend Safety Score, Profitability Score, Valuation Score, and Total Score for more than 300 Dividend Stocks each month for $2.42/month.  Limited Time Offer of $29/year.  Lock it in TODAY, and Stay Updated All the Time!
Learn More
Conclusion
(updated September 2017)
Johnson & Johnson (JNJ) is ranked #205 (out of 377) overall and #16 (out of 31) in the Healthcare sector by the Dividend Analyzer.
Johnson & Johnson is one the greatest public companies ever. Consistent earnings, pristine balance sheet, consistent cash flow, and steady profitability make JNJ a first rate company. However these facts are reflected in the price. In addition, JNJ profitability & growth metrics are slowing making the stock price even more critical to consider.
Type of Investor / Recommendation
Large Diversified Dividend Portfolios / Can Be Considered
Looking For Exposure to Healthcare Sector / Below Average Option
Deep Value Investors /  Avoid
Portfolio Position Disclosures:
DVB Foundation Portfolio: None
DVB Dividend Growth: None
DVB High Income: None
Arbor Asset Allocation Model Portfolio (AAAMP): None
Discover, Compare, and Evaluate Dividend Stocks
Dividend Analyzer Newsletter: Analyze Dividend Safety, Profitability, and Valuation without emotional bias.
Treasure Trove Twelve: Find the Hidden "Gems" in the Midst of 1000's of stock choices. DVB Database Sector Analysis.
DVB Portfolio Newsletter: Six Portfolios: 3 Stock Portfolios and 3 ETF Portfolios. Email Notification of Portfolio Changes.
Get All 3 Dividend Value Builder Services for 1 Low Price: $99/year (save 33% over purchasing separately). 
Free 7-Day Trial. You take NO risk. Start today!
Learn More
Disclaimer: While Arbor Investment Planner has used reasonable efforts to obtain information from reliable sources, we make no representations or warranties as to the accuracy, reliability, or completeness of third-party information presented herein. The sole purpose of this analysis is information. Nothing presented herein is, or is intended to constitute investment advice. Consult your financial advisor before making investment decisions.