Intel (INTC) Stock Analysis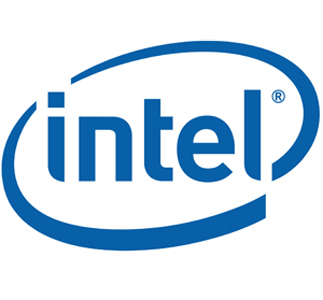 Intel Dividend
(updated 10/13/2017)
Intel has paid a dividend since 1992, and is included in the Arbor Dividend Producers/Growers List. The company abandoned its annual increases in 2012 but renewed its intention to be a dividend grower with a raise in 2016.
Price: $39.74
Current Dividend: $1.09
Dividend Yield: 2.7%
Cash Dividend Payout Ratio: 42%
Market Capitalization: 187 B
Enterprise Value: 190 B
Description
Sector: Technology
Industry: Semiconductors
Intel is the largest chipmaker in the world. The company is known for its successful research and development which has produced consistent innovation and kept Intel in a leadership position for several decades.
Due to the decline in the PC business (where Intel chips dominate) the company is investing billions to stay/become a major player in other important growth areas of technology.
Mobile (MBLY) Acquisition
On March 13, 2017 Intel announced they are acquiring Mobile (MBLY) for 15.3 billion. Mobileye is a leading technology provider for the autonomous vehicle industry. This could be a game changer for Intel.
The acquisition is expected to be accretive (add to, grow) to Intel's earnings and free cash flow in year one. Mobileye will be good for Intel, and Intel will be good for Mobileye. Mobileye will now have Intel's solid balance sheet and almost unlimited cash to grow the company. This acquisition should have large positive synergies when you take into account Intel's global reach in manufacturing and marketing.
MBLY revenues are growing exponentially:
2011: 19 M
2012: 40 M
2013: 81 M
2014: 144 M
2015: 241 M
2016: 358 M
Unlike many young fast growing technology companies, MBLY has already been profitable the last two years.
The acquisition of Mobileye establishes Intel as the leader in autonomous driving technology. Intel has the resources and knows how to excel in a market that is going to have exponential growth. Not only is the stock reasonably priced, it now has a potential driver for growing company earnings for the next couple of decades.
Intel operates 5 main groups:
1. Client Computing Group (CCG)
Although this is a shrinking group, it is still the largest group. Its products have nearly dominated the PC desk top market for years.
2. Data Center Group (DCG)
This one of the fastest growing groups and the second largest. The Data Center Group may pass the PC Client Group in a few years (maybe 2019?). The focus is on providing energy efficient performance in data center servers which provide storage and network connectivity platforms.
3. Internet of Things Group (IoTG)
Along with the Data Center Group, this is where Intel is growing fastest. IoT is somewhat ambiguous, because it involves so many products. It can be described as an assortment of mini processors, sensors, and wireless communication devices that are able to exchange and make use of information (interoperable ecosystems). Increasing security and simplifying connectivity are the main goals of the group.
4. Software and Services Operating Group (SSG)
This groups enables platforms for use across multiple operating systems, applications, and services. One of their biggest goals is to protect customers from malware and emerging online treats. Security is in high demand and becoming more important every day.
5. All Other
Includes all new devices and non-volatile memory solutions.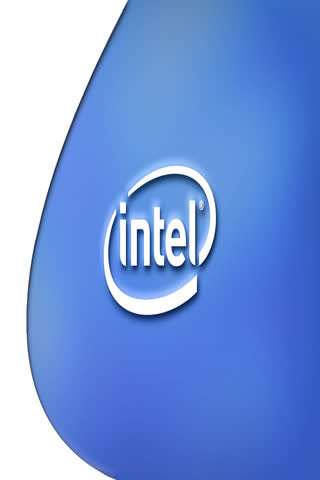 Dividend Analyzer Checklist
(updated October 2017)
Dividend Safety Score (26/33 points)
Dividend Per Share (ttm): $1.05
Dividend Payout Ratio (ttm): 44%
Cash Dividend Payout Ratio: 44%
Cash From Operations (CFO) Per Share (ttm): $4.44
CFO Dividend Coverage (CFO / DPS): 4.2 (5/6 points)
Free Cash Flow (FCF) Per Share (ttm): $2.32
FCF Dividend Coverage (FCF / DPS): 2.2 (4/6 points)
Net Financial Debt: $8456 M
Total Assets: $115648 M
Net Financial Debt / Total Assets: 7% (10/12 points)
Net Financial Debt to EBITDA (ttm): 117%
Total Liabilities to Assets Ratio (Qtr.): 42%
Piotroski Score (1-9) (TTM): (7/9 points)
Profitability & Growth Score (26/33 points)
Revenue (10 Year Growth) *CAGR > 4.14%: 5.3% (4/4 points)
EPS Basic Cont. Operations (10 Year Growth) CAGR > 4.14%: 9.6% (4/4 points)
Cash From Operations (10 Year Growth) CAGR > 4.14%: 7.5% (6/6 points)
Operating Earnings Yield (ttm): 9.0% (5/7 points)
Net Income (ttm): $11234 M
Gross Profit (ttm): $37208 M
Total Assets: $115648 M
Gross Profitability Ratio = GP / Total Assets: 32% (7/12 points)
Cash Return On Invested Capital (CROIC)(tttm): 13%
Return on Invested Capital (ROIC): 12%
Return on Invested Capital (ROIC) (5 Year Median): 15%
Return on Invested Capital (ROIC) (10 Year Median): 16%
Valuation Score (26/34 points)
Free Cash Flow Yield (ttm): 6.4% (7/9 points)
EV to EBIT (ttm): 10.3 (7/9 points)
EV to EBITDA (ttm): 7.1 (7/9 points)
PE10: 20.4  (5/7 points)
Price to Sales Ratio (ttm): 2.9
Price to Book Value (ttm): 2.6
Price to Earnings Ratio (P/E) (ttm): 15.8
TOTAL POINTS – (78/100) (50 is an average score)
*Compound Annual Growth Rate (CAGR)
**A Compound Annual Growth Rate of 4.14% = a 50% gain over 10 years.
Stay Updated All the Time!
DVB Treasure Trove Twelve, DVB Dividend Analyzer, & DVB Portfolios Newsletters: 3 For 1 Low Price $99/year (44% Savings Over Purchasing Separately)
Learn More
SWOT Analysis For Intel
Strengths
Intel's size and experience provides advantages in efficiencies, scale, cost, marketing, etc. As long as they continue to innovate, these advantages provide an economic moat.
High free cash flows allow Intel to maintain a strong balance sheet, return money to shareholders, and make strategic acquisition to reposition itself for growth.
Weaknesses
Intel's largest business segment (PC Client Group) is shrinking. This makes their growing segments absolutely crucial to the future of Intel.
Opportunities
Intel has the resources and technology prowess to develop products that meet the needs of businesses and consumers. In addition they have the ability to make acquisitions that fill niches in areas they are lacking.
Threats
Competition is intense in many of the new areas in which Intel is venturing.
Conclusion
(updated October 2017)
Intel (INTC) is ranked #10 (out of 340) overall and #1 (out of 17) in the Technology Sector by the Dividend Analyzer.
Type of Investor / Recommendation
Large Diversified Dividend Portfolios / Top Choice
Looking For Exposure to Technology Sector / Top Choice
Deep Value Investors / Top Choice
Portfolio Position Disclosures:
DVB Foundation Portfolio: None
DVB Dividend Growth: Long
DVB High Income: None
Arbor Asset Allocation Model Portfolio (AAAMP): Long
Discover, Compare, and Evaluate Dividend Stocks
Dividend Analyzer Newsletter: Analyze Dividend Safety, Profitability, and Valuation without emotional bias.
Treasure Trove Twelve: Find the Hidden "Gems" in the Midst of 1000's of stock choices. DVB Database Sector Analysis.
DVB Portfolio Newsletter: Six Portfolios: 3 Stock Portfolios and 3 ETF Portfolios. Email Notification of Portfolio Changes.
Get All 3 Dividend Value Builder Services for 1 Low Price: $99/year (save 33% over purchasing separately). 
Free 7-Day Trial. You take NO risk. Start today!
Learn More
Disclaimer: While Arbor Investment Planner has used reasonable efforts to obtain information from reliable sources, we make no representations or warranties as to the accuracy, reliability, or completeness of third-party information presented herein. The sole purpose of this analysis is information. Nothing presented herein is, or is intended to constitute investment advice. Consult your financial advisor before making investment decisions.