Illinois Tool Works Dividend Stock Analysis (ITW)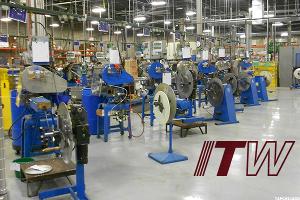 Illinois Tool Works Dividend
(updated 7/14/2017)
The Illinois Tool Works dividend has been paid since 1933 and increased its payout for 42 consecutive years; qualifying the company as a Dividend Aristocrat and Dividend Champion.
Price: $145.70
Current Dividend: $2.60
Dividend Yield: 1.8%
Cash Dividend Payout Ratio: 42%
Market Capitalization: 50 B
Enterprise Value: 55 B
Description
Sector: Industrials
Industry: Diversified Industrials
Illinois Tool Works is a manufacturing conglomerate of industrial products and equipment. The company has been pieced together over decades with hundreds of acquisitions. Revenue is approximately evenly split between North America and the rest of the world (Europe, Middle East, Africa, and Asia).
The company is divided into seven segments:
Automotive OEM (Original Equipment Manufacturer) (18% of Revenues)
ITW is a leading niche supplier of unique technical and manufacturing products and services including producing components, fasteners, and assemblies for automobiles and light trucks.
Test and Measurement (15%):
Provides refined test and measurement solutions for maintenance, repairs, and operations (MRO). Products include equipment, consumables, and testing and measurement software.
Food Equipment (15%)
Products and services for restaurants and food retailers.
Polymers & Fluids (13%)
ITW produces lubricants and fluids, adhesives, sealants, janitorial and hygiene products, and polymers for auto aftermarket maintenance and appearance.
Welding (13%)
Produces value added welding equipment and specialty consumables and accessories for commercial and industrial operations.
Construction Products (12%)
Supplier of branded fastening systems and solutions for the construction industry. Products include anchors, fasteners, and tools for wood, truss components, metal, and concrete.
Specialty Products (14%)
ITW focuses on niche opportunities that provide above average margins and have some kind of moat to protect long term profitability.
SWOT Analysis For Illinois Tool Works
Strengths
Management is implementing an 80/20 business process which focuses on the 20% of its customers and products that generate 80% of its revenues and profits. Its decentralized entrepreneurial culture allows individual businesses to be innovative and responsive to its customer needs.
Weaknesses
Organic growth has been minuscule in recent years. ITW depends on acquisitions in which they have been prone to pay high prices to obtain.
Opportunities
ITW has been restructuring its businesses into a more simple, efficient, and competitive company. They have shed some of their less profitable businesses and reduced their divisions from 800 to less than 90.
Threats
Most of Illinois Tool Works businesses are mature and have inferior growth prospects. With only a small R&D budget the company has only one avenue for future growth: acquisitions.
Dividend Analyzer Checklist
(updated November 2016)
Dividend Safety Score (17/33 points)
Dividend Per Share (ttm): $2.30
Dividend Payout Ratio (ttm): 40%
Dividend Per Share (10 Year Growth): 13.0%
Cash From Operations (CFO) Per Share (ttm): $6.49
CFO Dividend Coverage (CFO / DPS): 2.8  (3/6 points)
Free Cash Flow (FCF) Per Share (ttm): $5.72
FCF Dividend Coverage (FCF / DPS): 2.5  (4/6 points)
Net Financial Debt: $5622 M
Total Assets: $15709 M
Net Financial Debt / Total Assets: 36% (4/12 points)
Financial Debt to EBITDA (ttm):  217%
Total Liabilities to Assets Ratio (Qtr.): 70%
Piotroski Score (1-9) (TTM): (6/9 points)
Profitability & Growth Score (15/33 points)
Revenue (10 Year Growth) *CAGR > 4.14%: 0.5% (0/4 points)
EPS Basic Cont. Operations (10 Year Growth) CAGR > 4.14%: 7.0% (4/4 points)
Cash From Operations (10 Year Growth) CAGR > 4.14%: 2.2% (0/6 points)
Operating Earnings Yield (ttm): 7.3% (3/7 points)
Net Income (ttm): $1978 M
Gross Profit (ttm): $5644 M
Total Assets: 15709  M
Gross Profitability Ratio = GP / Total Assets: 36% (8/12 points)
Cash Return On Invested Capital (CROIC)(tttm): 17%
Return on Invested Capital (ROIC): 16%
Return on Invested Capital (ROIC) (5 Year Median): 15%
Return on Invested Capital (ROIC) (10 Year Median): 15%
Valuation Score (18/34 points)
Free Cash Flow Yield (ttm): 5.0% (6/9 points)
EV to EBIT (ttm): 14.9  (5/9 points)
EV to EBITDA (ttm): 12.9 (4/9 points)
PE10: 27.4  (3/7 points)
Price to Sales Ratio (ttm): 3.1
Price to Book Value: 8.4
Price to Earnings Ratio (P/E) (ttm): 20.8
TOTAL POINTS – (50/100) (50 is an average score)
*Compound Annual Growth Rate (CAGR)
**A Compound Annual Growth Rate of 4.14% = a 50% gain over 10 years.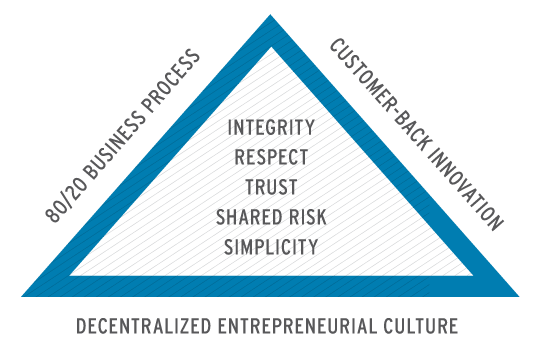 Stay Updated All the Time!
 - Monthly Stock Rankings and Dividend Safety, Profitability & Growth, & Valuation Scores for all 250+ DVB Stocks - Dividend Value Builder Full Membership => $99/year (Analyzer & Portfolio Newsletters)
Learn More
Conclusion
(updated November 2016)
Type of Investor / Recommendation
Large Diversified Dividend Portfolios / Average Option
Looking For Exposure to Industrial Sector / Avoid
Deep Value Investors / AVOID
Illinois Tool Works (ITW) is ranked #124 (out of 247) and #42 (out of 59) in the Industrial sector by the Dividend Analyzer.
Portfolio Position Disclosures:
DVB Foundation Portfolio – None
DVB Dividend Growth – None
DVB High Income – None
Arbor Asset Allocation Model Portfolio (AAAMP) – None
Dividend Investing Without Emotional Bias
Dividend Value Builder Analyzer Newsletter: Total, Dividend Safety, Profitability & Growth, and Valuation Scores For all 240+ stocks in the DVB database, Top Stocks For Each Sector.
Dividend Value Builder Portfolio Newsletter: DVB Foundation Portfolio, DVB Dividend Growth, and DVB High Income Portfolios.
Learn More
Disclaimer: While Arbor Investment Planner has used reasonable efforts to obtain information from reliable sources, we make no representations or warranties as to the accuracy, reliability, or completeness of third-party information presented herein. The sole purpose of this analysis is information. Nothing presented herein is, or is intended to constitute investment advice. Consult your financial advisor before making investment decisions.