Home Depot (HD) Stock Analysis
Home Depot Dividend
(updated 7/20/2017)
The Home Depot dividend has been paid continuously since 1993 and increased for 6 consecutive years. HD is included in the Arbor Dividend Growers / Producers list.
Price: $147.00
Current Dividend: $3.56
Dividend Yield: 2.4%
Cash Dividend Payout Ratio: 40%
Market Capitalization: 176 B
Enterprise Value: 203 B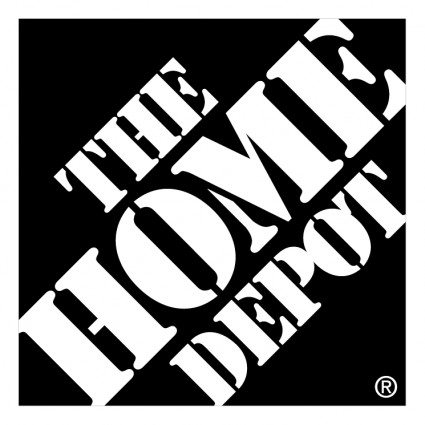 Description
Sector: Consumer Cyclical
Industry: Home Improvement Stores
Home Depot (HD) operates over 2,250 home improvement stores in the United States, Canada, and Mexico. With over 94 billion in revenues, Home Depot is the largest home improvement retailer in the world.
Home Depot targets its products and services to three customer groups: Do It Yourself (DIY), Do It For Me (DIFM), and Professional Customers.
The company has a three pronged strategy for success: customer service, product authority, and a disciplined capital approach. The company has excelled at all three.
The typical Home Depot store carries 30 – 40 thousand products during the year. A significantly broader product selection is available through HomeDepot and Blinds .com websites. The company is making great strides in providing an optimized supply chain through multi-year initiatives such as "Project Sync".
Dividend Analyzer Checklist
(updated June 2017)
Dividend Safety Score (15/33 points)
Dividend Per Share (ttm): $2.96
Dividend Payout Ratio (ttm): 44%
Dividend Per Share (10 Year Growth): 15%
Cash From Operations (CFO) Per Share (ttm): $8.77
CFO Dividend Coverage (CFO / DPS): 3.0 (3/6 points)
Free Cash Flow (FCF) Per Share (ttm): $7.34
FCF Dividend Coverage (FCF / DPS): 2.5 (4/6 points)
Net Financial Debt: $19372 M
Total Assets: $44944 M
Net Financial Debt / Total Assets: 43% (3/12 points)
Net Financial Debt to EBITDA (ttm): 142%
Total Liabilities to Assets Ratio (Qtr.): 91%
Piotroski Score (1-9) (TTM): (5/9 points)
Profitability & Growth Score (19/33 points)
Revenue (10 Year Growth) *CAGR > 4.14%: 1.8% (0/4 points)
EPS Basic Cont. Operations (10 Year Growth) CAGR > 4.14%: 9.7% (4/4 points)
Cash From Operations (10 Year Growth) CAGR > 4.14%: 2.5% (0/6 points)
Operating Earnings Yield (ttm): 7.3% (3/7 points)
Net Income (ttm): $8168 M
Gross Profit (ttm): $32676 M
Total Assets: $44944 M
Gross Profitability Ratio = GP / Total Assets: 73% (12/12 points)
Cash Return On Invested Capital (CROIC)(tttm): 32%
Return on Invested Capital (ROIC): 30%
Return on Invested Capital (ROIC) (5 Year Median): 22%
Return on Invested Capital (ROIC) (10 Year Median): 15%
Valuation Score (14/34 points)
Free Cash Flow Yield (ttm): 4.8% (5/9 points)
EV to EBIT (ttm): 14.8 (5/9 points)
EV to EBITDA (ttm): 12.9 (4/9 points)
PE10: 47.7 (0/7 points)
Price to Sales Ratio (ttm): 2.0
Price to Book Value (ttm): 47.3
Price to Earnings Ratio (P/E) (ttm): 23.4
TOTAL POINTS – (48/100) (50 is an average score)
*Compound Annual Growth Rate (CAGR)
**A Compound Annual Growth Rate of 4.14% = a 50% gain over 10 years.
Home Depot (HD) Earnings Report
Stay Updated All the Time!
 - Monthly Stock Rankings and Dividend Safety, Profitability & Growth, & Valuation Scores for all 250+ DVB Stocks - Dividend Value Builder Full Membership => $99/year (Analyzer & Portfolio Newsletters)
Learn More
SWOT Analysis For Home Depot
Strengths
Home Depot is benefiting from a robust housing market and its extensive improvements in their merchandising and distribution system. The company's capital allocations have been used to increase shareholder value through rising dividends, stock buybacks, and capital investments.
Home Depot has sustainable competitive advantages because of its size. It is a low cost provider with significant bargaining power with its suppliers and vendors. The company is investing in technologies that allow customers to connect across multiple platforms and associates to more efficiently provide quality customer service.
Weaknesses
Much of success of Home Depot stock can be attributed to internal productivity gains and massive stock buybacks, both of which are unsustainable. There has been little growth from new stores. Some analysts fear that stock buybacks have inhibited capital expenditures that will damage long term prospects.
Opportunities
Home Depot is making a concerted effort to better serve professional customers. This is a market where there is meaningful prospects for gaining market share. The 2015 $1.6 billion acquisition of direct marketer and distributor Interline Brands greatly increases its MRO (maintenance, repairs, and operations) business capabilities.
Threats
In an era where consumers are gravitating towards e-commerce a company must be in a constant mode of change. In addition the home improvement business is highly cyclical, especially as they increase their professional business market share. Competition is always a concern.
Conclusion
(updated June 2017)
Home Depot (HD) is ranked #112 (out of 252) overall and #30 (out of 36) in the consumer cyclical Sector by the Dividend Analyzer.
Home Depot has used debt to buy back shares. The result is a more leveraged balance sheet and a high stock price. This great company has a stock price with no margin of safety IMHO.
For investors trying to decide between Home Depot and Lowe's (LOW); I would give a slight edge to Lowe's at current prices.
Type of Investor / Recommendation
Large Diversified Dividend Portfolios / Average Choice
Looking For Exposure to Consumer Cyclical Sector / AVOID
Deep Value Investors / AVOID
Portfolio Position Disclosures:
DVB Foundation Portfolio: None
DVB Dividend Growth Portfolio: None
DVB High Income Portfolio: None
Arbor Asset Allocation Model Portfolio (AAAMP): None
Discover, Evaluate, and Compare Dividend Stocks
Dividend Value Builder Analyzer Newsletter: Dividend Safety, Profitability & Growth, Valuation, and Total Scores for 240+ stocks in the DVB database. Top Stocks For Each Sector, Ken's Commentary.
Dividend Value Builder Portfolio Newsletter:   Foundation Portfolio, Dividend Growth Portfolio, High Income Portfolio. Open & Closed Positions. One-Page Analysis For Each Portfolio Stock.
Learn More
Disclaimer: While Arbor Investment Planner has used reasonable efforts to obtain information from reliable sources, we make no representations or warranties as to the accuracy, reliability, or completeness of third-party information presented herein. The sole purpose of this analysis is information. Nothing presented herein is, or is intended to constitute investment advice. Consult your financial advisor before making investment decisions.