Helmerich & Payne (HP) Stock Analysis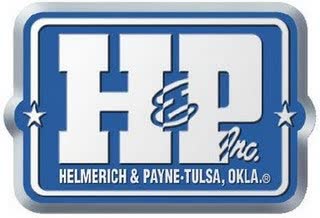 Helmerich & Payne Dividend
(updated 11/17/2017)
The Helmerich & Payne dividend has been paid continuously since 1959 and increased for 44 consecutive years;
qualifying the company as a Dividend Champion.
Price: $55.63
Current Dividend: $2.80
Dividend Yield: 5.0%
Cash Dividend Payout Ratio: 838%
Market Capitalization: 6.0 B
Enterprise Value: 5.8 B
Description
Sector: Energy
Industry: Oil & Gas Drilling
Helmerich & Payne (HP) is a contract drilling company engaged in drilling of oil and gas wells for exploration and production companies.
The company is a global firm with land operations throughout the United States, in the Gulf of Mexico, and internationally in South America, the Middle East, and Africa.
Revenues:
Drilling – U.S. Land (80%)
Drilling – International Land (12%)
Drilling – Offshore (8%)
Helmerich & Payne is a leader in innovation. Its flagship product, FlexRig , provides unparalleled performance, value, and safety to its customers.
Dividend Analyzer Checklist
(updated November 2017)
Dividend Safety Score (13/33 points)
Dividend Payout Ratio (ttm): -171%
Cash Dividend Payout Ratio: 838%  (0/12 points)
Dividend Per Share (ttm):  $2.80
Cash From Operations (CFO) Per Share (ttm): $3.45
Free Cash Flow (FCF) Per Share (ttm): $0.34
Net Financial Debt: $ – 120 M
Total Assets: $6514 M
Net Financial Debt / Total Assets: -2% (11/12 points)
Net Financial Debt to EBITDA (ttm):  143%
Piotroski Score (1-9) (TTM): (2/9 points)
Profitability Score (3/33 points)
Operating Earnings Yield (ttm):  0.6%  (0/15 points)
Net Income (ttm): $-179 M
Gross Profit (ttm): $508
Total Assets: $6514 M
Gross Profitability Ratio = GP / Total Assets:  8%  (3/12 points)
Cash Return On Invested Capital (CROIC)(tttm): 1%
Return on Invested Capital (ROIC): -4%
Valuation Score (3/34 points)
Free Cash Flow Yield (ttm): 0.8% (3/17 points)
EV to EBIT (ttm): 144.3
EV to EBITDA (ttm): 16.8 (0/17 points)
Price to Sales Ratio (ttm): 3.6
Price to Book Value (ttm): 1,3
Price to Earnings Ratio (P/E) (ttm):  None
PE 10:  14
TOTAL POINTS – (19/100) (50 is an average score)
Earnings Report: 11/17/17
Stay Updated All the Time!
Get the Dividend Safety Score, Profitability Score, Valuation Score, and Total Score for more than 300 Dividend Stocks each month for $2.42/month.  Limited Time Offer of $29/year.  Lock it in TODAY, and Stay Updated All the Time!
Learn More
SWOT Analysis
Strengths
Innovation! Helmerich & Payne has outmaneuvered all its competitors to become the leader in U.S. land drilling. A pristine balance sheet and high operating cash flow add to an already compelling story.
The supremacy of its FlegRig line provides HP a competitive advantage over competitors. Their market share is increasing during the current challenging environment for the industry.
Weaknesses
Low oil prices has caused the demand for oil rigs to plunge. There is tremendous oversupply of rigs available. As old contracts expire, renewals will be at much lower rates.
Opportunities
During challenging times the strong take advantage of the weak. HP has the financial strength to weather tough times and take advantage of the competition.
Threats
The company operates in an industry that is extremely competitive and prone to wide swings in supply and demand. A prolonged (many years) downturn in oil prices is hurting all players, including Helmerich & Payne.
Conclusion
(updated November 2017)
Helmerich & Payne (HP) is ranked #362 (out of 377) overall and #23 (out of 24) in the Energy Sector by the Dividend Analyzer.
Type of Investor / Recommendation
Large Diversified Dividend Portfolios / Avoid
Looking For Exposure to Energy  Sector / AVOID
Deep Value Investors / AVOID
Portfolio Position Disclosures:
DVB Foundation Portfolio: None
DVB Dividend Growth: None
DVB High Income: None
Arbor Asset Allocation Model Portfolio (AAAMP): None
Discover, Compare, and Evaluate Dividend Stocks
Get All 3 Dividend Value Builder Services for 1 Low Price: $99/year (save 33% over purchasing separately).
Dividend Analyzer, Treasure Trove Twelve, & Dividend Portfolios Newsletters
Free 7-Day Trial. You take NO risk. Start today!
Dividend Value Builder Newsletter Membership
Disclaimer: While Arbor Investment Planner has used reasonable efforts to obtain information from reliable sources, we make no representations or warranties as to the accuracy, reliability, or completeness of third-party information presented herein. The sole purpose of this analysis is information. Nothing presented herein is, or is intended to constitute investment advice. Consult your financial advisor before making investment decisions.