Exxon Mobil (XOM) Stock Analysis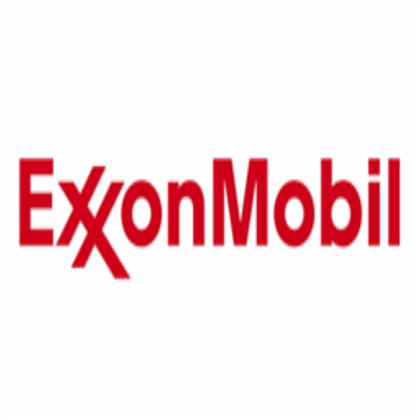 Exxon Mobil Dividend
(updated 10/13/2017)
Exxon Mobil (XOM) has paid a dividend since 1911 and increased its dividend for 34 consecutive years; qualifying the company as a Dividend Aristocrat and Dividend Champion.
Price: $82.37
Current Dividend: $3.08

Dividend Yield: 3.7%
Cash Dividend Payout Ratio: 87%
Market Capitalization: 349 B
Enterprise Value: 394 B
Description
Sector: Energy
Industry: Oil & Gas Integrated
Exxon Mobil (XOM) is a global integrated oil & gas company. It is involved in exploration and production of petroleum products including the transportation and sale of crude oil, natural gas, liquids, and other petroleum products. The company is one of the largest manufacturers of commodity and specialty chemicals in the world.
The company operates in three segments: Upstream (exploration & production), Downstream (manufacturer and sale of products), and Chemical.
Exxon Mobil is one of only a few companies that really plans for the long, long term. This includes the realization that diverse energy supplies will be required.
Dividend Analyzer Checklist
(updated September 2017)
Dividend Safety Score (16/33 points)
Dividend Per Share (ttm): $3.02
Dividend Payout Ratio (ttm): 125%
Cash Dividend Payout Ratio: 114%
Cash From Operations (CFO) Per Share (ttm): $6.07
CFO Dividend Coverage (CFO / DPS): 2.0  (2/6 points)
Free Cash Flow (FCF) Per Share (ttm): $2.62
FCF Dividend Coverage (FCF / DPS): 0.9 (0/6 points)
Net Financial Debt: $38710 M
Total Assets: $344209 M
Net Financial Debt / Total Assets: 11% (9/12 points)
Net Financial Debt to EBITDA (ttm): 127%
Total Liabilities to Assets Ratio (Qtr.): 49%
Piotroski Score (1-9) (TTM): (5/9 points)
Profitability & Growth Score (5/33 points)
Revenue (10 Year Growth) *CAGR > 4.14%: -5.0% (0/4 points)
EPS Basic Cont. Operations (10 Year Growth) CAGR > 4.14%: -11.9% (0/4 points)
Cash From Operations (10 Year Growth) CAGR > 4.14%: -7.7% (0/6 points)
Operating Earnings Yield (ttm): 4.5% (0/7 points)
Net Income (ttm): $10040 M
Gross Profit (ttm): $78365 M
Total Assets: $344209 M
Gross Profitability Ratio = GP / Total Assets: 23% (5/12 points)
Cash Return On Invested Capital (CROIC)(tttm): 5%
Return on Invested Capital (ROIC): 5%
Return on Invested Capital (ROIC) (5 Year Median): 16%
Return on Invested Capital (ROIC) (10 Year Median): 19%
Valuation Score (17/34 points)
Free Cash Flow Yield (ttm): 4.6% (5/9 points)
EV to EBIT (ttm): 25.3 (0/9 points)
EV to EBITDA (ttm): 10.1 (5/9 points)
PE10: 11.9 (7/7 points)
Price to Sales Ratio (ttm): 1.4
Price to Book Value (ttm): 1.9
Price to Earnings Ratio (P/E) (ttm): 32.6
TOTAL POINTS – (38/100) (50 is an average score)
*Compound Annual Growth Rate (CAGR)
**A Compound Annual Growth Rate of 4.14% = a 50% gain over 10 years.
Stay Updated All the Time!
DVB Treasure Trove Twelve, DVB Dividend Analyzer, & DVB Portfolios Newsletters: 3 For 1 Low Price $99/year (44% Savings Over Purchasing Separately)
Learn More
SWOT Analysis For Exxon Mobil
Strengths
Exxon Mobil has an unmatched ability to complete projects only a few companies could even imagine tackling. Their flexibility to take advantage of opportunities, access capital to finance projects at favorable rates, and deliver on commitments is unmatched.
The combination of Exxon's ability to be the low cost producer and obtain a cost of capital below its peers provides a powerful moat. Regardless of oil prices, XOM has the ability to beat its competition.
An incredible amount of capital expenditures (over 180 billion in five years) has Exxon in the position to bring on long-life production that will improve margins (versus their competition) and allow the company to temporarily lower its investment level for a few years. By 2018 nearly 50% of their production will come from long-life projects. This improves cash flow and provides support for dividend safety.
Weaknesses
Historical levels of profitability are unlikely to be matched anytime soon without higher commodity prices. Like its peers, XOM may be facing several years without the ability to grow revenues.
Opportunities
While low oil prices temporarily hurt all oil companies, the strongest (XOM is THE strongest) are able to take advantage of bargains anywhere on the globe. Those that have the ability are able to buy the best assets at favorable terms.
Threats
Lower commodity prices and geopolitical risks are Exxon's largest threats. There appears to be a rising tide of nationalism around the world. If this trend continues geopolitical risks could bring unforeseen challenges to Exxon production and costs.
In addition, global institutions, particularly governments, are attacking all carbon based businesses. New rules and regulations, in addition to punitive taxes, are all possibilities in this environment.
Conclusion
(updated September 2017)
Exxon Mobil (XOM) is ranked #244 (out of 342) and #11 (out of 24) in the Energy Sector by the Dividend Analyzer .
If the price of oil were to stay low for years (doubtful) this would be the last company standing. If prices rebound it could provide above average rates of return. Exxon Mobil, Helmerich & Payne (HP), and Chevron (CVX) are the only stocks I would consider for the long term in the energy sector at this time. Unless you believe oil prices will increase or you have a very long term view, I would put this stock on your watchlist.
Type of Investor / Recommendation
Large Diversified Dividend Portfolios / Can Be Considered
Looking For Exposure to Energy Sector / Can Be Considered
Deep Value Investors / Can Be Considered
Portfolio Position Disclosures:
DVB Dividend Kings & Aristocrats: None
DVB Dividend Growth: None
DVB High Income: None
Arbor Asset Allocation Model Portfolio (AAAMP): Long
Discover, Compare, and Evaluate Dividend Stocks
Dividend Analyzer Newsletter: Analyze Dividend Safety, Profitability, and Valuation without emotional bias.
Treasure Trove Twelve: Find the Hidden "Gems" in the Midst of 1000's of stock choices. DVB Database Sector Analysis.
DVB Portfolio Newsletter: Six Portfolios: 3 Stock Portfolios and 3 ETF Portfolios. Email Notification of Portfolio Changes.
Get All 3 Dividend Value Builder Services for 1 Low Price: $99/year (save 33% over purchasing separately). 
Free 7-Day Trial. You take NO risk. Start today!
Learn More
Disclaimer: While Arbor Investment Planner has used reasonable efforts to obtain information from reliable sources, we make no representations or warranties as to the accuracy, reliability, or completeness of third-party information presented herein. The sole purpose of this analysis is information. Nothing presented herein is, or is intended to constitute investment advice. Consult your financial advisor before making investment decisions.