CVS Health (CVS) Dividend Stock Analysis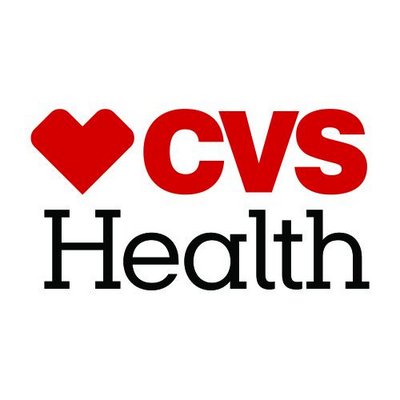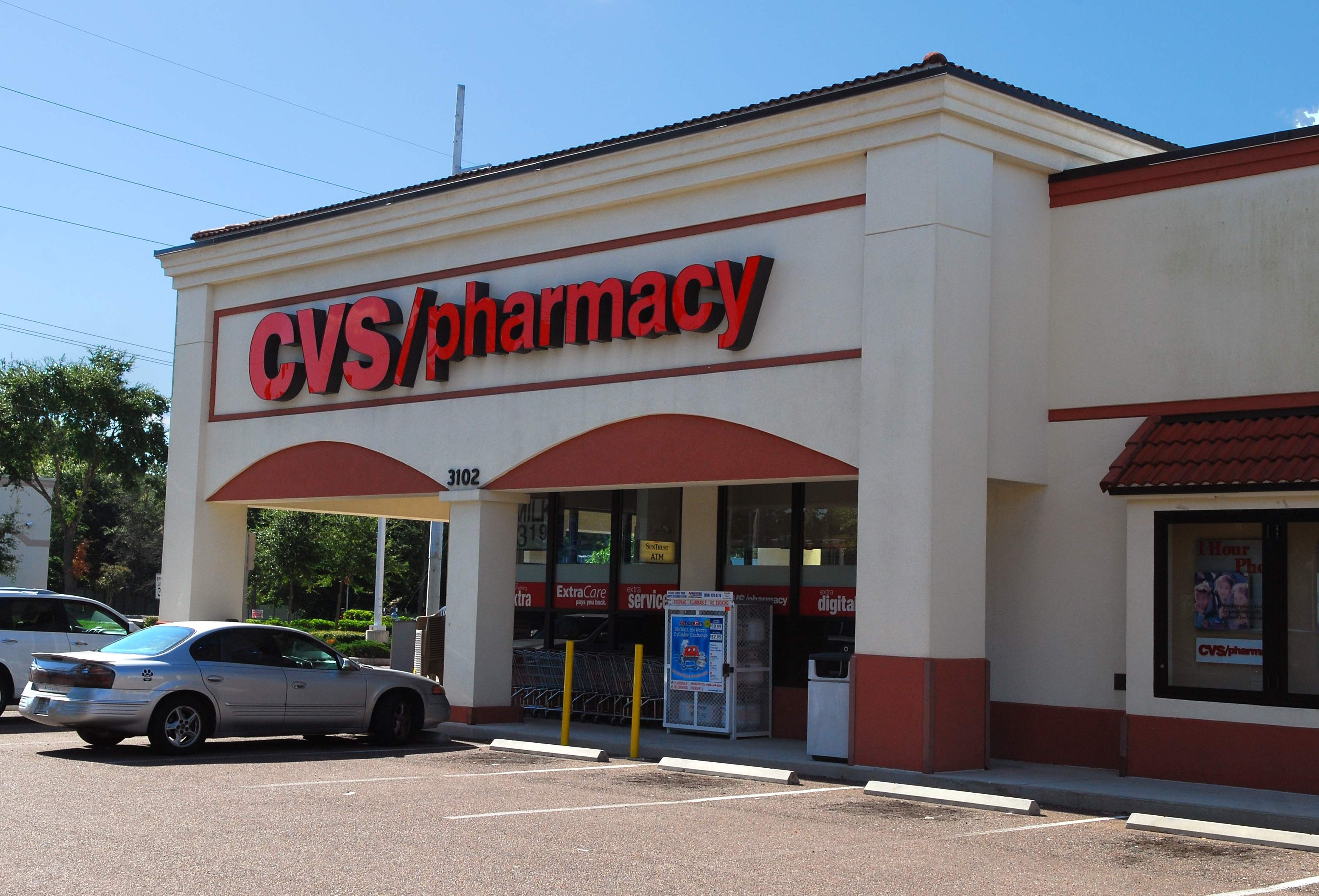 CVS Health Dividend
(updated 12/08/2017)
The CVS Health dividend has been paid continuously since 1993 and increased for 14 consecutive years;
qualifying the company a Dividend Contender.
Price: 73.00
Current Dividend: $2.00
Dividend Yield: 2.7%
Cash Dividend Payout Ratio: 24%
Market Capitalization: 74 B
Enterprise Value: 95 B
Description
Sector: Healthcare
Industry: Healthcare Plans
CVS Health is a "pharmacy innovation company with a simple and clear purpose: helping people on their path to better health." CVS is a vertically integrated company that describes four segments in which it provides health care services:
CVS Pharmacy
CVS Pharmacy retail stores have offered products and services needed for better health for more than 50 years. In addition to prescriptions the stores offer vitamins, skin care, make-up & hair, health and medicine, personal care, home health care products, and general merchandise products..
CVS Caremark
CVS Caremark is the prescription benefit management subsidiary of CVS Health. This service processes prescription claims by acting as the agent between health plans and retail customers.
CVS MinuteClinic
With over 1,100 locations and growing, CVS MinuteClinic offers convenient quality health care within CVS stores. A variety of services are offered by nurse practitioners including diagnosing illnesses and injuries and providing wellness services such as vaccinations, physicals, screening, and chronic condition monitoring.
CVS Specialty
This segment helps customers with rare or complex conditions. Services include home services, prescription refills and delivery, and professionals trained in these special conditions.
Dividend Analyzer Checklist
(updated November 2017)
Dividend Safety Score (24/33 points)
Dividend Payout Ratio (ttm): 37%
Cash Dividend Payout Ratio (ttm): 20%  (12/12 points)
Dividend Per Share (ttm): $1.85
Cash From Operations (CFO) Per Share (ttm): $10.96
Free Cash Flow (FCF) Per Share (ttm): $9.05
Net Financial Debt: $25595 M
Total Assets: $92525 M
Net Financial Debt / Total Assets: 27% (5/12 points)
Net Financial Debt to EBITDA (ttm): 226%
Piotroski Score (1-9) (TTM): (7/9 points)
Profitability & Growth Score (23/33 points)
Operating Earnings Yield (ttm): 13.4% (15/15 points)
Net Income (ttm): $5297 M
Gross Profit (ttm): $286613 M
Total Assets: $92525 M
Gross Profitability Ratio = GP / Total Assets: 31% (8/18 points)
Cash Return On Invested Capital (CROIC)(tttm): 15%
Return on Invested Capital (ROIC): 8%
Valuation Score (30/34 points)
Free Cash Flow Yield (ttm): 13.1% (17/17 points)
EV to EBIT (ttm): 9.8
EV to EBITDA (ttm): 7.8 (13/17 points)
Price to Sales Ratio (ttm): 0.4
Price to Book Value (ttm): 2.1
Price to Earnings Ratio (P/E) (ttm): 14
PE 10: 25
TOTAL POINTS – (77/100) (50 is an average score)
Earnings Report:  11/08/17
Stay Updated All the Time!
Dividend Safety, Profitability, and Valuation Scores for 300+ Dividend Stocks Each Month. 
Fundamental Quantitative Analysis to Find the "Hidden Gems".
Six Dividend Portfolios (Stocks & ETFs).
Learn More
SWOT Analysis
Strengths
Through strategic mergers and acquisitions CVS has evolved into one of the largest pharmacy retailers and a top-tier Prescription Benefit Manager (PBM). The company has significant competitive advantages because of its size.
CVS and Walgreen's operate as a duopoly. Economies of scale and pricing power give CVS unmatched advantages. Demographics and trends in medicine (i.e. increased insurance coverage) provide powerful drivers for continued growth.
Weaknesses
Pricing pressure can come from above and below in a vertically integrated company. Consolidation among drug suppliers could chip away at CVS pricing power. PBM members may demand more pharmacy choices which can chip away at CVS profits.
Opportunities
No company has done a better job of growing through acquisitions than CVS (i.e. Target's pharmacies, Omnicare, Long Drugs' Stores, Minute Clinic, etc.).
Threats
Walgreens is a formidable competitor with many of the same competitive advantages as CVS. However, both companies must deal with increased competition from retailers and mass grocers in non-pharmaceutical products. In addition changes in insurance (i.e. Medicare, Medicaid, and Obamacare) bring uncertainty.
Conclusion
(updated November 2017)
CVS Health is ranked #21 (out of 377) overall and #2 (out of 31) in the Healthcare sector by the Dividend Analyzer.  
Walgreen's or CVS Health?  For investors trying to decide between the two its basically a toss-up.  If your portfolio needs more healthcare I would favor CVS.  If your portfolio needs more of tilt toward consumer products I would favor WBA. Personally I own CVS but not WBA.
Type of Investor / Recommendation
Large Diversified Dividend Portfolios / Should Be Considered
Looking For Exposure to Healthcare Sector / Should Be Considered
Deep Value Investors / Should Be Considered
Portfolio Position Disclosures:
DVB Foundation Portfolio: Long
DVB Dividend Growth Portfolio: None
DVB High Income Portfolio: None
AAAMP Global Value: None
Discover, Compare, and Evaluate Dividend Stocks
Get All 3 Dividend Value Builder Services for 1 Low Price: $99/year (save 33% over purchasing separately).
Dividend Analyzer, Treasure Trove Twelve, & Dividend Portfolios Newsletters
Free 7-Day Trial. You take NO risk. Start today!
Learn More
Disclaimer: While Arbor Investment Planner has used reasonable efforts to obtain information from reliable sources, we make no representations or warranties as to the accuracy, reliability, or completeness of third-party information presented herein. The sole purpose of this analysis is information. Nothing presented herein is, or is intended to constitute investment advice. Consult your financial advisor before making investment decisions.