Colgate-Palmolive (CL) Stock Analysis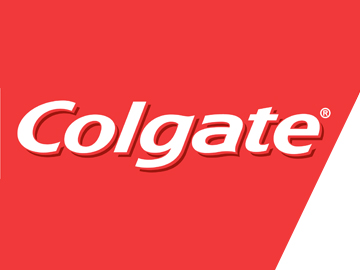 Colgate-Palmolive Dividend
(updated 9/15/2017)
Colgate-Palmolive (CL) has paid a dividend since 1895 and increased its dividend for 53 consecutive years; qualifying the company as a Dividend King, Dividend Aristocrat, and Dividend Champion.
Price: $72.27
Current Dividend: $1.60
Dividend Yield: 2.2%
Cash Dividend Payout Ratio: 60%
Market Capitalization: 64 B
Enterprise Value: 69 B
Description
Sector: Consumer Defensive
Industry: Household & Personal Products
Colgate-Palmolive is a global consumer products company whose products can be found in 223 countries; almost evenly split between developed markets and emerging markets. The company operates in four core categories: Oral Care, Personal Care, Home Care, and Pet Nutrition.
Oral Products
Colgate has built the #1 market share worldwide by being the most recommended brand by dental professionals. Colgate toothpaste holds an astounding 44% share of the global market with the nearest competitor at 14%.
Personal Care
Personal Care products include Palmolive, Portex, and Softsoap brands of liquid hand soap (#1 in worldwide market share); Palmolive, Sanex, and Softsoap brand shower gels; Palmolive, Irish Spring, and Protex soaps, Speed Stick, Lady Speed Stick, Sanex deodorants and antiperspirants.
Home Care
Home Care products include Palmolive and Ajax dishwashing liquids, Fabuloso and Ajax cleaners, and Murphy's Oil Soap. Other trademarks owned by Colgate are Sorriso, Kolynos, Tom's of Maine, Soupline, and Suavitel.
Pet Nutrition
Colgate-Palmolive has the #1 market share in vet clinics. Their strategy of building relationships and credibility have build an economic moat for their products. Under Hill's Pet Nutrition division they offer the brands Science Diet, Ideal Balance, Prescription Diet, and Healthy Advantage.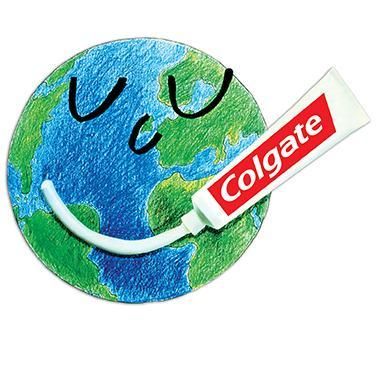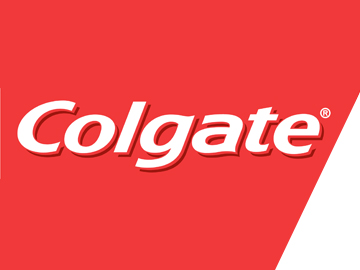 Dividend Analyzer Checklist
(updated September 2017)
Dividend Safety Score (13/33 points)
Dividend Per Share (ttm): $1.57
Dividend Payout Ratio (ttm): 63%
Cash Dividend Payout Ratio (ttm): 60%
Cash From Operations (CFO) Per Share (ttm): $3.50
CFO Dividend Coverage (CFO / DPS): 2.2 (2/6 points)
Free Cash Flow (FCF) Per Share (ttm): $2.86
FCF Dividend Coverage (FCF / DPS): 1.8  (4/6 points)
Net Financial Debt: $5278 M
Total Assets: $12580M
Net Financial Debt / Total Assets: 42% (3/12 points)
Net Financial Debt to EBITDA (ttm): 153%
Total Liabilities to Assets Ratio (Qtr.): 102%
Piotroski Score (1-9) (TTM): (4/9 points)
Profitability & Growth Score (24/33 points)
Revenue (10 Year Growth) *CAGR > 4.14%: 2.2% (0/4 points)
EPS Basic Cont. Operations (10 Year Growth) CAGR > 4.14%: 7.9% (4/4 points)
Cash From Operations (10 Year Growth) CAGR > 4.14%: 5.6% (6/6 points)
Operating Earnings Yield (ttm): 5.9% (2/7 points)
Net Income (ttm): $2402 M
Gross Profit (ttm): $9140 M
Total Assets: $12580 M
Gross Profitability Ratio = GP / Total Assets: 73% (12/12 points)
Cash Return On Invested Capital (CROIC)(tttm): 40%
Return on Invested Capital (ROIC): 36%
Return on Invested Capital (ROIC) (5 Year Median): 30%
Return on Invested Capital (ROIC) (10 Year Median): 32%
Valuation Score (11/34 points)
Free Cash Flow Yield (ttm): 4.0% (5/9 points)
EV to EBIT (ttm): 17.9 (3/9 points)
EV to EBITDA (ttm): 16.0 (3/9 points)
PE10: 32.7 (0/7 points)
Price to Sales Ratio (ttm): 4.2
Price to Book Value (ttm): n/a
Price to Earnings Ratio (P/E) (ttm): 26.6
TOTAL POINTS – (48/100) (50 is an average score)
*Compound Annual Growth Rate (CAGR)
**A Compound Annual Growth Rate of 4.14% = a 50% gain over 10 years.
Stay Updated All the Time!
 Monthly Stock Rankings with Dividend Safety, Profitability & Growth, & Valuation Scores for all 330+ DVB Stocks. DVB Full Membership  $99/year (Analyzer & Portfolio Newsletters) Plus Our Monthly Dividend Analyzer Sortable Excel Spreadheet. Get All Three For 1 Low Price
Learn More
SWOT Analysis For Colgate-Palmolive
Strengths
Colgate-Palmolive has been an unbelievably consistent grower over many decades. Its worldwide dominance in the oral care market share means its economic moat is deep and wide. Its successful model of developing partnerships with dentists widens that moat.
The company's ability to build brands may be unmatched. Powerful integrated marketing communication has built a strong connection between brands and customers throughout much of the globe. Record gross margins exceeded 60% in 2016; impressive to say the least.
Weaknesses
Since 80% of Colgate-Palmolive revenues are outside of North America, they are vulnerable to the effects of a rising dollar, foreign competitors who might squeeze high gross margins, and extraordinary events such as war or local uprisings.
Opportunities
Innovation that produces new products can be introduced with the power of the Colgate-Palmolive distribution system and advertising muscle.
Threats
High margins invite competition. While there might not be a global entity to challenge Colgate-Palmolive, they are confronted by numerous local or regional competitors all around the world.
Conclusion
(updated September 2017)
Colgate-Palmolive (CL) is ranked #159 (out of 342) overall and #22 (out of 43) in the Consumer Defensive sector by the Dividend Analyzer.
Company profitability is stellar, but growth is weak. You pay a very high price for consistency; too high a price in my opinion! The dividend safety analysis indicates that, if it were not for their historic consistency, leverage and below average cash flow from operations to dividends ratio would be cause for concern.
Colgate-Palmolive is the kind of company you want to buy when everyone hates stocks in general (i.e. 2009). The current valuation indicates investors are paying a large premium for past growth and consistency. The company stock is fully valued or worse at current prices.
Type of Investor / Recommendation
Large Diversified Dividend Portfolios / Can Be Considered
Looking For Exposure to Consumer Defensive Sector /  Average Option
Deep Value Investors /  AVOID
Portfolio Position Disclosures:
DVB Foundation Portfolio: None
DVB Dividend Growth: None
DVB High Income: None
Arbor Asset Allocation Model Portfolio (AAAMP): None
Discover, Compare, and Evaluate Dividend Stocks
Dividend Analyzer Sortable Excel Spreadsheet: Analyze Dividend Safety, Profitability & Growth, and Valuation without emotional bias. DVB Portfolio Newsletter => Three DVB Portfolios: Foundation Portfolio, Dividend Growth Portfolio, and High Income Portfolio.
Dividend Analyzer Newsletter: 330+ DVB Stocks Total Score, Best Stocks by Sector & More
Get All 3 Dividend Value Builder Services for $99/year. Free 7-Day Trial. You take NO risk. Start today!
Learn More
Disclaimer: While Arbor Investment Planner has used reasonable efforts to obtain information from reliable sources, we make no representations or warranties as to the accuracy, reliability, or completeness of third-party information presented herein. The sole purpose of this analysis is information. Nothing presented herein is, or is intended to constitute investment advice. Consult your financial advisor before making investment decisions.