Coca-Cola (KO) Stock Analysis
Coca-Cola Dividend
(updated 2/23/2018)
The Coca-Cola dividend has been paid continuously since 1920 and increased for 55 consecutive years; qualifying the company as Dividend King, Dividend Aristocrat, and Dividend Champion.
Price: $44.00
Dividend Yield: 3.5%
Current Dividend: $1.56
Cash Flow From Operations (CFO) Per Share (ttm:)  $1.62
Free Cash Flow Per Share (ttm): $1.23
Market Capitalization: $187 B
Enterprise Value:  $214 B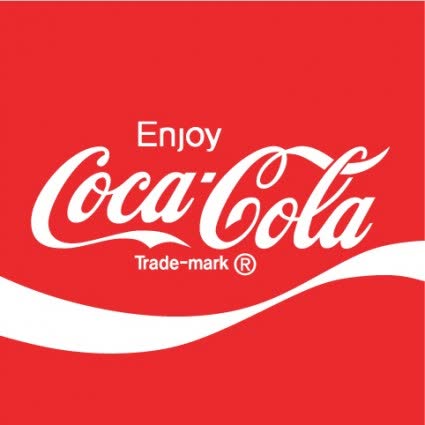 Dividend Analyzer Checklist
                                           (updated January 2018)
Dividend Safety Score (11/33 points)
Dividend Payout Ratio (ttm): 136%
Cash Dividend Payout Ratio (ttm): 101%  (0/12 points) 
Net Financial Debt: $26881 M
Total Assets: $90515 M
Net Financial Debt / Total Assets: 30% (5/12 points)
Net Financial Debt to EBITDA (ttm): 557%
Piotroski Score (1-9) (TTM): (6/9 points)
Profitability & Growth Score (8/33 points)
Operating Earnings Yield (ttm): 3.8% (0/7 points)
Net Income (ttm): $4550 M
Gross Profit (ttm): $22946 M
Total Assets: $90515 M
Gross Profitability Ratio = GP / Total Assets: 25% (8/12 points)
Cash Return On Invested Capital (CROIC)(tttm): 9%
Return on Invested Capital (ROIC): 6%
Valuation Score (7/34 points)
Free Cash Flow Yield (ttm): 3.1% (7/17 points)
EV to EBIT (ttm):  30.7 (0/9 points)
EV to EBITDA (ttm): 25.7 (0/9 points)
Price to Sales Ratio (ttm): 5.3
Price to Book Value (ttm): 8.8
Price to Earnings Ratio (P/E) (ttm):  44
PE 10:  27
TOTAL POINTS – (26/100) (50 is an average score)
Earnings Report: 10/26/17
Next Earnings Report: 2/09/18
Stay Updated All the Time!
DVB Analyzer Bundle: Dividend Analyzer Newsletter & Dividend Sortable Excel Spreadsheet
DVB Portfolio Bundle: Dividend Portfolio & Treasure Trove Twelve Newsletters
SPECIAL 4 For 1 Price: DVB Full Membership
Learn More
Rankings & Recommendations
(updated January 2018)
Coca-Cola is ranked #331 (out of 373) overall and #41 (out of 42) in the Consumer Defensive sector by the Dividend Analyzer.
The incredible shrinking Coca-Cola! KO has experienced falling revenues and earnings for several multiple years now. The company had been of the most consistent and profitable companies in the world until recently. The profitability and consistency of this company has caused investors to bid the price up to the point where it is the most overvalued dividend blue-chip. Given the high stock valuation the company will have to outperform to provide even average stock returns in the long run. This is unlikely given the current competitive climate.
I would consider Pepsi (PEP) a more attractive alternative for diversified dividend portfolios that want to own one of the two companies.
Type of Investor / Recommendation
Large Diversified Dividend Portfolios / AVOID
Looking For Exposure to Consumer Defensive Sector / AVOID
Deep Value Investors / AVOID
Position Disclosures:
DVB Portfolio Stocks – None
AAAMP Global Value Portfolio – None
AAAMP Retirement Growth & Income Portfolio – None
AAAMP Treasure Trove Twelve Portfolio – None
Company Description
Sector: Consumer Defensive
Industry: Beverages – Soft Drinks
Coca-Cola (KO) manufactures, distributes and markets non-alcoholic beverage concentrates and syrups. Coca-Cola's 30% global market share in beverages includes brands such as Coca-Cola, Coca-Cola Zero, Dasani, Diet Coke, Fanta, Vitaminwater, Minute Maid, Odwalla, Powerade, Sprite, and Simply Orange.
SWOT Analysis
Strengths
Coca-Cola's most valuable strength is its brand. The Coca-Cola brand is known and well-respected throughout much of the world. Their products can be found in over 200 countries; largely because of their unmatched direct-to-store delivery distribution network.
Customer loyalty is high. With only one major competitor (Pepsi) KO has many advantages including tremendous economies of scale. Their brand, manufacturing and distribution systems, and established relationships with retailers worldwide provide significant barriers to entry for any potential new competitors.
Weaknesses
A lack of product diversification is KO's greatest weakness. While Pepsi has been able to diversify into other segments, Coca-Cola relies on the beverage industry for its profits and future growth.
Another problem (or weakness) is Coca-Cola's need for massive amounts of pure water. In a world with shrinking supplies of potable water, the company's need for water becomes critical.
Opportunities
Coca-Cola's strengths (brand, distribution network) give it unparalleled opportunities in the developed and under-developed markets. Their superior system of production and distribution of their products (supply chain) gives them advantages to launching new products or purchasing products from other companies that could enable Coca-Cola to grow.
Threats
Water rationing or lack of water sources is Coca-Cola's biggest threat. Without water the company would be in serious trouble.
The next biggest threat is the trend towards healthier beverages. The company must adapt to consumer preferences; including the demand for less sugary drinks.
Discover, Compare, and Evaluate Dividend Stocks Without Emotional Bias
DVB Analyzer Bundle: Dividend Analyzer Newsletter & Dividend Sortable Excel Spreadsheet - $68/year
DVB Portfolio Bundle: Dividend Portfolio & Treasure Trove Twelve Newsletters - $68/year
SPECIAL 4 For 1 Price: DVB Full Membership: Both Bundles for $99/year
Learn More
Disclaimer: While Arbor Investment Planner has used reasonable efforts to obtain information from reliable sources, we make no representations or warranties as to the accuracy, reliability, or completeness of third-party information presented herein. The sole purpose of this analysis is information. Nothing presented herein is, or is intended to constitute investment advice. Consult your financial advisor before making investment decisions.