Clorox (CLX) Stock Analysis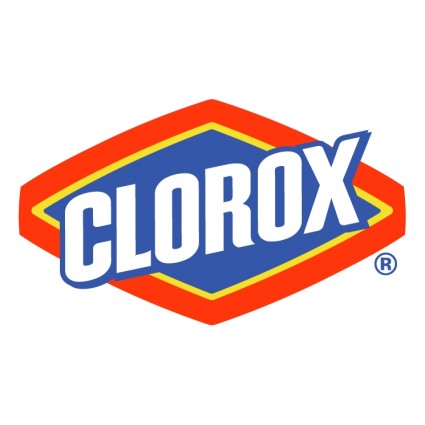 Clorox Dividend
(updated 1/12/2018)
The Clorox dividend has been paid continuously since 1968 and increased for 39 consecutive years; qualifying the company as a Dividend Aristocrat and Dividend Champion.
Price: $140.92
Dividend Yield: 2.4%
Current Dividend: $3.36
Cash Flow From Operations (CFO) Per Share (ttm): $7.27
Free Cash Flow Per Share (ttm): $5.59
Market Capitalization: 18 B
Enterprise Value: 20 B
Dividend Analyzer Checklist
(updated December 2017)
Dividend Safety Score (20/33 points)
Dividend Payout Ratio (ttm): 58%
Cash Dividend Payout Ratio (ttm): 57%  (7/12 points)
Net Financial Debt: $1732 M
Total Assets: $4600 M
Net Financial Debt / Total Assets: 38% (4/12 points)
Net Financial Debt to EBITDA (ttm): 184%
Piotroski Score (1-9) (TTM): (9/9 points)
Profitability Score (23/33 points)
Operating Earnings Yield (ttm): 6.0% (6/15 points)
Net Income (ttm): $714 M
Gross Profit (ttm): $2704 M
Total Assets: $4600 M
Gross Profitability Ratio = GP / Total Assets: 59% (17/18 points)
Cash Return On Invested Capital (CROIC)(tttm): 26%
Return on Invested Capital (ROIC): 26%
Valuation Score (14/34 points)
Free Cash Flow Yield (ttm):  3.9% (9/17 points)
EV to EBIT (ttm): 17.8
EV to EBITDA (ttm): 15.6  (5/17 points)
Price to Sales Ratio (ttm):  3.2
Price to Book Value (ttm):   31.5
Price to Earnings Ratio (P/E) (ttm): 27
PE 10: 34
TOTAL POINTS – (57/100) (50 is an average score)
Earnings Report:  11/01/17
Next Earnings Report: 2/02/18
Stay Updated All the Time!
SPECIAL 3 For 1 Price: DVB Full Membership for $99/year
3 Subscriptions: DVB Dividend Analyzer - DVB Treasure Trove Twelve - DVB Portfolios - plus My Personal Dividend Sortable Excel Spreadsheet
Learn More
Rankings & Recommendations
(updated December 2017)
Clorox (CLX) is ranked #101 (out of 373) overall and #12 (out of 42) in the Consumer Defensive Sector by the Dividend Analyzer.
Type of Investor / Recommendation
Large Diversified Dividend Portfolios /  Can Be Considered
Looking For Exposure to Consumer Defensive Sector /  Can Be Considered
Deep Value Investors / AVOID
 Company Description
Sector: Consumer Defensive
Industry: Household & Personal Products
The Clorox Company is a premier manufacturer and marketer of consumer and professional products of which 80% hold the top 1 or 2 market share positions. Operating in more than 100 countries with over 8,000 employees, the company's latest annual revenues exceed 5.7 billion.
The company has four reportable segments:
Cleaning (1.8 Billion Sales) 33%
The cleaning segment includes brands such as Clorox, Formula 409, Liquid Plumber, Tilex, S.O.S, Green Works, and Pine-Sol, Handi-Wipes, Oxi Magic, and Wash'n Dri.
Household (1.8 Billion Sales) 34%
The fastest growing segment (5% growth) includes Kingsford and Match Light charcoal, Glad plastic bags, wraps, containers, Fresh Step, Scoop Away, and Ever Clean litter brands,
Lifestyle (1.0 Billion Sales) 16%
The Lifestyle segments includes sauces and dressing sold under the KC Masterpiece, Soy Vay, and Hidden Valley brands; water filtration systems and filters under the Brita brand; and natural personal care products under the Burt's Bees brand.
International (1.1 Billion Sales) 17%
Many of the same products sold in the United States, plus additional brands for various countries, are sold in the International segment. Company products are manufactured in more than a dozen countries and sold in more than 100 countries.
Clorox has initiated a 2020 Strategy built on four accelerators: Growth Culture granting power to employees to take decisive actions to improve results; Innovation which delivers higher value to consumers; Technology Transformation to execute with efficiency and add new brands; and Portfolio Momentum concentrating on profits through reducing waste and reinvesting in growth.
SWOT Analysis
Strengths
Clorox has significant competitive advantages including strong brands, economies of scale, outstanding management, an adapting product line, and barriers to entry. Economies of scale allow Clorox to keep margins above average. Profitable long term relationships with retailers translates into loyalty and prime shelf space that makes it harder for competitors to grab market share.
Weaknesses
The household and personal products industries are mature markets with a great deal of competition. Low growth rates make it difficult to grow earnings without adding new products through innovation or acquisition.
Nearly 50% of Clorox business is derived from five retailers including approximately 25% coming from Wal-Mart alone. This means the company has limited pricing power because retailers are squeezing suppliers for lower prices in this competitive environment.
Opportunities
Clorox is bringing new products to market that are considered value-added as well as extensions to current product lines. New Bert's Bees Face and Body products, Control Bleach Crystals, Pump N' Clean Products, Light Weight Charcoal, OderShield and Force Flex bags, ScrubSingles, Triple Action Dust Wipes, Urine Remover, and Clorox Pool Products are examples of how Clorox is using opportunities to grow revenues.
Acquisitions such as Renew Life (digestive health) provide additional sales channels that while still remaining true to their core businesses. The objective is to invest in markets that provide higher growth potential.
Threats
A major threat is private label growth as retail customers become more savvy shoppers and price conscious. The competitive environment allows for retailers to ask for lower prices and consumers to trade down to cheaper alternatives.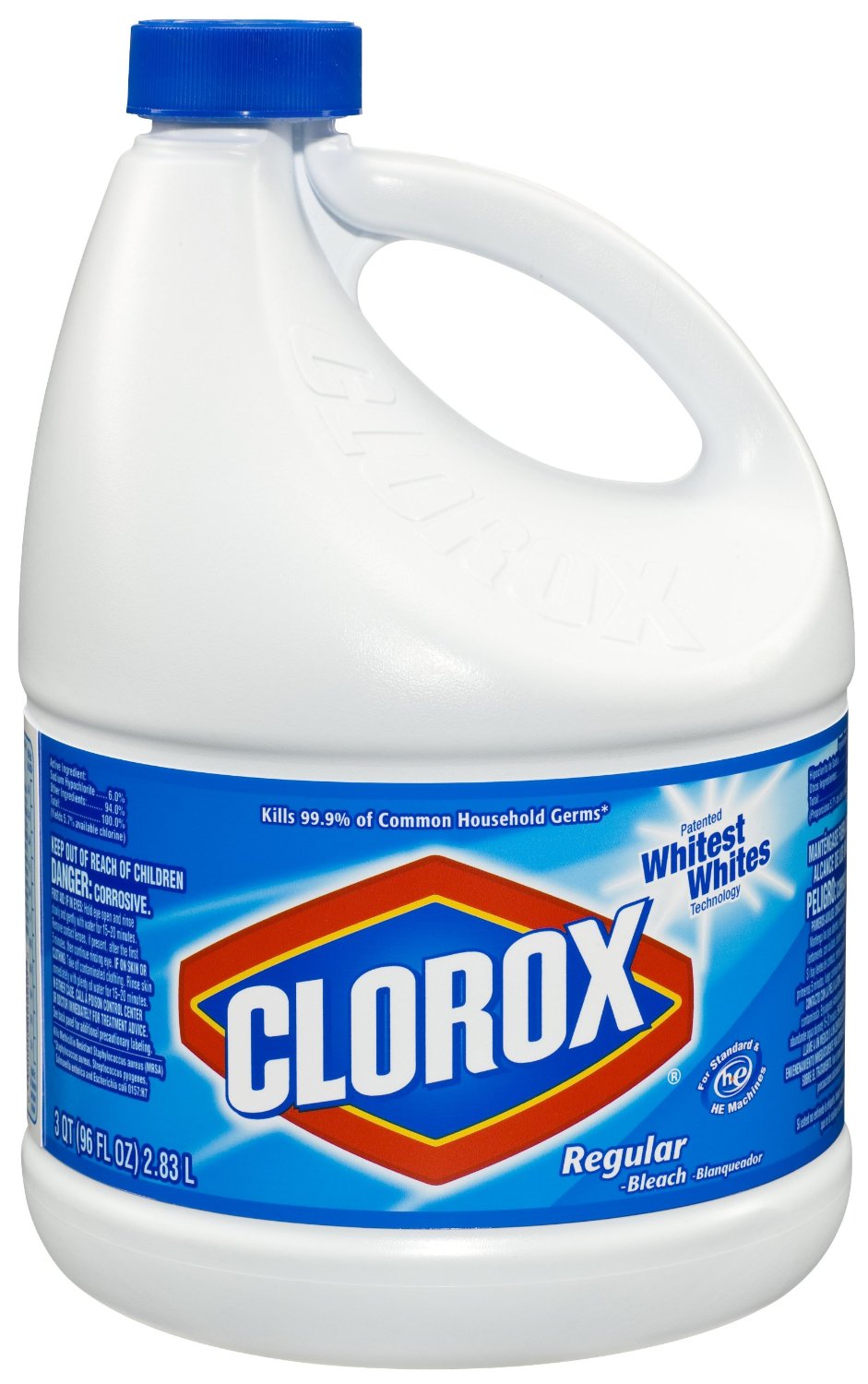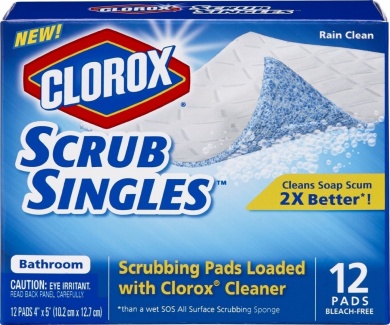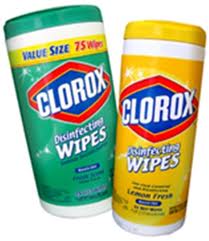 Portfolio Position Disclosures:
DVB Foundation Portfolio: None
DVB Dividend Growth Portfolio: None
DVB High Income Portfolio: None
Arbor Asset Allocation Model Portfolio (AAAMP): None
Dividend Investing Without Emotional Bias
Get All 3 Dividend Value Builder Services for 1 Low Price: $99/year (save 33% over purchasing separately).
Dividend Analyzer, Treasure Trove Twelve, & Dividend Portfolios Newsletters
Free 7-Day Trial. You take NO risk. Start today!
Learn More
Disclaimer: While Arbor Investment Planner has used reasonable efforts to obtain information from reliable sources, we make no representations or warranties as to the accuracy, reliability, or completeness of third-party information presented herein. The sole purpose of this analysis is information. Nothing presented herein is, or is intended to constitute investment advice. Consult your financial advisor before making investment decisions.