Cisco Systems (CSCO) Stock Analysis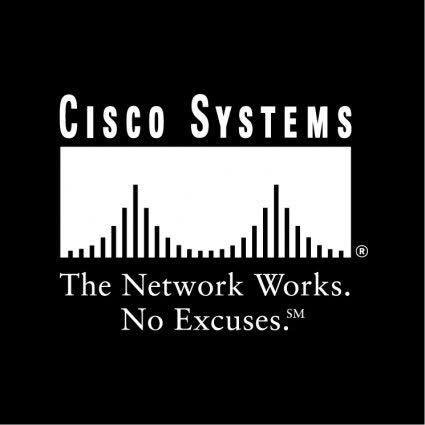 Cisco Systems Dividend
(updated 1/12/2018)
The Cisco dividend has been paid since 2011 and increased for 6 consecutive years. The company is included in the Arbor Dividend Growers /Producers List because of its outstanding potential to be a long term dividend grower.
Price: $40.88
Dividend Yield: 2.8%
Current Dividend: $1.16
Cash Flow From Operations (CFO) Per Share (ttm): $2.83
Free Cash Flow Per Shard (ttm): $2.66
Market Capitalization: 202 B
Enterprise Value: 163 B
Dividend Analyzer Checklist
(updated December 2017)
Dividend Safety Score (25/33 points)
Dividend Payout Ratio (ttm): 58%
Cash Dividend Payout Ratio (ttm): 43%  (9/12 points) 
Net Financial Debt: $-35665 M
Total Assets: $130522 M
Net Financial Debt / Total Assets: -27% (12/12 points)
Net Financial Debt to EBITDA (ttm): 222%
Piotroski Score (1-9) (TTM): (4/9 points)
Profitability Score (13/33 points)
Operating Earnings Yield (ttm): 6.3% (6/15 points)
Net Income (ttm): $9681 M
Gross Profit (ttm): $29767 M
Total Assets: $130522 M
Gross Profitability Ratio = GP / Total Assets: 23% (7/18 points)
Cash Return On Invested Capital (CROIC)(tttm): 13%
Return on Invested Capital (ROIC): 10%
Valuation Score (26/34 points)
Free Cash Flow Yield (ttm): 7.1% (15/17 points)
EV to EBIT (ttm): 11.3 (7/9 points)
EV to EBITDA (ttm): 9.7  (11/17 points)
Price to Sales Ratio (ttm): 3.9
Price to Book Value (ttm): 2.8
Price to Earnings Ratio (P/E) (ttm): 19
PE 10: 24
TOTAL POINTS – (64/100) (50 is an average score)
Earnings Report: 11/15/17
Next Earnings Report: 2/15/18
Stay Updated All the Time!
SPECIAL 3 For 1 Price: DVB Full Membership for $99/year
3 Subscriptions: DVB Dividend Analyzer - DVB Treasure Trove Twelve - DVB Portfolios - plus My Personal Dividend Sortable Excel Spreadsheet
Learn More
Rankings & Recommendations
(updated December 2017)
Cisco Systems (CSCO) is ranked #59 (out of 373) overall and #3 (out of 20) in the Technology sector by the Dividend Analyzer.
Type of Investor / Recommendation
Large Diversified Dividend Portfolios / Should Be Included
Looking For Exposure to Technology Sector / Should Be Considered
Deep Value Investors / Can Be Considered
Company Description
Sector: Technology
Industry: Communications Equipment
Cisco is a global leader ($48 Billion in revenue) in designing, manufacturing, selling, and providing solutions for for a broad line of information technology based products and services. "Cisco brings integrated solutions that span network, data center, cloud, security, collaboration, analytics, and internet of things (IoT) for faster business transformation with reduced risk." (CSCO Annual Report)
The future of Cisco will be focused on software and subscriptions. The company is transforming itself through acquisitions that focus on growing segments such as security, collaboration, services, and the IoT.
Emphasis is moving from from individual products to platforms, the Cloud, the Internet of Things (IoT), and Software Defined Networking (SDN). Cisco foresees a world where 50 billion devices will be connected on the internet by 2020.
Their strategy is to lead customers "in their digital transition by providing them with highly secure, automated, and intelligent solutions that connect nearly everything that can be digitally connected". (CSCO Annual Report)
SWOT Analysis For Cisco Systems
Strengths
Cisco Systems has the management and financial strength to successfully transform itself from a company emphasizing individual products to a solutions and services company with a much higher percentage of recurring revenue than in the past.
Cisco has a large established clientele that is producing a steady increase of revenue from high margin services. Customer loyalty provides them a built-in advantage to be the provider of new services.
The company is one of the top 20 Research & Development (R&D)
($30 billion the last five years) investors in the world. Their broad product line up, R&D, and continual pursuit of the "next big thing" keep Cisco at the forefront of constant change.
Weaknesses
The communications sector is in a mode of continual and aggressive change requiring constant re-investment and innovation. Cisco's older high margin products are under pricing pressure that is expected to lower margins on those products.
Opportunities
Cisco Systems has a history of making key acquisitions that fill gaps in its products or services. This has included buying many small companies that might have been viable competitors to parts of their business. The company has made it a policy to maintain a pristine balance sheet that allows for this kind of active investing; including 12 acquisitions in 2016.
CSCO has has stated approach to innovation: Build (organic growth), Buy (acquisitions), Partner, Invest (start-ups, venture funds), and Co-Develop (industry-changing ideas built on the network).
Threats
Cloud based solutions are causing the sales of Cisco's older products to decline. It's highly likely that gross margins will deteriorate over time. Technology changes quickly and competition is fierce.
Portfolio Position Disclosures:
DVB Foundation Portfolio: None
DVB Dividend Growth Portfolio: Long
DVB High Income Portfolio: None
Arbor Asset Allocation Model Portfolio (AAAMP): None
Discover, Compare, and Evaluate Dividend Stocks Without Emotional Bias
Treasure Trove Twelve: Our 12 Best Dividend Stock Ideas Sent to You Every Month.
Dividend Analyzer Newsletter: Total Score, Dividend Safety Score, Profitability Score, and Valuation Score for 300+ dividend stocks. DVB Database Sector Analysis with 7 Key Metrics For Each Stock.
DVB Portfolios Newsletter: Three Stock Portfolios, One Page Summaries For Each DVB Portfolio Stock With a Buy Ranking. Email Notification of Portfolio Changes.
Free 7-Day Trial. You take NO risk. Start today!
Learn More
Disclaimer: While Arbor Investment Planner has used reasonable efforts to obtain information from reliable sources, we make no representations or warranties as to the accuracy, reliability, or completeness of third-party information presented herein. The sole purpose of this analysis is information. Nothing presented herein is, or is intended to constitute investment advice. Consult your financial advisor before making investment decisions.