Cardinal Health (CAH) Dividend Stock Analysis
Cardinal Health Dividend
(updated 10/13/2017)
The Cardinal Health (CAH) dividend has been paid since 1983 and increased for 31 consecutive years;
qualifying the company as a Dividend Aristocrat.
Price: $64.90
Current Annual Dividend: $1.8496

Dividend Yield: 2.8%
Cash Dividend Payout Ratio: 72%
Market Capitalization: 20 B
Enterprise Value: 24 B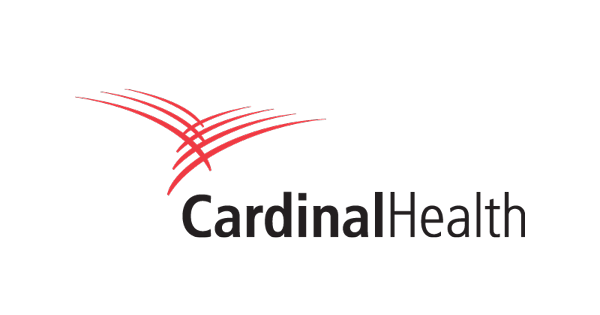 Description
Sector: Health Care
Industry: Medical Distribution
Cardinal Health (CAH) is a healthcare and medical products distributor to 20,000 Pharmacies, 5000 pharmaceutical and medical suppliers, and 1.8 million home healthcare patients. The company manufactures or sources more than 2.5 billion individual consumer healthcare, home medical equipment, and over-the-counter products.
With close to 35,000 employees you might say Cardinal Health is the "everywhere" healthcare company. From the company annual report: "Cardinal Health helps customers reduce costs, increase efficiency, and improve quality, outcomes and access. From hospitals to home and everywhere in between, we serve the entire continuum of care with logistics, business, product and patient solutions".
Dividend Analyzer Checklist
(updated September 2017)
Dividend Safety Score (18/33 points)
Dividend Per Share (ttm): $1.81
Dividend Payout Ratio (ttm): 45%
Cash Dividend Payout Ratio (ttm): 72%
Cash From Operations (CFO) Per Share (ttm): $3.70
CFO Dividend Coverage (CFO / DPS): 2.0  (2/6 points)
Free Cash Flow (FCF) Per Share (ttm): $2.49
FCF Dividend Coverage (FCF / DPS): 1.4 (3/6 points)
Net Financial Debt: $3516 M
Total Assets: 40112 M
Net Financial Debt / Total Assets:  9% (10/12 points)
Net Financial Debt to EBITDA (ttm): 228%
Total Liabilities to Assets Ratio (Qtr.): 83%
Piotroski Score (1-9) (TTM): (3/9 points)
Profitability & Growth Score (12/33 points)
Revenue (10 Year Growth) *CAGR > 4.14%: 4.1% (0/4 points)
EPS Basic Cont. Operations (10 Year Growth) CAGR > 4.14%: 6.7% (4/4 points)
Cash From Operations (10 Year Growth) CAGR > 4.14%: -0.3% (0/6 points)
Operating Earnings Yield (ttm): 10.0% (5/7 points)
Net Income (ttm): $1288
Gross Profit (ttm): $6543
Total Assets: $40112
Gross Profitability Ratio = GP / Total Assets: 16% (3/12 points)
Cash Return On Invested Capital (CROIC)(tttm): 6%
Return on Invested Capital (ROIC): 10%
Return on Invested Capital (ROIC) (5 Year Median): 11%
Return on Invested Capital (ROIC) (10 Year Median): 11%
Valuation Score (21/34 points)
Free Cash Flow Yield (ttm):  3.7% (4/9 points)
EV to EBIT (ttm): 11.8  (6/9 points)
EV to EBITDA (ttm):  8.7 (6/9 points)
PE10: 21.3  (5/7 points)
Price to Sales Ratio (ttm): 0.2
Price to Book Value (ttm): 3.1
Price to Earnings Ratio (P/E) (ttm): 16.5
TOTAL POINTS – (51/100) (50 is an average score)
*Compound Annual Growth Rate (CAGR)
**A Compound Annual Growth Rate of 4.14% = a 50% gain over 10 years.
Stay Updated All the Time!
DVB Treasure Trove Twelve, DVB Dividend Analyzer, & DVB Portfolios Newsletters: 3 For 1 Low Price $99/year (44% Savings Over Purchasing Separately)
Learn More
SWOT Analysis
Strengths
The massive $300 billion retail pharmaceutical business is only going to grow for the foreseeable future. Distribution operations are controlled by three companies (Cardinal Health, AmerisourceBergen, and McKesson) with 90% market share.
CAH competitive advantages include economies of scale, being a low cost provider (deep pricing discounts from drug manufacturers), and barriers to entry (enormous distribution system).
Weaknesses
The healthcare industry is extremely dynamic. Pressure to lower costs are coming from government, suppliers, retailers, and consumers. Regulations (including increased transparency) and procedures are in constant flux.
This is a business with ultra thin margins. While this keeps new competitors from entering the medical distribution industry, it leaves no room for error or unforeseen changes that disrupt profits.
Opportunities
The 10 years agreement with CVS Caremark to combine generic sourcing operations is an example of how CAH can use its size and expertise to lock in business. Partnerships offer opportunities to improve profit margins and provide lower costs to consumers.
Threats
Large contracts tie large percentages of business to one customer. Contracts lost with Walgreens in 2013 and Express Script in 2012 had a significant impact on business operations. CVS health currently represents over 40% of CAH sales.
Conclusion
(updated September 2017)
Cardinal Health (CAH) is ranked #138 (out of 342) overall and #14 (out of 25) in the Healthcare sector by the Dividend Analyzer. CAH is an average investment.
Portfolio Position Disclosures:
DVB Foundation Portfolio – None
DVB Dividend Growth – None
DVB High Income – None
Arbor Asset Allocation Model Portfolio (AAAMP) – None
Discover, Compare, and Evaluate Dividend Stocks
Dividend Analyzer Newsletter: Analyze Dividend Safety, Profitability, and Valuation without emotional bias.
Treasure Trove Twelve: Find the Hidden "Gems" in the Midst of 1000's of stock choices. DVB Database Sector Analysis.
DVB Portfolio Newsletter: Six Portfolios: 3 Stock Portfolios and 3 ETF Portfolios. Email Notification of Portfolio Changes.
Get All 3 Dividend Value Builder Services for 1 Low Price: $99/year (save 33% over purchasing separately). 
Free 7-Day Trial. You take NO risk. Start today!
Learn More
Disclaimer: While Arbor Investment Planner has used reasonable efforts to obtain information from reliable sources, we make no representations or warranties as to the accuracy, reliability, or completeness of third-party information presented herein. The sole purpose of this analysis is information. Nothing presented herein is, or is intended to constitute investment advice. Consult your financial advisor before making investment decisions.