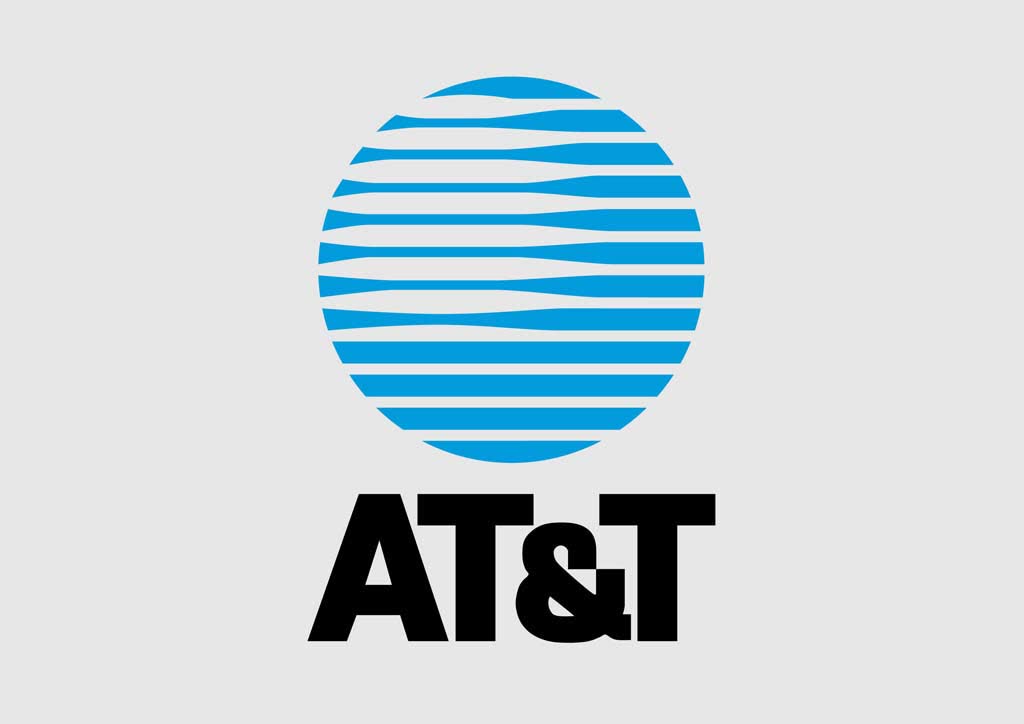 AT&T Dividend
(updated 10/13/2017)
The AT&T dividend has been paid continuously since 1881 and increased for 33 consecutive years; qualifying the company as a Dividend Champion and Dividend Aristocrat.
Price: $35.71
Current Dividend: $1.96
Dividend Yield: 5.5%
Cash Dividend Payout Ratio: 75%
Market Capitalization: 219 B
Enterprise Value: 339 B
Description
Sector: Communication Services
Industry: Telecom Services
AT&T provides wireless and wireline telecommunication services. The company operates in the United States and Mexico to connect people and content with "advanced mobile service, next-generation TV, high-speed Internet services and smart solutions for business".
Recent acquisitions have made AT&T a company with great promise and a riskier profile. The purchase of DIRECTV made AT&T the worlds largest pay TV provider stretching from the United States into Mexico and 10 other Latin American countries.
Add in the acquisitions of two Mexican wireless providers (Lusacell and Nextel Mexico) and you have a company that is expanding its reach and its balance sheet.
The proposed merger with TimeWarner (TWX) has faced mixed reviews from both regulators and the investment community. This would be a vertical merger combining a content provider with a content supplier.
AT&T has to be analyzed a little differently than most companies in the Arbor database. It's closer to a utility because it operates in an oligopolistic industry. In other words, there are few sellers giving those limited companies in the sector advantages in scale, pricing, bargaining power, etc.
The incredible amount of capital expenditures required to be in this industry keeps competitors away but debt high. So it's a two edged sword.
Dividend Analyzer Checklist
(updated October 2017)
Dividend Safety Score (16/33 points)
Dividend Per Share (ttm): $1.95
Dividend Payout Ratio (ttm): 91%
Cash Dividend Payout Ratio: 75%
Cash From Operations (CFO) Per Share (ttm): $6.35
CFO Dividend Coverage (CFO / DPS): 3.3 (3/6 points)
Free Cash Flow (FCF) Per Share (ttm): $2.56
FCF Dividend Coverage (FCF / DPS): 1.3 (3/6 points)
Net Financial Debt: $121046 M
Total Assets: $420795 M
Net Financial Debt / Total Assets: 29% (5/12 points)
Net Financial Debt to EBITDA (ttm): 267%
Total Liabilities to Assets Ratio (Qtr.): 70%
Piotroski Score (1-9) (TTM): (5/9 points)
Profitability & Growth Score (20/33 points)
Revenue (10 Year Growth) *CAGR > 4.14%: 10.0% (4/4 points)
EPS Basic Cont. Operations (10 Year Growth) CAGR > 4.14%: 1.1% (0/4 points)
Cash From Operations (10 Year Growth) CAGR > 4.14%: 9.7% (6/6 points)
Operating Earnings Yield (ttm): 10.4% (6/7 points)
Net Income (ttm): $13149 M
Gross Profit (ttm): $85783 M
Total Assets: $420795 M
Gross Profitability Ratio = GP / Total Assets: 20% (4/12 points)
Cash Return On Invested Capital (CROIC)(tttm): 6%
Return on Invested Capital (ROIC): 5%
Return on Invested Capital (ROIC) (5 Year Median): 5%
Return on Invested Capital (ROIC) (10 Year Median): 6%
Valuation Score (24/34 points)
Free Cash Flow Yield (ttm): 6.6% (7/9 points)
EV to EBIT (ttm): 14.3 (5/9 points)
EV to EBITDA (ttm): 7.2 (7/9 points)
PE10: 17.3 (5/7 points)
Price to Sales Ratio (ttm): 1.5
Price to Book Value (ttm): 1.9
Price to Earnings Ratio (P/E) (ttm):  18.1
TOTAL POINTS – (60/100) (50 is an average score)
*Compound Annual Growth Rate (CAGR)
**A Compound Annual Growth Rate of 4.14% = a 50% gain over 10 years.
Stay Updated All the Time!
DVB Treasure Trove Twelve, DVB Dividend Analyzer, & DVB Portfolios Newsletters: 3 For 1 Low Price $99/year (44% Savings Over Purchasing Separately)
Learn More
SWOT Analysis
Strengths
Recent acquisitions only add to AT&T's economic moat. Billions of dollars in capital expenditures (over 100 billion the last 5 years) make it almost impossible for new competition. The Direct TV acquisition is proving to be successful and broadening the reach and depth of AT&T services.
Weaknesses
Lots of debt. This company is really leveraged. This can be a big benefit if conditions are favorable or a huge problem if conditions were to deteriorate.
Opportunities
AT&T has invested billions in acquisitions and spectrum. These investments can provide large benefits including increased revenues & profits, a larger market share, increased ability to bundle services, and substantial synergies that enable cost cutting.
The company believes its merger with TimeWarner will allow it to meet consumer demands for video innovation and premium content. Having one of the world's largest content creators combined with AT&T's services could be powerful.
Threats
AT&T's entry into new foreign markets adds risks that haven't been part of the mix (foreign governments, competition, a strengthening dollar). Government regulations are always a threat.
The company is paying a steep price for TimeWarner. AT&T's expectations will have to be met or exceeded in order for the proposed merger to be of value to current shareholders.
Conclusion
(updated October 2017)
AT&T (T) is ranked #59 (out of 340) overall and #1 (out of 6) in the Communications Sector by the Dividend Analyzer.
T is a great addition to any large diversified portfolio. However, it should be viewed differently than in the past. I'm afraid the long term risk of a dividend cut is higher than most investors perceive. In other words, its dividend safety should not be viewed equal to the average Dividend Aristocrat. This is why I don't currently have it in the DVB Foundation Portfolio, but DO have it in the DVB High Income Portfolio.
Type of Investor / Recommendation
Large Diversified Dividend Portfolios / Can Be Included
Looking For Exposure to Communications Sector / Should Be Included
Deep Value Investors / Watchlist
Portfolio Position Disclosures:
DVB Foundation Portfolio: None
DVB Dividend Growth: None
DVB High Income: Long
Arbor Asset Allocation Model Portfolio (AAAMP): None
Discover, Compare, and Evaluate Dividend Stocks
Dividend Analyzer Newsletter: Analyze Dividend Safety, Profitability, and Valuation without emotional bias.
Treasure Trove Twelve: Find the Hidden "Gems" in the Midst of 1000's of stock choices. DVB Database Sector Analysis.
DVB Portfolio Newsletter: Six Portfolios: 3 Stock Portfolios and 3 ETF Portfolios. Email Notification of Portfolio Changes.
Get All 3 Dividend Value Builder Services for 1 Low Price: $99/year (save 33% over purchasing separately). 
Free 7-Day Trial. You take NO risk. Start today!
Learn More
Disclaimer: While Arbor Investment Planner has used reasonable efforts to obtain information from reliable sources, we make no representations or warranties as to the accuracy, reliability, or completeness of third-party information presented herein. The sole purpose of this analysis is information. Nothing presented herein is, or is intended to constitute investment advice. Consult your financial advisor before making investment decisions.