Archer-Daniels Midland (ADM) Stock Analysis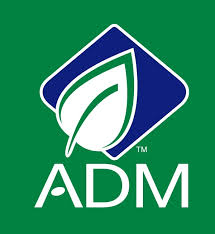 Archer-Daniels Midland Dividend
(updated 11/17/2017)
ADM has paid a dividend since 1927 and increased its dividend for 41 consecutive years; qualifying the company as a Dividend Champion and a Dividend Aristocrat .
Price: $39.42
Current Dividend: $1.28
Dividend Yield: 3.2%
Cash Dividend Payout Ratio:  52%
Market Capitalization: 22 B
Enterprise Value: 28 B
Description
Sector: Consumer Defensive
Industry: Farm Products
Archer-Daniels Midland Co is a processor of oilseeds, corn, wheat, cocoa, and other feedstuffs and is a manufacturer of vegetable oil and protein meal, corn sweeteners, flour, biodiesel, ethanol, and other value-added food and feed ingredients.
Dividend Analyzer Checklist
(updated November 2017)
Dividend Safety Score (19/33 points)
Dividend Payout Ratio (ttm):  58%
Cash Dividend Payout Ratio (ttm):  52%  (7/12 points)
Dividend Per Share (ttm):  $1.26
Cash From Operations (CFO) Per Share (ttm): $4.05
Free Cash Flow (FCF) Per Share (ttm): $2.39
Net Financial Debt: $6557
Total Assets: $38970 M
Net Financial Debt / Total Assets: 17% (8/12 points)
Net Financial Debt to EBITDA (ttm): 243%
Piotroski Score (1-9) (TTM): (4/9 points)
Profitability & Growth Score (11/33 points)
Operating Earnings Yield (ttm): 6.9% (8/15 points)
Net Income (ttm): $1231 M
Gross Profit (ttm): $3643 M
Total Assets: $37817 M
Gross Profitability Ratio = GP / Total Assets: 9% (3/18 points)
Cash Return On Invested Capital (CROIC)(tttm): 6%
Return on Invested Capital (ROIC): 5%
Valuation Score (22/34 points)
Free Cash Flow Yield (ttm): 6.0% (11/17 points)
EV to EBIT (ttm): 14.3
EV to EBITDA (ttm): 9.8  (11/17 points)
Price to Sales Ratio (ttm): 0.4
Price to Book Value (ttm): 1.3
Price to Earnings Ratio (P/E) (ttm): 19
PE 10: 15
TOTAL POINTS – (52/100) (50 is an average score)
Earnings Report: 10/31/2017
Stay Updated All the Time!
Get the Dividend Safety Score, Profitability Score, Valuation Score, and Total Score for more than 300 Dividend Stocks each month for $2.42/month.  Limited Time Offer of $29/year.  Lock it in TODAY, and Stay Updated All the Time!
Learn More
SWOT Analysis
Strengths
Archer-Daniels Midland has sustainable competitive advantages such as size, a far reaching global research and development network, global transportation networks, a state of the art culinary center, plus processing plants, storage, and laboratories that offer barriers to entry that disadvantage smaller regional competitors.
ADM is a premier soybean processor (a key component of animal feeds) and is perfectly positioned for emerging markets where meat consumption is projected to experience significant growth.
Weaknesses
ADM is highly susceptible to negative shocks from commodity price volatility. The cost of energy, which can be volatile, is an important cost of production.
Opportunities
The global needs for food and nutritional improvements will be increasing demand for ADM products for decades to come.
Lower fuel and energy prices (at least in the short run) could reduce cost and boost margins.
Threats
Banning of Genetically modified organisms (GMO's) in certain countries reduces the number of markets for some products.
ADM has benefited from government subsidies for corn ethanol. The Trump administration will be looking for ways to reduce government payouts. If these subsidies were to be eliminated or reduced it would be a negative for company earnings.
Conclusion
(updated November 2017)
Archer-Daniels Midland (ADM) is ranked #148 (out of 377) overall and #23 (out of 42) in the Consumer Defensive Sector by the Dividend Analyzer.
ADM has been struggling with some of its profitability metrics. However, the company has a long history of rising to challenges and seems to be turning those issues in a positive direction. Food and farm products are poised for long term growth, making ADM an easy add to a watchlist.
Type of Investor / Recommendation
Large Diversified Dividend Portfolios / Can Be Considered
Looking For Exposure to Consumer Defensive Sector / Can Be Considered
Deep Value Investors / Watch list
Portfolio Position Disclosures:
DVB Foundation Portfolio: None
DVB Dividend Growth: None
DVB High Income: None
Arbor Asset Allocation Model Portfolio (AAAMP): None
Discover, Compare, and Evaluate Dividend Stocks
Get All 3 Dividend Value Builder Services for 1 Low Price: $99/year (save 33% over purchasing separately).
Dividend Analyzer, Treasure Trove Twelve, & Dividend Portfolios Newsletters
Free 7-Day Trial. You take NO risk. Start today!
Dividend Value Builder Newsletter Membership
Disclaimer: While Arbor Investment Planner has used reasonable efforts to obtain information from reliable sources, we make no representations or warranties as to the accuracy, reliability, or completeness of third-party information presented herein. The sole purpose of this analysis is information. Nothing presented herein is, or is intended to constitute investment advice. Consult your financial advisor before making investment decisions.