American States Water (AWR) Stock Analysis
American States Water Dividend
(updated 8/18/2017
The American State Water dividend has been paid continuously since 1931 and increased for 61 consecutive years; qualifying the company as a Dividend King and Dividend Champion.
Price: $49.91
Current Dividend: $1.02
Dividend Yield: 2.0%
Cash Dividend Payout Ratio: Neg.
Market Capitalization: 1.8 B
Enterprise Value: 2.2 B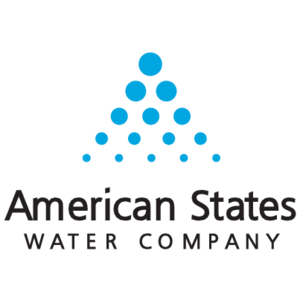 Description
Sector: Utilities
Industry: Utilities – Regulated Water
American States Water Co., through its subsidiaries, is engaged in the purchase, production and distribution of water and production of electricity. The Company also provides water and/or wastewater services at various military installations.
AWR provides water service to 75 communities in California and distributes electricity to the Big Bear recreational area. It is the parent company of Golden State Water Company and American States Utility Services, Inc.
Dividend Analyzer Checklist
(updated August 2017)
Dividend Safety Score (14/33 points)
Dividend Per Share (ttm): $0.93
Dividend Payout Ratio (ttm): 55%
Dividend Per Share (10 Year Growth): 7.2%
Cash From Operations (CFO) Per Share (ttm): $2.65
CFO Dividend Coverage (CFO / DPS): 2.8  (3/6 points)
Free Cash Flow (FCF) Per Share (ttm): $-0.74
FCF Dividend Coverage (FCF / DPS): -0.8 (0/6 points)
Net Financial Debt: $417 M
Total Assets: $1480 M
Net Financial Debt / Total Assets: 28% (5/12 points)
Net Financial Debt to EBITDA (ttm): 228%
Total Liabilities to Assets Ratio (Qtr.): 66%
Piotroski Score (1-9) (TTM): (6/9 points)
Profitability & Growth Score (22/33 points)
Revenue (10 Year Growth) *CAGR > 4.14%: 5.0% (4/4 points)
EPS Basic Cont. Operations (10 Year Growth) CAGR > 4.14%: 9.3% (4/4 points)
Cash From Operations (10 Year Growth) CAGR > 4.14%: 6.5% (6/6 points)
Operating Earnings Yield (ttm): 6.5% (2/7 points)
Net Income (ttm): $62 M
Gross Profit (ttm): $361 M
Total Assets: $1480 M
Gross Profitability Ratio = GP / Total Assets: 23% (6/12 points)
Cash Return On Invested Capital (CROIC)(tttm): -3%
Return on Invested Capital (ROIC): 7%
Return on Invested Capital (ROIC) (5 Year Median): 7%
Return on Invested Capital (ROIC) (10 Year Median): 6%
Valuation Score (6/34 points)
Free Cash Flow Yield (ttm): -1.5% (0/9 points)
EV to EBIT (ttm): 18.6 (3/9 points)
EV to EBITDA (ttm): 14.0 (3/9 points)
PE10: 41.5 (0/7 points)
Price to Sales Ratio (ttm): 4.1
Price to Book Value (ttm): 3.7
Price to Earnings Ratio (P/E) (ttm): 29.6
TOTAL POINTS – (42/100) (50 is an average score)
*Compound Annual Growth Rate (CAGR)
**A Compound Annual Growth Rate of 4.14% = a 50% gain over 10 years.
Stay Updated All the Time!
 - Monthly Stock Rankings and Dividend Safety, Profitability & Growth, & Valuation Scores for all 280+ DVB Stocks - Dividend Value Builder Full Membership =>  $99/year (Analyzer & Portfolio Newsletters) Two Newsletters For 1 Low Price

Learn More
American States Water SWOT Analysis
Strengths
AWR has been able to improve its balance sheet the last few years. Profitability and Management efficiency ratios compare favorably with competitors in the industry. The company enjoys significant barriers to entry because it is a regulated monopoly.
Weaknesses
Significant capital expenditures are required to maintain the aging water and sewer infrastructure. California's business climate includes unpredictable regulators and a previous water shortage created unique challenges for doing business in the state.
Opportunities
AWR has a stellar long term record as a proven utility operator. The demand for water and electricity is growing. The current trend is for military bases to privatize their water needs. Public / private partnerships have proven to be a viable option for both private companies (i.e. AWR) and municipalities in need of technical expertise and financial resources to provide water services.
Threats
The recent drought in California was extremely serious. A lack of water can cause costs to soar and the need for large capital expenditures to increase.
Conclusion
(updated August 2016)
American States Water (AWR) is ranked #168 (out of 287) overall and #15 (out of 44) in the Utility sector by the Dividend Analyzer.
American States Water (AWR) has a long track record as a proven dividend payer. However, the low dividend yield is a function of an expensive stock.
Portfolio Position Disclosures:
DVB Foundation Portfolio: None
DVB Dividend Growth: None
DVB High Income: None
Arbor Asset Allocation Model Portfolio (AAAMP): None
Discover, Evaluate, and Compare Dividend Stocks
Dividend Analyzer Newsletter: Analyze Dividend Safety, Profitability & Growth, and Valuation without emotional bias (All DVB Stocks by Total Score and Sector). DVB Portfolio Newsletter => Three DVB Portfolios: Foundation Portfolio, Dividend Growth Portfolio, and High Income Portfolio. Get BOTH Dividend Value Builder Newsletters for $99/year. Free 10-Day Trial. You take NO risk. Start today!
Learn More
Disclaimer: While Arbor Investment Planner has used reasonable efforts to obtain information from reliable sources, we make no representations or warranties as to the accuracy, reliability, or completeness of third-party information presented herein. The sole purpose of this analysis is information. Nothing presented herein is, or is intended to constitute investment advice. Consult your financial advisor before making investment decisions.