Air Products & Chemicals Dividend Stock Analysis (APD)

Air Products & Chemicals Dividend
(updated 8/18/2017)
Air Products & Chemicals dividend has been paid since 1954 and increased for 34 consecutive years; qualifying the company as a Dividend Aristocrat and Dividend Champion.
Price: $145.80
Current Dividend: $3.80
Dividend Yield: 2.6%
Cash Dividend Payout Ratio: 48%
Market Capitalization: 32 B
Enterprise Value: 32 B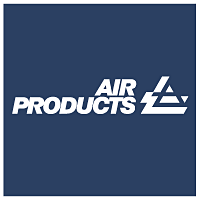 Description
Sector: Basic Materials
Industry: Chemicals
Air Products & Chemicals is the world's largest supplier of hydrogen and helium. APD products and services operations include four segments: Merchant Gases, Tonnage Gases, Electronics and Performance Materials, Equipment and Energy.
The company provides products and services in over 50 countries (60% international), employs over 20,000 workers, and generates approximately 10 billion in revenue annually. Customers include companies in the healthcare, technology, industrial, and energy sectors.
SWOT Analysis
Strengths
Consolidation has produced an industry where the top four companies (including Air Products) capture nearly 80% of the industry revenues. This provides a better environment for maintaining healthy margins than APD has dealt with in the past.
Many Air Products customers have reliability of supply as their #1 priority. This is a major competitive advantage for APD and allows them to gain long term contracts that are beneficial for their customers and the company's profitability.
Hydrogen is used in the process of upgrading heavy crude oils and reducing sulfur content. Higher environmental standards and changes in the crude mix (heavier crude oil) being processed are favorable long term trends for APD and their already 40% share of the hydrogen market.
Weaknesses
Air Products operating margins are significantly below those of companies such as industry leader Praxair. The company is attempting to rectify this weakness through new projects, cost cutting, and improvements in efficiency.
Since Air Products sold it's packaged gas business to Airgas in 2002, it has lacked an important piece of the sales channel. Attempts to reacquire the business have been unsuccessful.
Opportunities
Relatively new CEO Seifi Ghasemi comes to APD with outstanding credentials and experience. He has a strong vision for the company that includes improved margins and continued emphasis on returning capital to shareholders.
Threats
Air Products is vulnerable to economic downturns. Many indicators for industrial gases are moving in the wrong direction. The glut in oil inventories will likely lead to less demand for hydrogen. Slow global economic growth in general (especially Europe) affect demand for APD products. In addition, a strong dollar can hurt short term results.
Dividend Analyzer Checklist
(updated August 2017)
Dividend Safety Score (24/33 points)
Dividend Per Share (ttm): $3.53
Dividend Payout Ratio (ttm): 24%
Dividend Per Share (10 Year Growth): 10%
Cash From Operations (CFO) Per Share (ttm): $12.22
CFO Dividend Coverage (CFO / DPS): 3.5  (4/6 points)
Free Cash Flow (FCF) Per Share (ttm): $7.13
FCF Dividend Coverage (FCF / DPS): 2.0  (4/6 points)
Net Financial Debt: $551 M
Total Assets: $17872 M
Net Financial Debt / Total Assets: 3% (10/12 points)
Net Financial Debt to EBITDA (ttm): 181%
Total Liabilities to Assets Ratio (Qtr.): 48%
Piotroski Score (1-9) (TTM): (6/9 points)
Profitability & Growth Score (15/33 points)
Revenue (10 Year Growth) *CAGR > 4.14%: 0.8% (0/4 points)
EPS Basic Cont. Operations (10 Year Growth) CAGR > 4.14%: 7.8% (4/4 points)
Cash From Operations (10 Year Growth) CAGR > 4.14%: 7.2% (6/6 points)
Operating Earnings Yield (ttm):  5.7% (2/7 points)
Net Income (ttm): $3171  M
Gross Profit (ttm): $2750 M
Total Assets: $17872 M
Gross Profitability Ratio = GP / Total Assets: 15% (3/12 points)
Cash Return On Invested Capital (CROIC)(tttm):  12%
Return on Invested Capital (ROIC): 25%
Return on Invested Capital (ROIC) (5 Year Median): 8%
Return on Invested Capital (ROIC) (10 Year Median): 9%
Valuation Score (15/34 points)
Free Cash Flow Yield (ttm): 5.0% (5/9 points)
EV to EBIT (ttm): 16.3  (4/9 points)
EV to EBITDA (ttm): 11.1  (5/9 points)
PE10: 30.1 (1/7 points)
Price to Sales Ratio (ttm): 3.6
Price to Book Value (ttm): 3.4
Price to Earnings Ratio (P/E) (ttm): 9.9
TOTAL POINTS – (54/100) (50 is an average score)
*Compound Annual Growth Rate (CAGR)
**A Compound Annual Growth Rate of 4.14% = a 50% gain over 10 years.


Stay Updated All the Time!
 - Monthly Stock Rankings and Dividend Safety, Profitability & Growth, & Valuation Scores for all 280+ DVB Stocks - Dividend Value Builder Full Membership =>  $99/year (Analyzer & Portfolio Newsletters) Two Newsletters For 1 Low Price

Learn More
Conclusion
(updated August 2017)
Air Products & Chemicals is ranked #85 (out of 286) overall and #7 (out of 26) in the Basic Material sector by the Dividend Analyzer.
Type of Investor / Recommendation
Large Diversified Dividend Portfolios /  Can Be Considered
Looking For Exposure to Basic Materials Sector / Should Be Considered
Deep Value Investors / Watchlilst
Portfolio Position Disclosures:
DVB Foundation Portfolio: None
DVB Dividend Growth Portfolio: None
DVB High Income Portfolio: None
Arbor Asset Allocation Model Portfolio (AAAMP): None
Discover, Evaluate, and Compare Dividend Stocks
Dividend Value Builder Analyzer Newsletter: Key Market Statistics, Dividend Analyzer Total Scores for 330+ stocks in the DVB database. Top Stocks For Each Sector, Ken's Commentary.
Dividend Value Builder Portfolio Newsletter:   Foundation Portfolio, Dividend Growth Portfolio, High Income Portfolio. Open & Closed Positions. One-Page Analysis For Each Portfolio Stock.
Learn More
Disclaimer: While Arbor Investment Planner has used reasonable efforts to obtain information from reliable sources, we make no representations or warranties as to the accuracy, reliability, or completeness of third-party information presented herein. The sole purpose of this analysis is information. Nothing presented herein is, or is intended to constitute investment advice. Consult your financial advisor before making investment decisions.